Homemade Snow Cone Recipes
Did you know that the Blendtec is the only blender on the market that can crush ice into a fine snow without adding water or any other steps? That's right! And it is done in a matter of seconds! We'll tell you how to turn ice into snow. We also have three mouth-watering homemade, fresh fruit syrups to try on your snow cones - so much better than paying for snow cones with artificial flavors!
How to make snow cone/shaved ice in Blendtec:
FourSide jar: 3 cups ice
WildSide+ jar: 5 cups ice
Add ice cubes to jar and secure lid. Blend on a medium speed for 7-10 seconds or until desired consistency is reached.
*For best results, use ice cubes directly from freezer that have not begun to melt.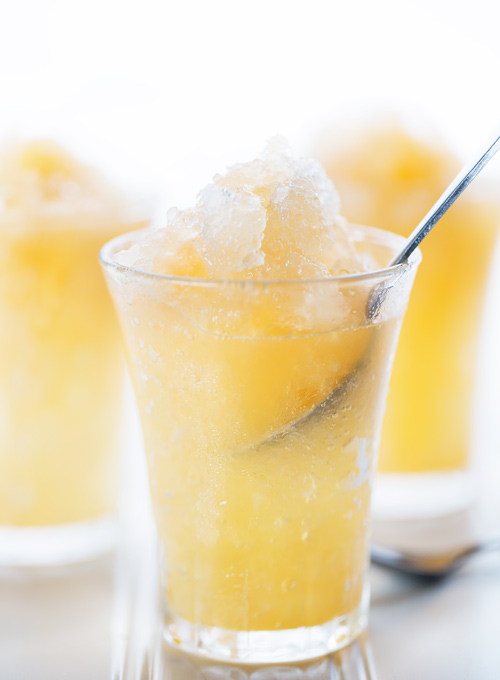 Ingredients
1   medium 
fresh peach, peeled and pitted
1   medium 
ripe mango, peeled and pitted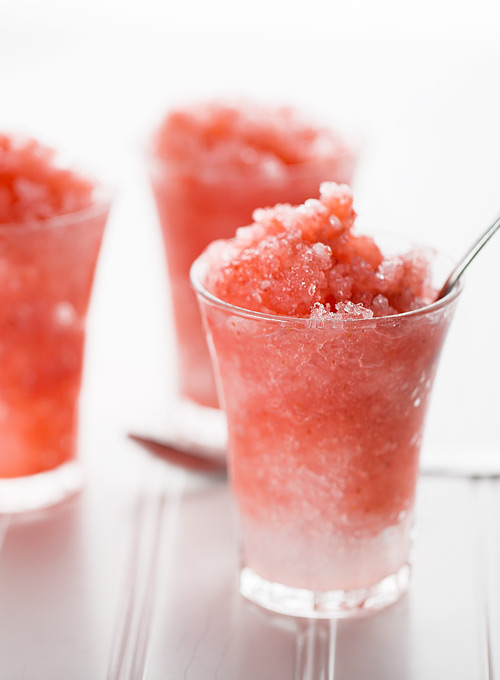 Ingredients
2   cups 
fresh strawberries, hulled
11⁄2   tsp coconut extract
See the recipe »
 
Ingredients
2   cups 
fresh pineapple chunks
For a more "Adult" version of this snow cone, try one (or both) of the variations we have on the
recipe page
.
Instructions for all syrups:
Add ingredients to FourSide or WildSide+ jar and secure lid. Select "Syrups" (if you don't have the "Syrups" cycle, use "Soup" or "Hot" cycle or blend on a high speed for 90 seconds).
Add fruit puree to Medium saucepan and bring to a boil. Once boiling, reduce heat and simmer for 10-15 minutes to thicken.
Remove from heat and place in heat-proof container with lid (we used canning jars). Chill in refrigerator until cool or ready to serve.
Pour approximately 2 tbsp syrup over every 1/2 cup ice and serve. Enjoy!
---
27 comments
---
---