Trade in your straw for a spoon and get ready for three delicious smoothie bowl recipes! In case you haven't heard of a smoothie bowl before, it's exactly what it sounds like - a smoothie in a bowl! They're a bit thicker of a blend, are topped with things like fruit, nuts, seeds, etc. and eaten with a spoon. They make for a great meal or a delightful snack! Eating them with a spoon and adding some crunch with the toppings helps make it feel like you're actually eating something and not just drinking it.
Smoothie bowls are best if made in the Twister jar since they're a thicker blend. However, you can make them in the FourSide or WildSide+ jar as well, it just may take a little longer. When making in the FourSide or WildSide+ jar, you'll want to blend it on a Medium speed and stop every 10 seconds or so to check the consistency and scrape the sides of the jar and push the ingredients back down to the blade.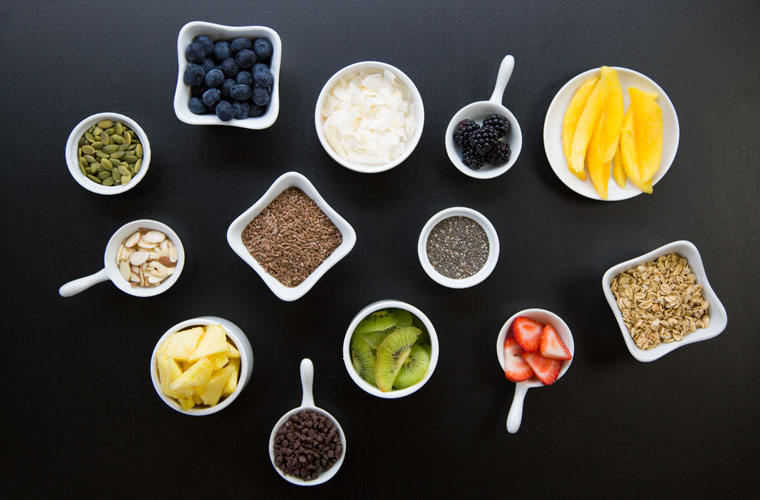 After blending, pour into a bowl (or two) and start sprinkling your choice of toppings on top! Here are some of our suggestions:
Pumpkin Seeds
Almonds (sliced or whole)
Flax Seed
Chia Seed
Granola
Coconut
Mini Chocolate Chips
Blueberries
Strawberries
Raspberries
Blackberries
Pineapple
Kiwi
Mango
Peaches
We've created three tasty smoothie bowls for you - Berry Bonanza, Chocolate Almond Delight and Green Vegan.
Comment below or on the recipe pages and let us know what you try and what toppings you used!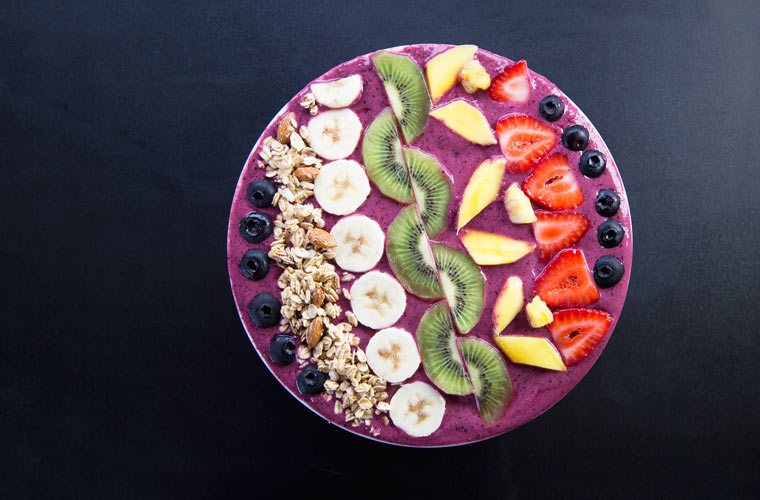 Ingredients
⅓ cup unsweetened almond milk
¼ cup low-fat vanilla yogurt
½ banana
½ cup frozen blackberries
½ cup frozen blueberries
1 cup frozen raspberries
*To prepare recipe in FourSide jar, multiply recipe by 1.5
*To prepare recipe in WildSide+ jar, multiply recipe by 2
See instructions and nutrition information on the recipe page »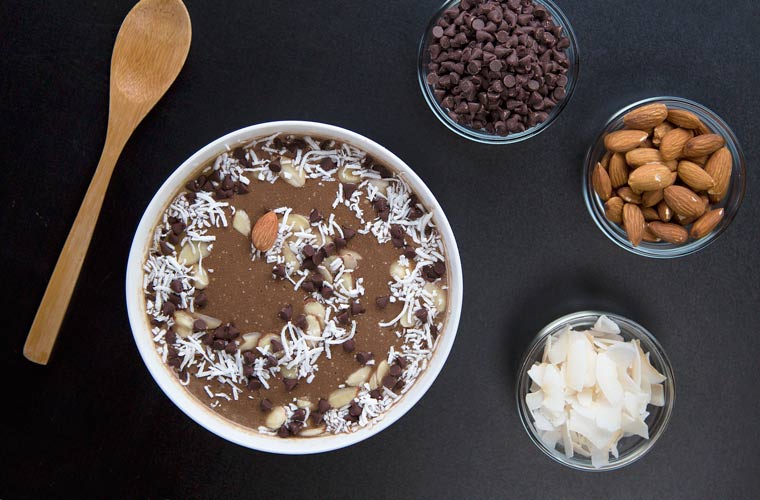 Ingredients
5 fl oz unsweetened almond milk
2 tbsp raw almonds
2 tbsp unsweetened cocoa or cacao powder
½ cup fresh spinach
¼ tsp coconut extract, or 2 tbsp shredded coconut
1 tbsp honey, or sweetener of your choice
½ frozen banana, cut in half
1½ cups ice cubes
*To prepare recipe in FourSide jar, multiply recipe by 1.5
*To prepare recipe in WildSide+ jar, multiply recipe by 2
See instructions and nutrition information on the recipe page »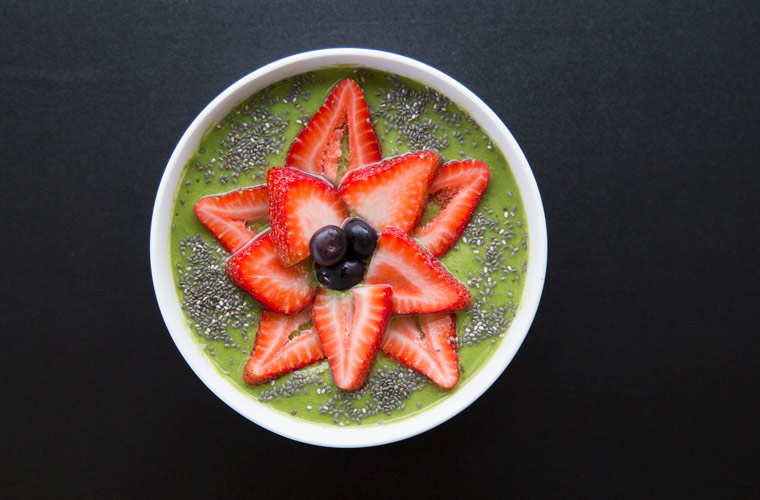 Ingredients
½ cup unsweetened almond milk
1 tbsp peanut butter
1 cup spinach
¼ avocado, peeled & pitted
1 tsp chia seeds
½ frozen banana, cut in half
1 cup ice cubes
*To prepare recipe in FourSide jar, multiply recipe by 1.5
*To prepare recipe in WildSide+ jar, multiply recipe by 2
See instructions and nutrition information on the recipe page »
---
7 comments
---
---