By Yvonne Feld of Tried and Tasty
Show of hands: Who has no idea what "fry sauce" is? If you're from Utah you have certainly heard of it. It's pretty much a staple around there, and found at just about every restaurant in the state. The traditional version is essentially mayo and ketchup mixed together. I
've grown up with fry sauce and have loved it for as long as I can remember. But I still enjoy mixing things up a bit and trying new ways to enjoy this delicious French fries condiment. Give this fry sauce a try; it's perfect when paired with tasty sweet potato fries!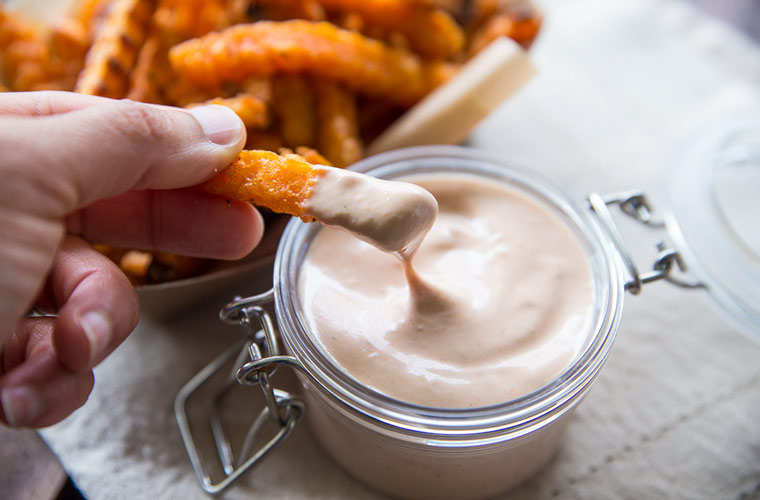 Fry Sauce
Ingredients
½ cup mayonnaise
2 tbsp ketchup
1 tbsp bbq sauce
1 tsp apple cider vinegar
Sprinkle of paprika (I used smoked paprika)
Sprinkle of pepper
 Directions
Add all ingredients to your Blendtec Twister jar and secure Gripper lid.
Blend until well combined.
Store in an airtight jar in the refrigerator.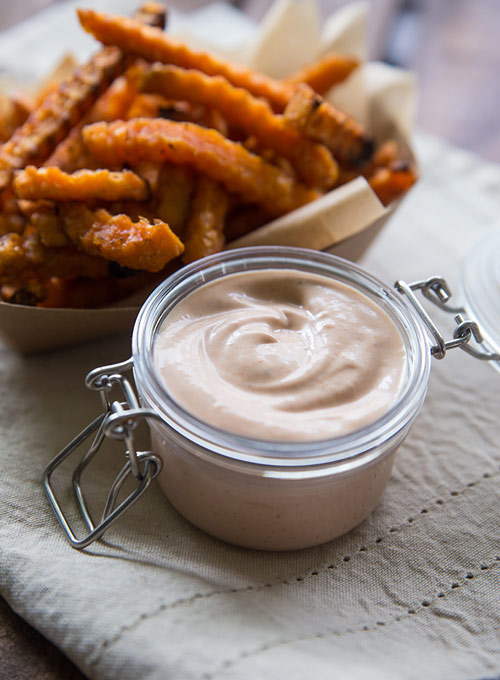 About the Author
When she's not at work or spending time with family or friends, you'll probably find Yvonne in the kitchen wearing an apron and a smile. Her passion for cooking and baking is endless, and her appetite for trying out new and tasty recipes is unquenchable! That's why the name of her recipe website is
TriedandTasty.com
. Yvonne slices, dices, and sautés her way through an abundance of new recipes on a regular basis and delivers only the best to her site's treasured visitors.
---
1 comment
---
---