Coconut Raspberry Lime Slush
By Scarlett of Made It. Ate It. Loved It.
During summer and spring there's nothing more refreshing then a fun summer drink! Sitting outside, having a BBQ, and going for a dip in the pool are some of my favorite things to do this time of year. So when I received my new Blendtec Designer 625 I could not wait to whip up some summertime drinks. And since berries are in season this time of year, I knew exactly what I was going to make.
A carton of raspberries only lasts minutes in our home. We're all huge raspberry fans. So I thought why not pair it with my favorite flavors and make a refreshing drink? So raspberry coconut lime it is! My family went nuts over this drink. I hope you enjoy it as much as we all did!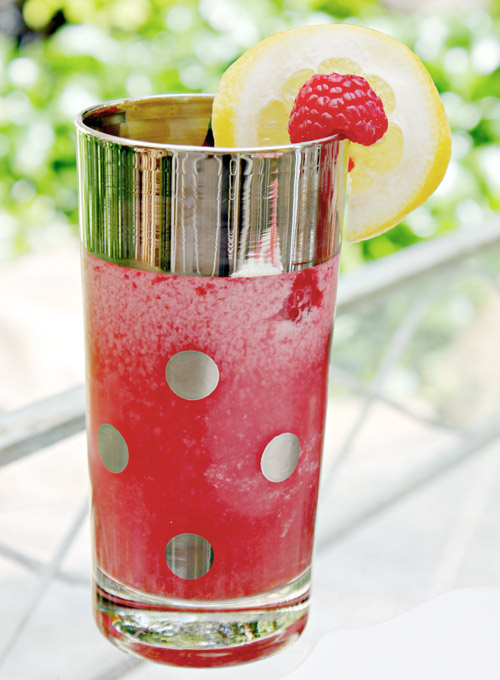 Coconut Raspberry Lime Slush
6–8 servings
Ingredients
1 (13 oz.) can coconut milk
1 (12 oz.) package of frozen raspberries
1 cup cran-raspberry juice
⅓ cup sugar
2 tbsp fresh lime juice
¼ tsp coconut extract
Directions
In your Blendtec blender jar combine coconut milk, raspberries, cran-raspberry juice, sugar, lime juice, and coconut extract. Blend until smooth.
Garnish with additional raspberry if you would like!
---
1 comment
---
---