Blender Soup Recipes for Cold Days [Tasty Links]
January tends to be a pretty cold time of year in the US and just happens to be National Soup Month, so what better time to share some great blender soup recipes? Below are the most popular soup recipes on the Blendtec recipes page. Okay, technically speaking the Herbed Vegetable Broth Powder isn't a soup recipe, but our fans love it and it can be used for soup...so I'm leaving it on the list. Just click on the recipe's name or image to see the recipe.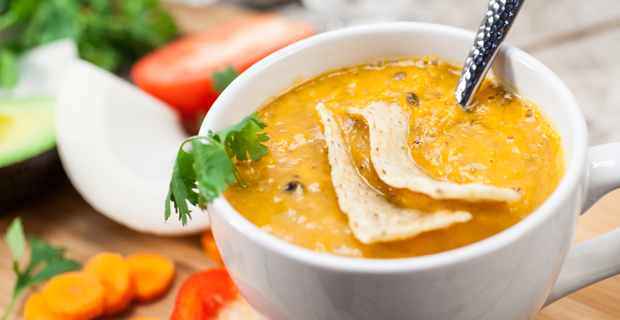 For other ideas, check out
Blendtec's warm soups category
 and our
"National Soup Month"
blog post. What are your favorite winter soups?
---
6 comments
---
---