By Sarah Stout of Reinventing Wellness
Living with Food Allergies: Plus a Recipe
The increase in food allergies in recent years, has led to increasing awareness of those who have special dietary needs. Although family members are generally supportive, they often try to show their love by baking delicious treats filled with poisons for individuals with food allergies or sensitivities. In order to avoid any awkward situations, it's important for those with food allergies to communicate them with their event host. Offering to bring a dish or two that accommodates food allergies is a great way to break the ice.
Relationships revolve around sharing food, so this is a wonderful opportunity to do so in a very special manner. Bringing an allergy-free dish also allows others to try the dish. It can also provide a safe alternative for others at events who have similar dietary restrictions but did not feel comfortable bringing it up.
Eight extremely common allergens are milk, eggs, peanuts, tree nuts, fish, shellfish, soy and wheat. These are the foundations of many recipes, but modifications can provide tasty alternatives. Try this healthy, allergy-free recipe as a substitution for cream cheese in dips, spreads, and other dishes.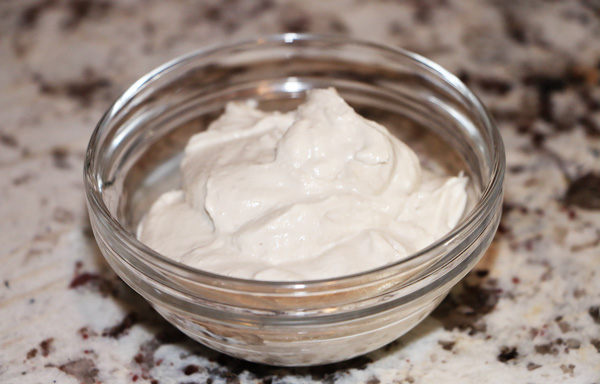 Raw Cashew Cheese
This is intended to have a very soft texture, much like a mascarpone cheese
Ingredients
2 cups of raw, unsalted cashews, soaked overnight or about 10 to 12 hours
1 tsp probiotics powder or 2 capsules of probiotics opened (available in most health-food stores and sometimes called "L. acidophilus -"or "flora") and dissolved in 1 cup of pure water
1 tsp of Celtic sea salt or Himalayan crystal salt (or more to taste if desired)
2 tsp lemon juice
Instructions
Drain the water from the cashews.
Add soaked cashews, probiotic powder and water mixture, salt, and lemon juice to your Blendtec jar. Blend until smooth.
Place in a glass bowl, covered with a clean cloth and let rest for 10 to 14 hours to ferment.
Then stir in the salt until well mixed. Enjoy!