Jillee's Honey-Almond Face Scrub
Hi, Everyone! Jill here from One Good Thing By Jillee. In previous posts, I've shared some delicious blender recipes with you (pancakes and waffles, my skinny smoothie, and hollandaise sauce), but this time I want to talk about a wonderful honey-almond facial scrub.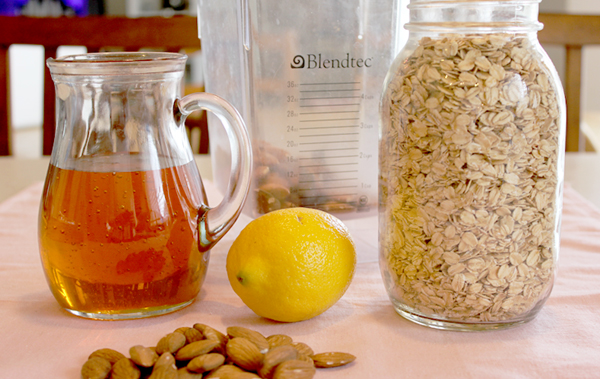 My aesthetician friend Jodi is always telling me how good honey is for skin! So, a while ago, I tried her recipe for Yogurt and Honey Facial Mask and really loved how it made my skin feel and how well my makeup went on afterward. Nice and smooth. But a few weeks ago, with spring approaching, I was looking for something with a little more exfoliating action to brighten up my winter skin. I decided to try my hand at making my own facial scrub. I started with honey because it has antibacterial and healing properties and is very hydrating. Then I added finely ground almonds for gentle exfoliation.
Next on the list was whole oats, not only because they exfoliate but also because they soothe and heal acne, sunburns, and dry, flaky skin. Finally, I added lemon juice to further exfoliate as well as brighten my skin. Lemon juice is also great for acne-prone skin and is also rich in vitamin C and alpha hydroxy acids. I figured that with such great ingredients, how could I possibly lose!? :-) The result? A luxurious, exfoliating facial scrub that is great anytime of year. I promise, you'll love the way your skin feels after using it!
Honey-Almond Face Scrub
Ingredients
2 tbsp finely ground almonds
4 tbsp oats
2 tbsp honey
2 tbsp lemon juice or yogurt
Directions
First, I ground about 1 cup of almonds in my Blendtec blender. I didn't need that much for the scrub—I wanted to use the rest for something else. :-)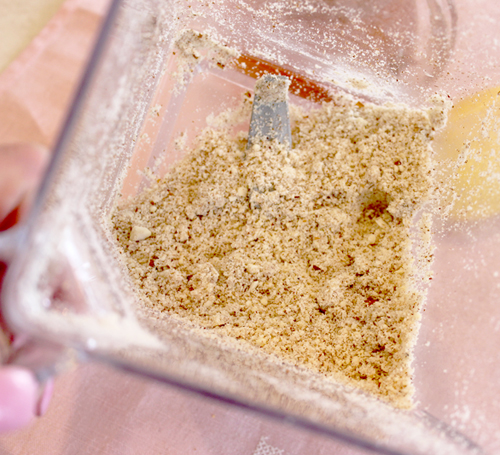 I then poured the ground almonds into another container. I measured out 2 tablespoons of the ground almonds and added them back to the blender jar, along with the oats and honey.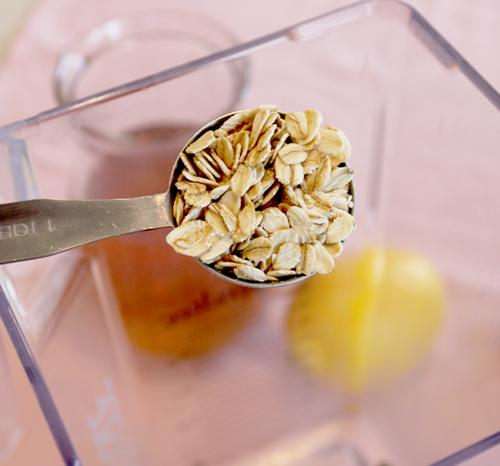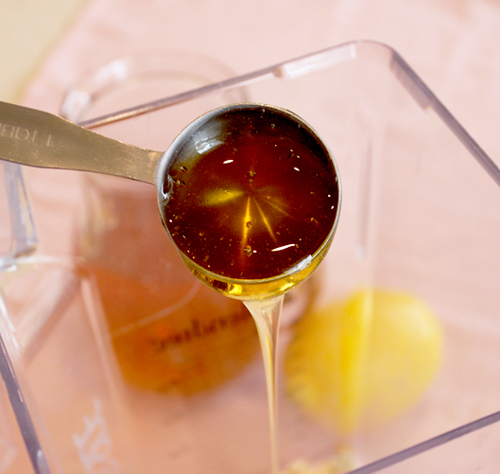 After starting Speed 1 on my blender, I added just enough lemon juice so that the mixture was a thick, oatmeal-like consistency.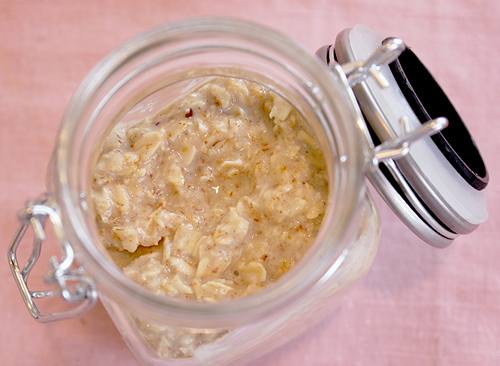 To Use
Gently rub the mixture on clean skin. Leave on for about 5 minutes, and then rinse with warm water. You can store the mixture in the refrigerator for a few weeks. What are your favorite ingredients for homemade moisturizers and scrubs?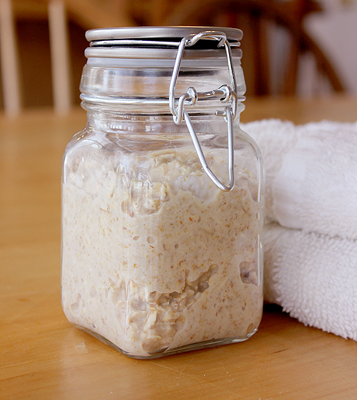 ---
14 comments
---
---