Jillee's Simple Blender Hollandaise Sauce
Hello, Blendtec readers! Jill here from One Good Thing By Jillee. I'm back to share another great blender recipe with you. Hope you enjoy!
Please! Don't let the name of this post discourage you from reading on. If you're like me, the thought of making hollandaise sauce is very intimidating. Sounds very hoity-toity, doesn't it? Hollandaise Sauce! How grand! :-)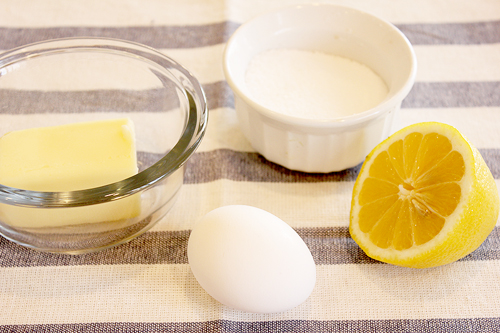 Actually, hollandaise is simply an emulsion of egg yolk and melted butter, usually seasoned with lemon juice, salt, and a little white pepper or cayenne pepper. And if you use your blender to prepare it...it's super simple to make! I love the sauce on fish, poached eggs, bacon, and English muffins—but my favorite way to serve it is over steamed veggies! I was CRAVING roasted asparagus the other day…well, not just asparagus—asparagus covered with hollandaise sauce. (Ever since eating asparagus drizzled with the sauce at a restaurant, I can't imagine the vegetable any other way.) And since running to a restaurant that serves asparagus with hollandaise sauce was not going to happen on the day of my craving, I realized I would have to learn how to make the sauce.
Little did I know just how EASY it would be! Before you start working on the sauce, however, here is the way I like to roast asparagus, a technique I picked up from "The Barefoot Contessa," Ina Garten: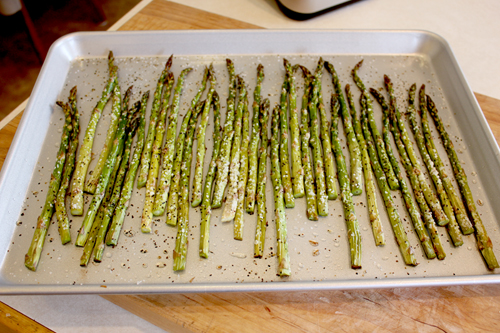 Preheat oven to 400°F. Break off tough ends of asparagus. Place asparagus on baking sheet, drizzle with olive oil, and toss to coat asparagus completely. Spread asparagus in single layer, and sprinkle liberally with salt and pepper. Roast asparagus for 25 minutes or until tender but still crisp. Now for the sauce...
Jillee's Simple Blender Hollandaise Sauce
Ingredients
3 egg yolks
1 tbsp lemon juice
½ tsp salt
⅛ tsp ground cayenne pepper (optional)
10 tbsp unsalted butter (if using salted butter, omit the ½ tsp salt in the recipe)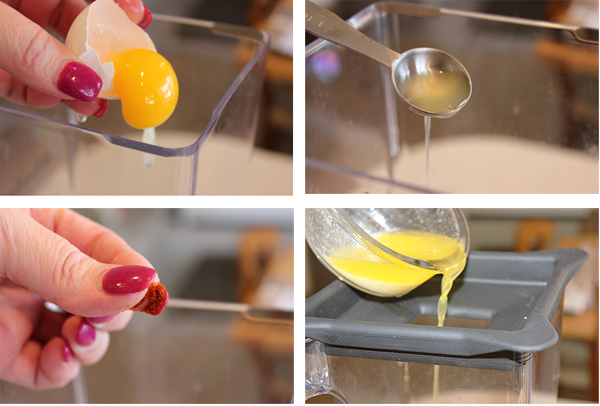 Directions
Melt butter slowly in small saucepan on stove or in microwave-safe bowl in microwave. Add egg yolks, lemon juice, salt, and cayenne pepper (optional) to WildSide+ jar and secure lid.
Blend at Speed 6 until mixture lightens in color, about 20–30 seconds. Reduce blender speed to Speed 1, remove blender lid's hard plastic insert, and slowly pour melted butter through lid opening.
Continue blending for a few seconds after all butter is incorporated. Store in warm spot (e.g., on or next to stove top) until needed. Use within an hour or so. Makes about 1 cup of sauce (4–6 servings).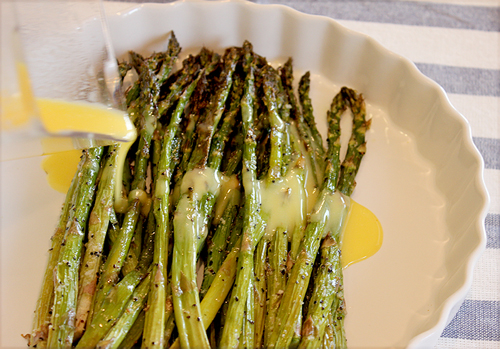 Now, wasn't that easy? I implore you to try it! I KNOW you'll like it! Let us know in the comments below what you think of Jillee's delicious Hollandaise Sauce?
---
2 comments
---
---