How to Achieve Your Health Goals This Year
We recently posted
10 tips on how to achieve your health-related New Year's resolutions
. Because we really want you to be successful, here are 6 more strategies for keeping on track to becoming a healthier you.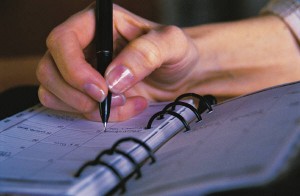 Schedule In Time To Work On Your Goals 1.
 Put it on your schedule.
Accomplishing your goals has a lot to do with scheduling them into your week (which is probably already busy). Add specific times to your calendar when you'll work on your goals. For example, block off 7:00 to 7:30 every morning to exercise. (I exercise first thing in the morning so I know I get to it. My experience is that too many things come up during the day that sideline good intentions to exercise later.) If you have nutrition-related goals, write a shopping list of healthy foods to buy, and then set aside a few minutes to prepare healthy meals (quick and healthy is totally doable when I use my 
Blendtec blender
).
2.
 Make it a group effort. 
While sharing your goals with others, which creates accountability, is a great strategy, go one step further and encourage your friends and family to join you in your goals. The adage is true: There's strength in numbers.
3.
 Believe in yourself. Research
 shows that people who believe they can do things successfully are more likely to be successful. It takes almost a month to establish a new habit, so the first month of working toward your new goals is the critical period. During this time, if you believe you can establish new habits, you're more prone to overcome the obstacles to achieving your goals.
4.
 When you fall off the wagon, jump back on. 
Temporary lapses are to be expected when you're establishing new habits. Don't get discouraged, beat yourself up or give up. Take a moment to acknowledge you got sidetracked, identify the reason and how to overcome it, and then jump back on the wagon right away (don't even wait until the next day—the longer you wait, the harder it will be to get back on track).
5.
 Track and assess your progress.
Keep an exercise log and food diary to track your progress. Assess your progress at the end of each week or month to see how you're doing. If something isn't working, maybe you need to revise your strategy or tweak your goal so it's more realistic. If 30 minutes of exercise every day just isn't doable, scale back to 20 minutes, which is better than no exercise! If you're doing well, move on to the next step in your overall plan. For example, increase the intensity or duration of your workouts, which will help you avoid hitting a plateau and becoming bored.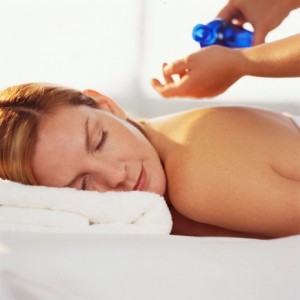 Reward yourself when you accomplish a goal.[/caption] 6.
 Reward yourself. 
Don't just plan your goals—also plan rewards, which will help you stay motivated. Some of the best rewards are related to your goals: Buy clothes for your slimmer physique, download upbeat songs to listen to while exercising or schedule a massage.
If you follow the suggestions above, you'll be equipped with the tools needed to stay on target and achieve your health-related goals this year. Good luck! Which goals are you most excited about achieving?
---