By Jamie Burke of Race to Raise
Endurance Training: Six Ingredients you need in Your Smoothie to Fuel, Recover and Thrive!
Race day for second 250km ultra-endurance, self-supported multistage race is fast approaching. With that in mind, I wanted to share my top 6 favorite ingredients for smoothies targeting recovery, performance, and vitality. The success of ultra-endurance training and events comes down three main things: how efficient your body exerts energy, your mental ability to push through the grueling training, and possibly the most important, how well you recover.
Every serious athlete has a fueling supplement they prefer. If you feel like you're not performing as well, it might be time to look at what you are using to recover properly from the stress you induce. A smoothie first thing in the morning can aid recovery, boost metabolism, and give your body the nutrients it needs to thrive. When I make my morning smoothie, I include these six staple ingredients.
1. Chia seeds
These tiny little seeds pack a superfood punch. They contain calcium, manganese, phosphorus, and protein. They're even a great source of healthy omega-3 fats. When it comes to performance and recovery, omega 3's are fantastic. They've been shown to decrease inflammation, so they're great for joint and bone health. Chia is just one of many great sources of omega 3's, so be sure to have plenty in your diet!
2. Hemp hearts
With a macro nutrient content (protein/fat/carbohydrate) of almost even percentages, hemp hearts are another incredible nutritionally dense superfood. They are a complete protein, which is rare for a plant-based protein. They also contain the essential fatty acids omega 3 and 6. These nutty little heart-shaped treats are also a good source of both soluble and insoluble fiber.
3. Raw almond butter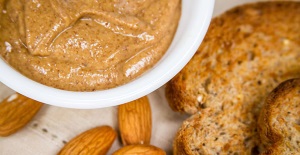 Almond butter, in my opinion, is a miracle. Besides tasting amazing, the health benefits are exceptional as well. Just one teaspoon has the same amount of protein as a steak and more than 25% of your daily requirement of Vitamin E, which protects you from oxidative damage (something us endurance athletes should know a lot about!). Almonds also provide more omega 3 fatty acids than peanuts. They are also phenomenal for neutralizing blood sugar levels. This means you'll recover and perform better.
4. Spinach and/or kale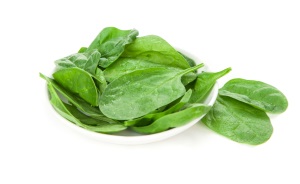 It's pretty obvious why you should consume your leafy greens–Popeye! Spinach and kale offer the biggest bang for your buck when it comes to nutritionally dense and detoxifying properties. Improving gut health, reducing inflammation, prevent eye disease are just a few benefits of consuming large amounts of dark leafy greens. Grab a couple of handfuls and toss them in a smoothie to increase serving and mask any flavor or texture you might not enjoy.
5. Vegan protein powder
Your breakfast should contain mostly protein and healthy fats. Adding vegan protein to your smoothie is an easy and tasty way to boost protein consumption first thing in the morning. I suggest vegan protein because of intolerances to whey and other animal based protein powders. Vegan protein is the way to go, and you can usually find many brands with zero sugar.
6. Cinnamon
There are endless benefits of consuming cinnamon. I include it in my breakfast smoothies for two main reasons: 1. It neutralizes blood sugar and 2. It's a fantastic sweetener without giving you that horrible insulin spike.
If you're an endurance athlete or serious about optimal health and/or fat loss, read up on the body's energy systems and the importance of managing insulin for optimal health. Jammed packed with vitamins, minerals, proteins, healthy fats, antioxidants, and other amazing benefits, the list above will give you a phenomenal start to your new smoothie breakfast routine.
You'll maximize recovery, performance, and vitality. Be creative though! There are so many other ingredients to add that will make it tasty and even more nutrient dense.
Thanks for reading!
J --
About the Author Jamie Burke is a Toronto based personal trainer with an expertise in fat-loss, endurance training, strength training and nutrition. He is running his second 250km multistage, self-supported, foot race through Madagascar to raise funds and awareness for WellSpring Canada and to promote healthier living! To follow his journey on Facebook go here: www.facebook.com/Racetoraise
---