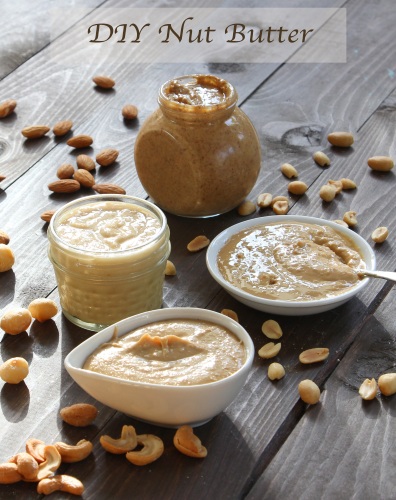 A love affair lasting over 30 years stands the true test of time, and such is the case with my everlasting love for peanut butter.  Thanks to a random comment I made to my mother during my freshman year that may have included complaints regarding the contents of my lunchbox, I found myself packing my own lunch for the remainder of my high school career.  Then and there an American favorite, the PBJ, became my BFF. My mom told me I'd get tired of the sandwich, which was easy to put together and toss into a bag, but I didn't. 
To this day, my beloved PBJ finds its way onto a lunch plate more than once a week, and while it's basically still the same, there has been a bit of evolution along the way. Gone is the jar of store bought peanut butter filled with things other than peanuts, and here to stay is a new jar filled with peanut butter I've made myself. 
It took me years and numerous blenders and food processors to perfect the creamy yet slightly crunchy version that has won my heart. The Blendtec Twister jar has recently opened my world even further and moved me beyond peanut butter. Blending a batch of roasted almonds into a luscious, creamy/crunchy butter almost makes me feel as though I'm cheating on an old friend, but almond butter has found its way onto my pita more and more often lately.  Bringing a dose of heart-healthy nutrition with each spoonful, I'm loving every bite.
 (In moderation, almonds have been touted with lowering "bad" cholesterol and reducing the risk of heart attacks.) And who knew cashew butter tastes just as good?  Or that macadamia brings an irresistibly rich, buttery and creamy goodness to a sandwich?  Or that cashew mixed with peanut butter is akin to pure heaven on a spoon?  My current favorite, a Crunchy Cashew Peanut Butter, mixes together easily in the Twister jar and costs less than the trendy jars found on grocery store shelves.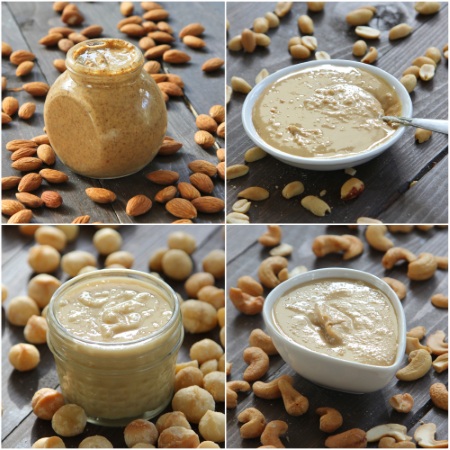 With uses outside the PBJ, nut butters have currently found their way into other areas of our cooking and baking.  We recently embraced a plant-based diet, and creamy, dairy-filled pastas had become a thing of the past,  until we discovered cashew butter.  A simple spoonful of cashew butter turned our boring Pasta with Tomato Sauce into a delectable Creamy Pasta Bake with a few stirs of the spoon.  The kids had no idea they weren't eating cream, and I felt good serving up a healthy dish. From sandwiches and cookies to smoothies and main dishes, we've moved beyond peanut butter, and my beloved nut butters and I are looking forward to a long and happy life together.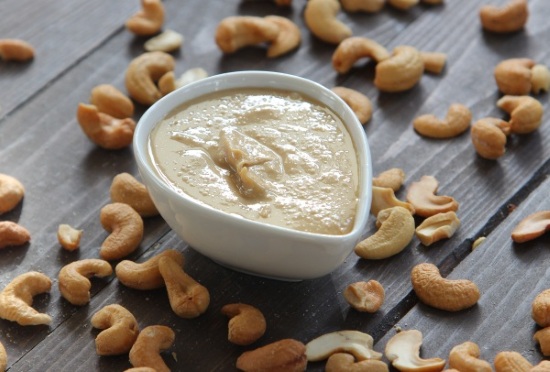 Crunchy Cashew Peanut Butter
The Blendtec Twister jar takes the frustration and work out of making your own nut butters.  Simply add the nuts, place on the top, then blend and twist!  Depending on the nut, you will have nut butter blended to your desired smoothness in mere minutes (note: some nuts take longer than others).  Blend longer for pure and creamy butters or stop a little sooner for a nice crunchy version.  This particular recipe combines cashew and peanut, but feel free to use any nut combo that piques your interest.  Homemade nut butters bring the taste of real nuts. Once you try, you'll never be able to buy store bought again! ¾ c roasted peanuts, low salt or unsalted ¾ c roasted cashews, low salt or unsalted Place the peanuts into the Twister jar and blend until the butter is mostly smooth but still contains small pieces of nuts.  Scrape into a medium sized bowl and set aside. Place the cashews into the jar and blend until smooth.  Scrape out into the bowl with the peanut butter and stir to combine.  Use immediately or refrigerate until ready to use.
Liv Life Note:  Different nuts will take differing amounts of time to blend with almonds seeming to take the longest (we did two cycles in the Blendtec, giving the motor a short rest in between, to achieve an almond butter consistency we were happy with).  Cashew and macadamia blend easily into creamy butters fairly quickly and peanuts stand somewhere in between.  Homemade nut butters must be kept in the refrigerator and will last 1-2 weeks.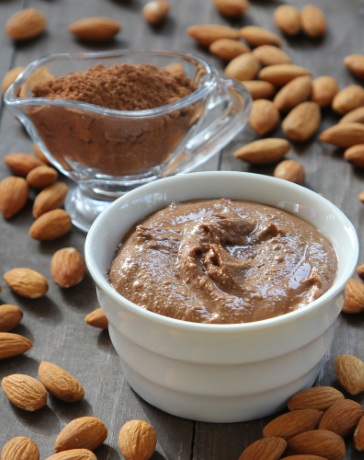 Nut butter combos are endless!!  Want a sweetened honey almond butter?  Add a little honey to the mix.  Or how about a chocolate almond butter?  A little cocoa powder and sugar answers the question.  We've even tried an espresso almond version with wonderful success (I ate that one right off of a spoon) - a biscotti using that version is coming soon!  Get creative and mix up a version yourself.  What flavor combos come to your mind?
About the author Kim Kelly writes Liv Life, a blog focusing on food, photography and travel, bringing mostly healthy and plant based recipes with a few over the top desserts thrown in for good measure.  Cooking for a somewhat finicky family, Kim Kelly works to serve healthy meals the whole family will enjoy while maintaining a nutritional balance to fuel growing bodies. Follow Liv Life on: Facebook, Twitter, Pinterest, and Google+
---
7 comments
---
---