By Tiffany of Don't Waste the Crumbs
 Peanut butter is a well-loved food in our house, and you can almost always find a big jar of the all-natural variety in our pantry.  As a dip, in sandwiches, on top of ice cream or with a spoon - we have yet to find a "wrong" way to eat it! A few weeks ago, we were doling out spoonfuls to top homemade brownie sundaes.  We thought we had plenty of the nutty goodness to serve everyone, but there was still one more sundae to top when we realized the jar was scraped clean! Fortunately, raw nuts are another food we enjoy, there's usually at least one variety in the pantry.  With the opportunity to make homemade cashew butter at my fingertips, my mind started to wonder about adding oils, spices and other flavors to create a more "specialty" cashew butter instead. In the end, raw honey and cinnamon won the vote from my hungry family, and a delicious batch of honey cinnamon cashew butter was created.  The littlest member of the family topped her sundae with the delicious cashew butter, while the rest of us tried a nibble with a spoon.  As the youngest took her sundae to the table, the rest of us exchanged glances.  I think we have a new favorite nut butter in the house!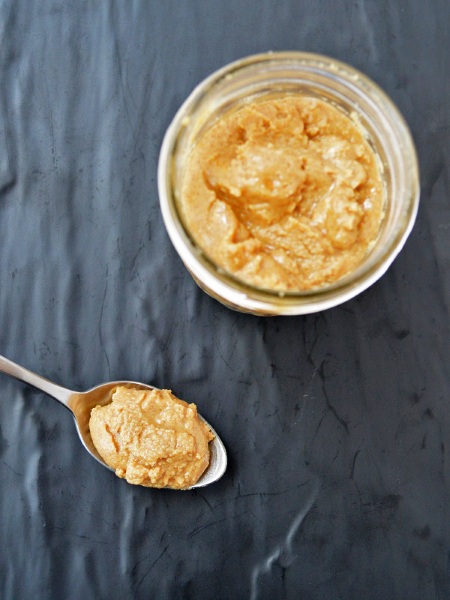 Honey Cinnamon Cashew Butter
Ingredients
1 cup cashews
1 tbsp coconut oil
1 tbsp honey
¾ tsp cinnamon
⅛ tsp salt (optional, if using unsalted nuts)
Directions Place all ingredients in a Blendtec Twister jar.  Process on speed 1 for a full cycle, twisting the Twister lid counter-clockwise during blending. Process again on speed 4, for a full cycle.  Twist the Twister lid counter-clockwise during blending.  The nuts should have released their oils and the cashew butter should be smooth by this point, but if it is not, process a third time on level 2 until the butter has reached your desired consistency.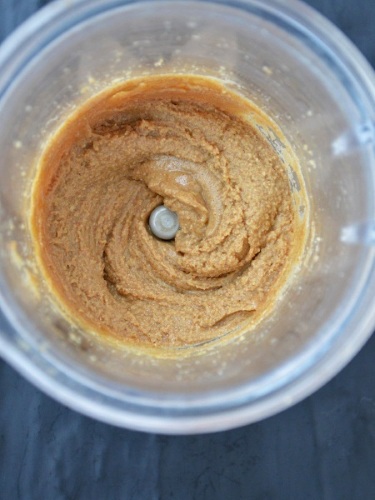 About the Author Tiffany is a frugal foodie – passionate about feeding her family healthy food, while being a good steward of her family's finances. She's a homeschooling mother of two, loving wife to one and a child of God blessed in more ways than she can count. She shares her enthusiasm for affording real food without going broke, and documents her baby-sized strides at Don't Waste the Crumbs. Join Tiffany on Facebook, Pinterest or Google+ for encouragement and small, simple steps to healthier living.