5 Energy Smoothie Recipes for Pre-Workouts
Sometimes it seems like a catch-22. You feel tired when you shouldn't, so you decide to exercise more in an effort to improve your health and increase your energy levels. Of course, you need energy in order to complete a proper workout, so you find yourself stuck. In essence, you need to spend energy to make energy, which leaves you in an unenviable position. So, you can either hang your head and stagger through your routine, or you can stock up on energy before you work up that sweat. By ingesting the right foods, you can give your body the extra power it needs to make the most out of your workout. Here are the top five homemade energy smoothie recipes to use as a pre-workout to help you get through your workout with energy to spare.
1. Kiwi and Kale Smoothie
This pre-workout smoothie comes to us from the men and women at
Besthealthmag.com
.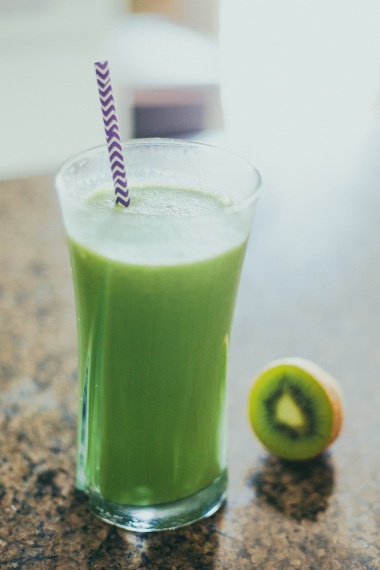 Ingredients
1½ cups skim milk
2 cups kale (stems and leaves)
1 kiwifruit (peeled)
1 tbsp smooth unsalted peanut butter
1 tsp agave nectar, honey, or maple syrup
Directions
Combine all ingredients together in a food processor, and blend until the mixture reaches the desired consistency.
In addition to the vitamins A, C, and K that this smoothie provides, it will also give you a boost of calcium and iron, as well as the protein you'll need to push yourself longer and harder.
2. Blueberry Chia Blast
Special thanks to Shanon at Thecurvycarrrot.com for this delicious and satisfying
concoction.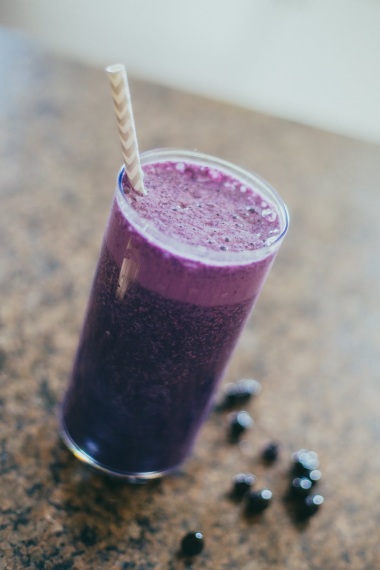 Ingredients
1½ cups coconut milk
½ cups soft silken tofu
2 tbsp chia seeds
1 cup frozen blueberries
1 tbsp honey
1 scoop (1–2 tbsp) vanilla protein powder
Directions
Combine all of the ingredients together in a food processor, and blend until smooth.
This smoothie manages to be delicious and energy boosting, while also being filling and satisfying, so you won't feel as though you're starving while you exercise. However, be warned that this mixture will quickly begin to thicken up once it is blended, so if you'd rather have something a bit smoother, be sure to drink it directly after you finish making it.
3. Chocolate Oatmeal Protein Smoothie
Daniel at Preworkoutsupplementguide.net offers this protein-packed possibility.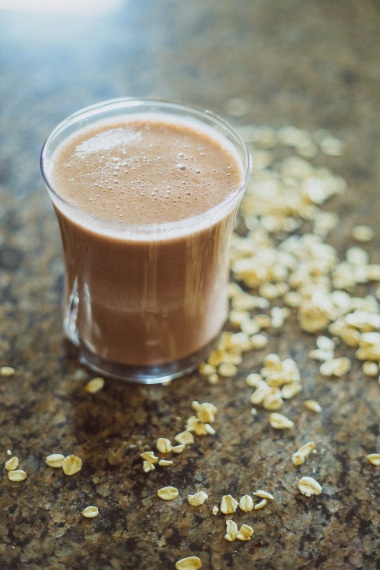 Ingredients
2 cups milk
¾ cups oats
1 banana (chopped)
1 scoop (1–2 tbsp) chocolate protein powder
Directions
Pour the milk into the blender, and then with it running on a very low setting, add the protein powder, followed by the oats, and then the banana.
Blend until smooth.
This smoothie combines the quick-release energy of the banana with the slower-release energy from the oats. The end result is a protein-rich, chocolaty treat that will keep you energized for hours to come.
4. Pre-Workout Drink
Ali at Anabolicmen.com is the mastermind behind the simply-named Pre-Workout Drink. Be warned, however, because Ali isn't big on measuring his ingredients. So, if you decide to make this particular smoothie, be prepared to use your best judgement when it comes to amounts.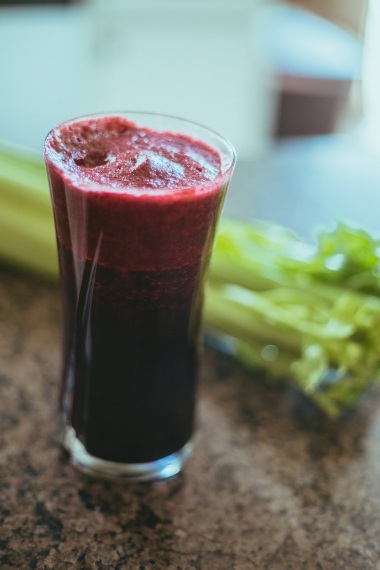 Ingredients
Spinach
Parsley
Celery
Beets
Kale
Watermelon
Cayenne Pepper
Directions
Pile all of the ingredients into the blender and blend it until smooth.
This isn't a smoothie that you'll be drinking for enjoyment; it's one that you'll be drinking for the massive amounts of energy that comes along with it. So, grit your teeth, take a deep breath, and chug away. It probably won't taste good, but it will carry you through your exercise regimen.
5. Classic Green Monster
We can thank Angela at OhSheglows.com for sharing this special recipe that will not only provide you with energy and nutrients, but that might also change your life.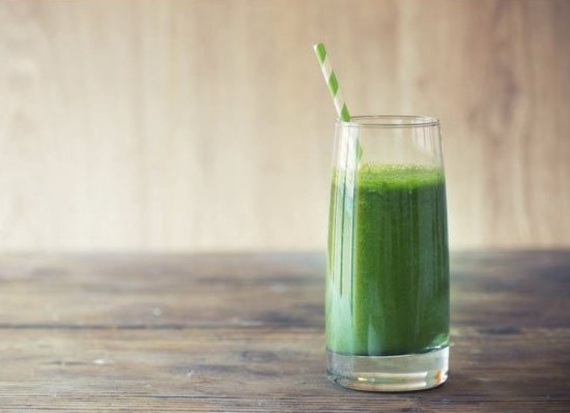 Ingredients
1 cup milk (almond, coconut, or regular)
1 frozen banana (ripe)
¾ cup spinach or kale leaves with stems removed
1 tbsp chia seeds or ground flax
1 tbsp peanut butter or almond butter
1 dash cinnamon 2–4 cubes ice
Directions
Combine all of the ingredients except for the ice in a food processor, and then blend until smooth.
Add the ice, and then blend further until the mixture reaches the desired consistency.
This pre-workout smoothie is particularly energy-rich and should give you that extra boost you'll need while you exercise, or even just to get through a particularly long day. After all, we could all use a little bit more energy in our lives. Drink up!
Are there any special smoothie recipes that get you through your daily workout regimen? Post them in the comments section!
---
---
3 comments
---
---