By Jeni Prokop of Candid Mommy
We love waffles.  I mean, really, LOVE waffles.  Our slow evolution to a healthier lifestyle has taken me from purchasing unhealthy frozen waffles to delicious homemade whole wheat waffles.  Over the years, I have made changes to my old, rarely used waffle recipe.  I have supplemented and adjusted so that I am able to use more beneficial oils, grains, and substitutes.
We love these waffles, and I hope that your family will too.  For added health benefits, make them green!  Simply throw in a few handfuls of fresh spinach to the batter before blending.  You won't taste a difference in the flavor, and you'll get the benefits of salad for breakfast! (This recipe is quite forgiving, so no worries when it comes to altering the other ingredients.)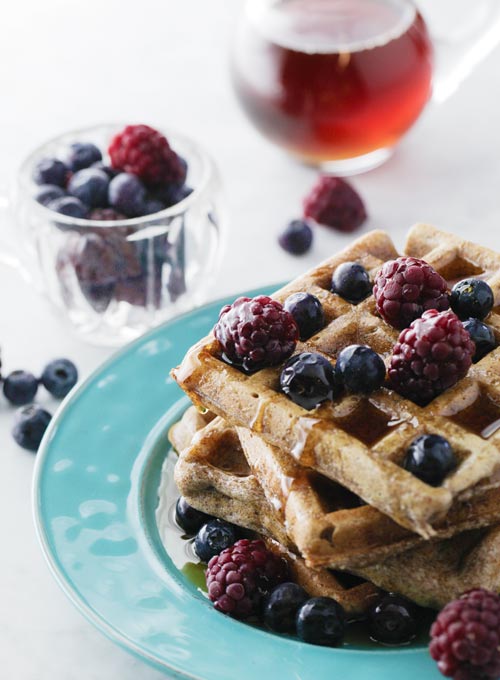 Whole Wheat Waffles
Ingredients
½ cup melted coconut oil
2 cups milk (any kind)
1 tsp vanilla
2 eggs
1 cup whole wheat flour
½ cup almond meal
½ cup ground flax
1 tbsp baking powder
½ tsp salt
Directions
Add coconut oil, milk, vanilla, and eggs in blender and "Pulse" 2-4 times.
Add flour, almond meal, flax, baking powder, and salt to blender, secure lid and press "Batters. "  If your blender does not have a "Batters" cycle, blend on Medium Low (speed 3 or 4) for 30 seconds.
Pour mix onto waffle iron and cook until golden brown.
Add your favorite toppings (Nutella, syrup, berries and whipped cream, or whatever else you can think of) and enjoy!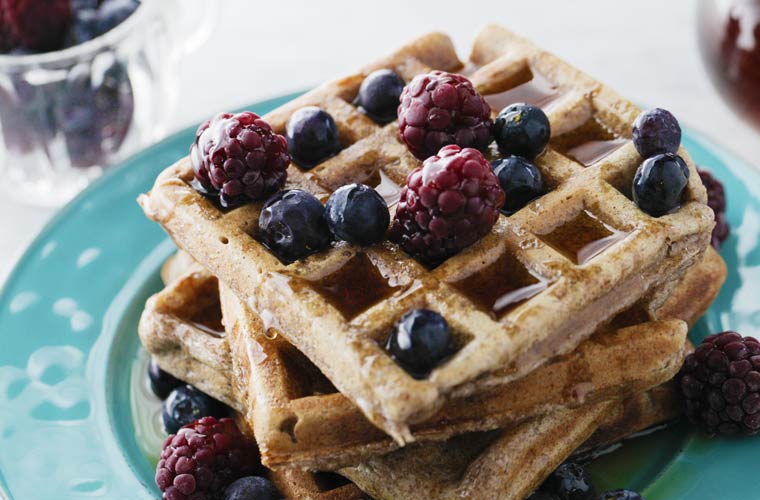 ---