What is Agave Nectar, and Why Use It in Recipes?
Agave nectar, derived from the heart of the agave plant, is gaining popularity as a sweetener. One tablespoon of agave nectar contains about 60 calories, while 1 tablespoon of white granulated sugar contains about 45 calories.
But agave nectar is sweeter than white sugar by about 150%, so you don't need as much agave nectar to achieve the same sweetness as white sugar. Agave nectar comes in light and dark (amber) versions. The light-colored variety has a mild flavor and is often used as a sweetener in recipes to complement the flavors of other ingredients.
The dark-colored variety has a stronger flavor and is often used in place of syrups and honey. Though the liquid from the agave plant is thought to be healthier than white sugar, after the liquid is refined into the nectar available in the supermarket, it is similar in healthiness to other sweeteners. However, there are still some reasons people prefer agave nectar to other sweeteners. For example, because agave nectar is lower on the glycemic index, this sweetener may not raise blood sugar levels as high as white sugar. Additionally, agave nectar is a vegan alternative to honey.
Agave nectar enhances the flavors of foods and works well in many recipes. It also provides variety in recipes because it has a unique flavor. Whether you've never used agave nectar before or are already a big fan, try out some of the delicious Blendtec recipes below, all of which call for agave nectar.
Popeye's Ice Cream
A quick, frozen treat with spinach that contains 20% of your daily vitamin A need.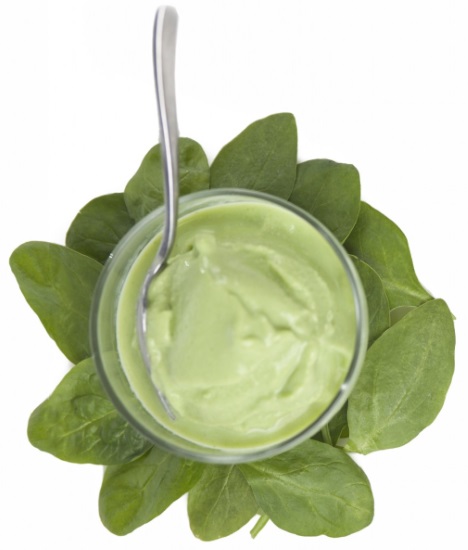 ¾ c half-and-half
¼ c agave nectar
½ banana
⅔ c nonfat dry milk
2 c spinach, lightly packed
1½ tbsp vanilla extract
2½–3 c ice cubes
Add ingredients to FourSide jar in order listed and secure lid. Select "Ice Cream."
Cappuccino Cooler
A slightly sweet, frozen blended coffee; perfectly suited for adding your favorite extract or syrup.
¾ c double-strength coffee
¼ c milk
3½ tbsp agave nectar
2 c ice cubes
Add ingredients to FourSide jar in order listed and secure lid. Select "Sauces."
Cranberry Bran Muffins
Make these muffins for morning breakfasts on the go. Store them in the freezer, and grab one before you run out the door.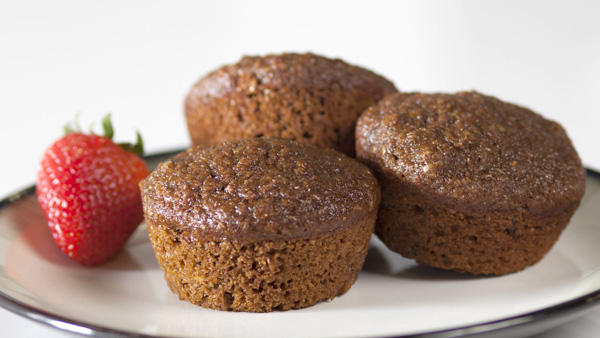 1 c milk
¼ c agave nectar
¼ c molasses
¼ c canola oil
2 eggs
1 c whole wheat pastry flour
1 c oat bran
½ c wheat germ
1 tsp baking powder
1 tsp ground cinnamon
1¼ c dried cranberries
Preheat oven to 375˚F.
Add milk, agave nectar, molasses, oil and eggs to WildSide+ jar or FourSide jar and secure lid.
Select "Batters." Add remaining ingredients except cranberries to jar and secure lid.
Press "Pulse" 4–6 times or until dry ingredients are incorporated; do not overblend. Add cranberries to jar, and incorporate with spoon or spatula.
Allow batter to sit a few minutes.
Pour batter into greased muffin tins or tins lined with cupcake liners. Bake 20 minutes or until done.
Greena Colada
A perfect summer sipper by the pool that is hydrating and super refreshing. No one will taste the spinach.
1 young coconut, yielding approximately
1½ c coconut water and ½ c coconut meat
3½ c pineapple chunks, chilled
1 lime, peeled
2 c spinach
½ tsp vanilla extract
3 tbsp agave nectar
1 c ice cubes
Open coconut; drain coconut water and scrape meat.
Add coconut water and meat to WildSide+ jar, followed by remaining ingredients in order listed, and secure lid. Select "Smoothie."
Note:
Vitamins C and E help prevent and repair cellular damage caused by UV radiation. On a day you'll be out in the sun, make sure to consume these vitamins to fortify your skin. Drink a Greena Colada, rich in vitamins A and C, and grab a small handful of almonds or sunflower seeds to obtain nearly half of the recommended daily intake of vitamin E.
References: Herbst, Sharon Tyler, and Ron Herbst. The New Food Lover's Companion (4th ed.). New York: Barron's, 2007. Zelman, Kathleen M. "The Truth about Agave." WebMD. Accessed November 20, 2012. http://www.webmd.com/diet/features/the-truth-about-agave
---