Sweet Potato Soup Recipes for Fall [Tasty Links]
In the next few weeks, you should start seeing sweet potatoes in your grocery stores and will continue to see them through the end of December. Sweet potatoes are packed with vitamin A (via beta-carotene), vitamin C, folate, and potassium.
When blended in a high-power blender, sweet potatoes make for smooth, creamy, flavorful soups.
Here are some blended sweet potato soup recipes to kick off the fall season: Sweet Potato Bisque, from Blendtec
Curried Sweet Potato and Wild Rice Soup, from Happy Herbivore
Creamy Sweet Potato and Rosemary Soup, from Food Network
Sweet Potato Soup with Holiday Spice, from Simply Recipes  
What are your favorite fall soup recipes?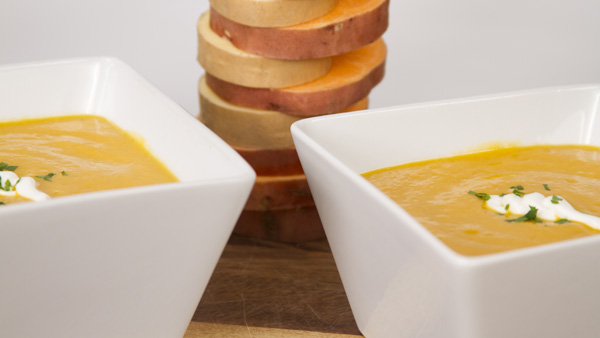 Blendtec Sweet Potato Bisque
---