By Yvonne Feld of Tried and Tasty
I find that my favorite recipes are those that are family recipes. There's just something about a dish, or sauce, or dessert that has been made for years and years in a family and loved by many.
This Poppy Seed Vinaigrette paired with this Spinach Salad is absolutely divine. A friend brought it to work one day for a potluck we were having and not one, not two, but everyone in the department was asking for the recipe. It's smooth and tangy and for whatever reason combined with the delicious Spinach Salad it's to die for.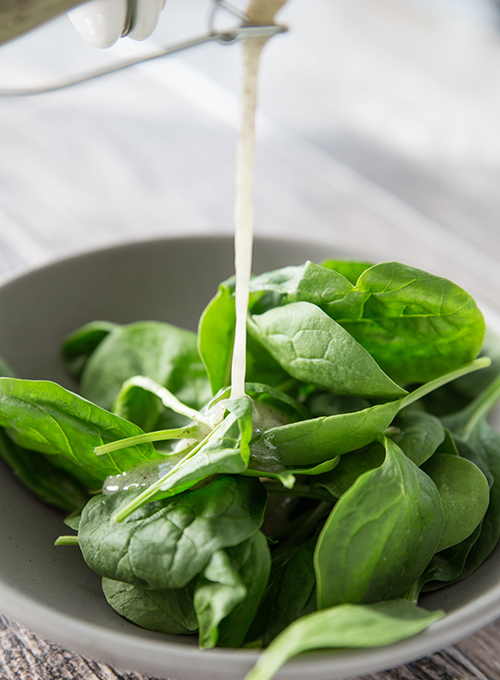 Using the Blendtec Twister jar makes this recipe an absolute cinch. There's nothing better than just dumping it all in and then with the push of a button the blender does all the hard work for you. Done in 20 seconds. 20 seconds! That's incredible.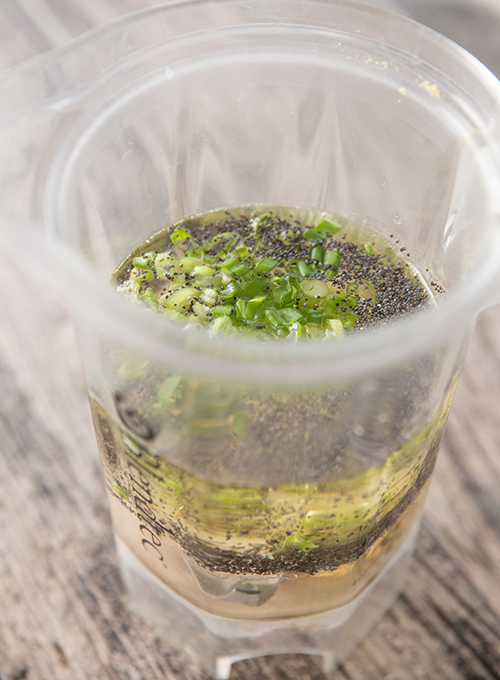 Most poppy seed dressings you'll find have loads and loads of sugar. Thankfully with this recipe you only need 2 tablespoons. I wouldn't omit it all together because it needs just that hint of sweetness.  What I love about making your own dressings and condiments is that you get to control the ingredient list. Have you tried to read the back of the bottle on a store bought dressing? So many ingredients that are unnecessary and unpronounceable. No thanks. I'll stick to making my own! I used organic safflower oil in this recipe (since that's what I had the most handy) but you certainly are welcome to swap out the oil to whatever you have on hand.
The great thing about safflower oil (preferably organic) is that it has very high content of omega-6 fatty acids, which is a beneficial type of fatty acid that our body needs. Not only that, it has also been shown to manage blood sugar levels, which is great for those who suffer from diabetes to keep their blood sugar even.
One of my favorite benefits is that it's also rich in oleic acid, which is very beneficial for the scalp and hair. For someone trying to grow and maintain healthy hair – I LOVE that benefit. With the weather warming up – keep this dressing in mind for your next BBQ, picnic, or family gathering.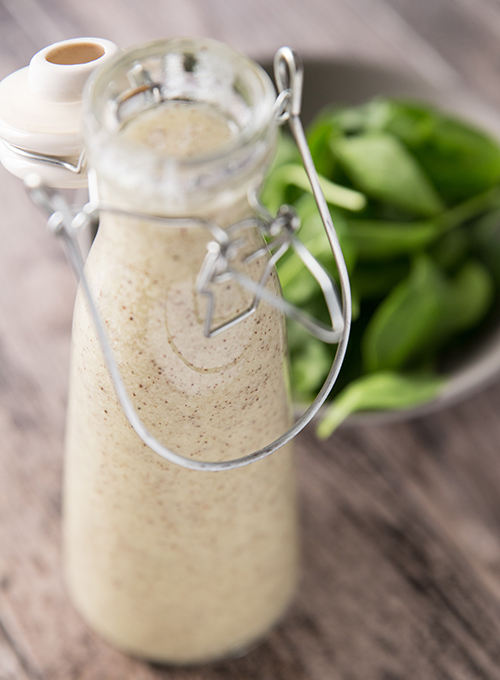 Poppy Seed Vinaigrette
Ingredients
¾ cup white vinegar
1 ½ cups oil (I used organic Safflower, can use grapeseed, canola or vegetable)
2 tbsp organic cane sugar
1 ½ tsp salt
1 ½ tbsp chopped green onion
1 tbsp poppy seed
1 tsp dry mustard
Directions
Add all ingredients to your Blendtec Twister jar and secure lid.
Select Speed 1 and blend for 20 seconds.
About the Author
When she's not at work or spending time with family or friends, chances are you'll find Yvonne in the kitchen wearing an apron and a smile. Her passion for cooking and baking is endless and her appetite for trying out new and tasty recipes is unquenchable! In fact, that's why the name of her recipe website is TriedandTasty.com. Yvonne slices, dices, and sautés her way through an abundance of new recipes on a regular basis and delivers only the best to her site's treasured visitors.
---
1 comment
---
---