Mediterranean Hummus Recipe
By Matt Sedlacek of BestBlender.com
Do you love hummus? Are you not sure? Well, either way this recipe is for you. It's hummus that tastes much more tangy and savory that typical hummus, and is in no way bland. Research suggests that the Mediterranean diet is the healthiest way to eat.
This scrumptious Mediterranean Hummus includes kalamata olives (in place of olive oil) and artichoke hearts. True Kalamata olives come from Kalamata in Greece and are cured in red wine to obtain their deep red color. At least one study has proven that there are health benefits to consuming the olive pulp left over after pressing out the olive oil. So including whole olives in the diet in addition to using olive oil is a smart idea. Olives are full of monounsaturated fats that have been shown to reduce LDL cholesterol.
Additionally, olives contain several types of antioxidants that have been shown to decrease blood pressure and combat inflammation. Artichokes also have a slew of antioxidant properties, mainly benefiting the liver and kidneys. Throw in some heart-healthy garlic, protein- and fiber-rich garbanzo beans, and delicious, healing tahini, and you have one fantastically healthy hummus recipe.
Mediterranean Hummus Recipe
Ingredients
15 oz garbanzo beans, cooked
2 tbsp tahini
2 tbsp lemon juice
1 clove garlic, crushed and peeled
½ cup kalamata olives
½ cup artichoke hearts, steamed
Directions
Add all ingredients to the Blendtec Twister Jar, and place the Twister lid on jar.
Press the "Dips/Batters" button on your Blendtec blender. If your Blendtec doesn't have one of these buttons, blend on a Medium to Medium-Low speed for 30 seconds. Twist the lid counter-clockwise during blending.
Voila! A quick, perfect hummus blend!
Nutrition Facts: This recipe yields approximately four 4 oz servings. Each 4 oz serving contains: 282 calories, 6 grams of healthy fat, 47 grams of carbohydrates, 15 grams of fiber and 13 grams of protein.  
About the Author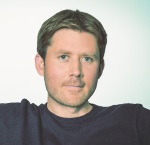 Matt is the founder of BestBlender.com, an authoritative online source for best blender review information. The foundation of their rating methodology is extensive testing and data collection. Their mission is to help people transform their health by choosing the best blender for their needs. Matt currently owns and uses over 14 different blenders, and the Blendtec Designer Series 725 is one of his favorites. Connect:  Google+ Facebook Pinterest
---