Mango Salsa | Recipe of the Week
Mangoes, red peppers, red onions and cilantro come together in this delicious, sweet dip. This salsa may be simple but it packs a powerful flavor. Use it as a dip with chips, atop grilled salmon or on fish tacos.
It is sure to be a crowd pleaser and will disappear before your eyes! What will you eat it with? Tell us your ideas on the recipe page.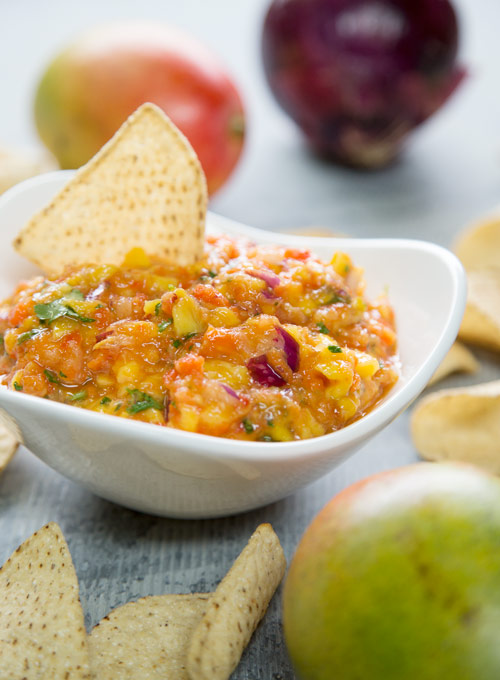 Mango Salsa
Ingredients
¼ cup cilantro
½ red onion, roughly chopped
1 red pepper, trimmed, seeded and roughly chopped
2 mangoes, peeled and pitted
¼ tsp sea salt
¼ tsp ground cumin
Instructions
Add ingredients to WildSide+ jar and secure lid. Pulse 4-6 times until chopped and still chunky.
Get nutrition information and full recipe on the Blendtec Recipes page.
---