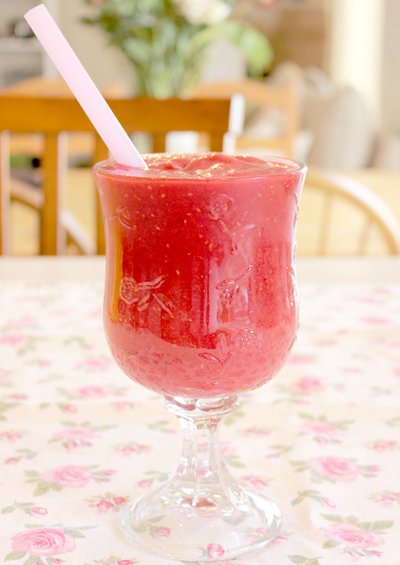 I am a little late this year making my New Year's resolution to lose weight. Right after Christmas, I didn't need a resolution because I had an important speaking presentation coming up at the end of January and I was doing very good with my diet. The upcoming public appearance was a HUGE motivator! Problem is, right after the conference was over, and the motivation was gone, I completely fell off the healthy-eating wagon. So this month, I am TRYING to do better. Since I love frozen fruit (see
my Pinterest board
if you need proof) and I love raspberry lemonade, I came up with a "smoothie" that is perfect for satisfying my frozen-sweets cravings—but without all the calories. I call it my Skinny Smoothie, although I guess technically it's more like a creamy lemonade. (I bet this is the first time you've heard that sort of recipe description before...) A creamy lemonade just sounds weird though, so I'm going to stick with Skinny Smoothie. :-)
Jillee's Skinny Raspberry-Lemonade Smoothie
1 small pkg frozen raspberries (approximately 2 c)
1 c prepared Crystal Light Raspberry Lemonade (made according to package directions)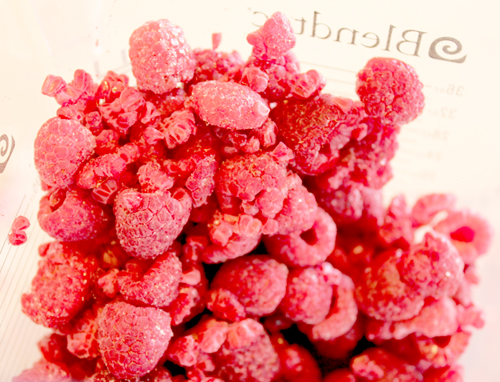 Add frozen raspberries to your Blendtec blender (either the FourSide or WildSide+ jar)...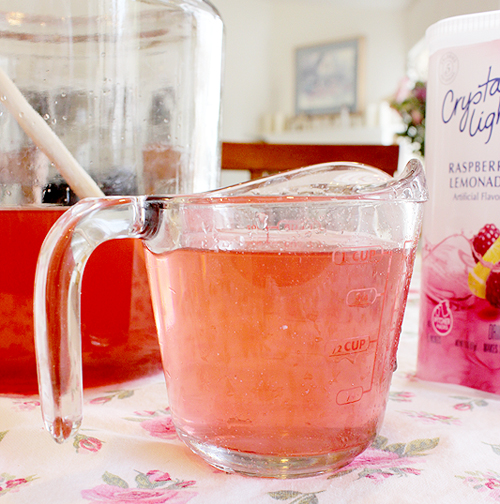 ...and pour in 1 cup of prepared Crystal Light Raspberry Lemonade.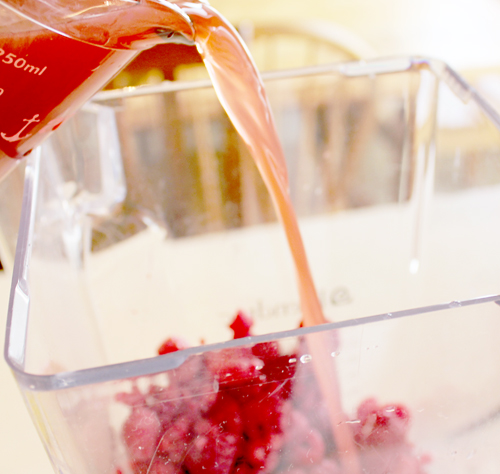 Secure lid and select the "Smoothie" cycle.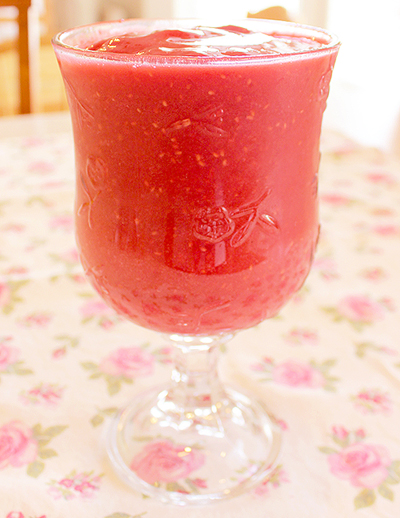 Pour into pretty glasses. (This is not optional—it's very important to the overall success of this recipe.) Then, sip with a straw. (The straw IS optional, because some people are sippers and some people are suckers! Wait...that didn't sound right.)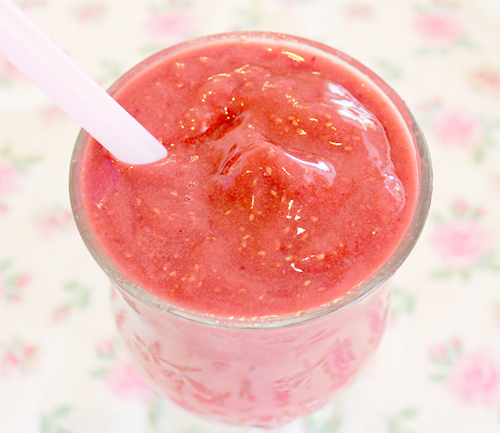 This is a refreshing, satisfying,
SKINNY smoothie
for any time of year...especially if you're getting spring fever (like I am!) and anticipating bathing suit weather. Come on summertime!!
---
7 comments
---
---