By Raquel Smith of My California Roots
One of my favorite summer desserts is fruity, creamy sorbet. The bright colors and cool taste are the perfect compliment to a warm summer evening. However, store-bought flavors generally have more added sugars than I would prefer, and for some reason the flavors always seem a little bit dull. So, I set out to make my own. Armed with my Blendtec blender and a Twister jar, I set to work with just a few simple ingredients - frozen fruit, juice, and sugar.
Just 6 batches of sorbet later, I had the perfect sorbet recipe for almost any kind of fruit, and I couldn't be more excited! Not only do I get the super pronounced flavors I was looking for, I can make this sorbet with nothing other than my Blendtec blender - no ice cream machine needed!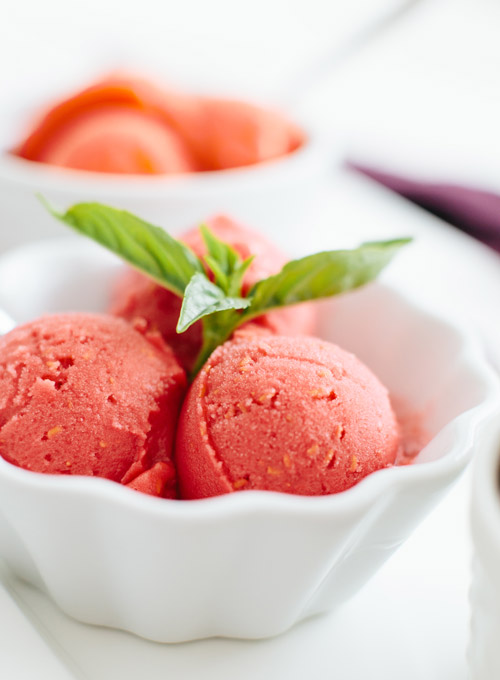 The ice cream preset is key to making this magic sorbet. When I first got going, I wasn't sure if it was going to work or not. But about 20 seconds into the cycle, the blender goes into overdrive and pulls all the frozen berries right to the bottom, pulverizing them into a delicious, creamy sorbet. The Twister jar is also key - it helps scrape the sides and convince the berries on top to head on down to the blade. The result is an extremely flavorful sorbet that turns whatever you have in the freezer into a delicious and satisfying dessert.
Don't be afraid to try out different fruit combinations - you might be surprised and what turns out to be your favorite!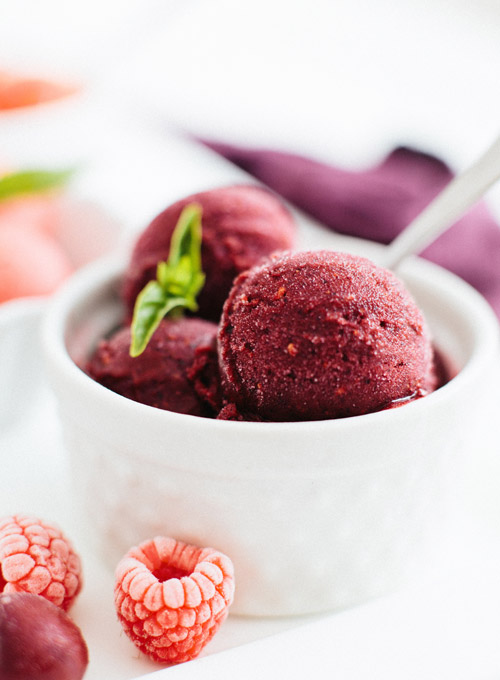 Sorbet Recipe
Ingredients
¼ cup fruit juice
2 tbsp granulated sugar, or sweetener of your choice
2 tbsp corn syrup*
8 oz frozen fruit
Directions
Add the juice, sugar, corn syrup, and frozen fruit to Twister jar.

Blend using the Ice Cream cycle, or blend on a Low speed for 15 seconds, then blend on a Medium to Medium-High speed for 30 seconds, turning the twister lid counter-clockwise while blending.

Serve immediately for a soft version, or freeze for 2-3 hours for a scoop-able sorbet.

If frozen for more than 4 hours, let sit at room temp for 15-20 minutes before scooping and serving.
Notes
If you don't have corn syrup you can use 2 tablespoons more granulated sugar, though the result will be a bit less "creamy." If you are concerned about the health benefits of corn syrup, don't be! Its more processed cousin, high-fructose corn syrup, might be of concern, but regular ol' corn syrup doesn't have the same negative qualities.
Variations
Some of my favorite variations for this recipe are frozen raspberries with pomegranate juice, frozen cherries with lime juice, mixed berries with lemon juice, and frozen strawberries with lemon juice. The options are endless, so don't be scared to get creative!

---
1 comment
---
---