By Yvonne Feld of Tried and Tasty
Ranch is one of those staples in life; I just don't know what I would do without it. I could almost drink it. No, really, I could. Especially the restaurant ranch—the thin, runny kind. The problem is, most store-bought dressing is swimming in calories. It's all too easy to douse your healthy salad in all sorts of yummy delicious dressing only to make your salad not so healthy anymore. That's where making your own comes in handy!
Calories can add up quickly and if you aren't careful you can blow through your daily allowance before even hitting lunch. What I love about making my own dressings and condiments and things is that I get to control the ingredients. I can eliminate unnecessary sugars and swap out certain ingredients with healthier ones. Control is key when you're watching your weight and healthy lifestyle. The great thing about this dressing is that it is made with Greek yogurt instead of sour cream.
The switch is hardly noticeable, and you not only cut out calories, but you also amp up your nutrition with the yogurt that you wouldn't normally have with the sour cream. This simple recipe calls for only a handful of ingredients (mostly spices) and is made with the Twister jar in only a matter of seconds. Use this on top of your favorite garden salad for a healthy appetizer, lunch, side dish, or dinner. It's great as a dip too!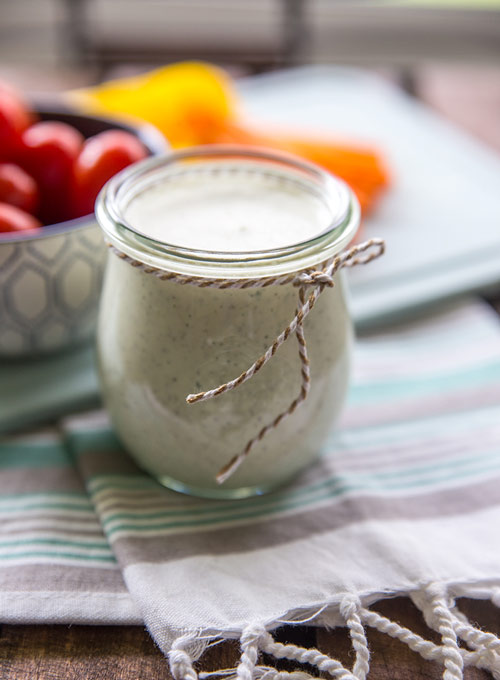 Homemade Ranch Dressing
Ingredients
1 cup plain Greek yogurt
¾ tsp dried dill weed
⅛ tsp salt
1 small clove of garlic
4 tbsp olive oil
4 tbsp milk
2 tbsp grated Parmesan
Directions
Add all ingredients to your Blendtec Twister jar.
Blend on low speed until combined.
Use immediately, or store up to 1 week in the fridge.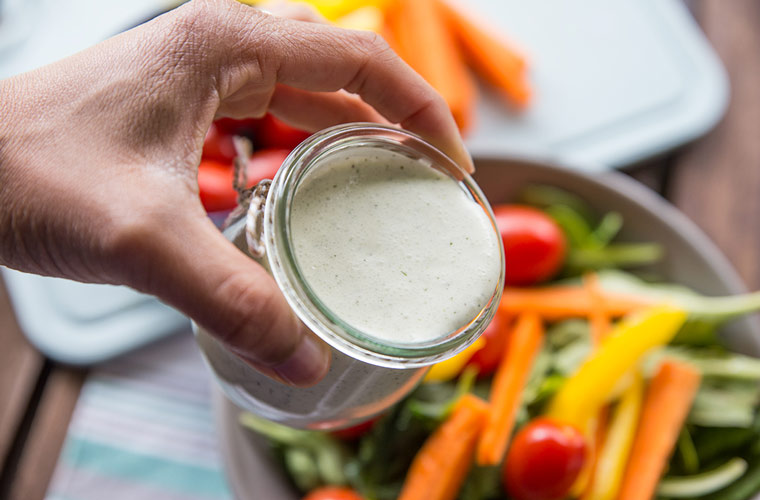 About the Author
When she's not at work or spending time with family or friends, chances are you'll find Yvonne in the kitchen wearing an apron and a smile. Her passion for cooking and baking is endless and her appetite for trying out new and tasty recipes is unquenchable! In fact, that's why the name of her recipe website is
TriedandTasty.com
. Yvonne slices, dices, and sautés her way through an abundance of new recipes on a regular basis and delivers only the best to her site's treasured visitors.
---