Best Hamburger Marinade Recipe
By Anita Fowler of Live Like You Are Rich
It's almost summer—and with it comes tons of opportunities to enjoy a great hamburger. They're perfect for picnics, BBQs, days out at the lake or beach, and backyard dinners. But maybe your plain hamburgers lack flavor. Or perhaps you're looking for a way to sneak veggies into a meal without your picky eaters knowing about it. Or you just want to make a dynamite burger. Regardless of the setting, these instantly marinated hamburgers are a perfect fit.
What makes these burgers different?
This hamburger marinade helps you create a hybrid of your basic burger and a veggie burger. They are loaded with veggies, herbs, and spices, which make the ground beef super flavorful and delicious.
My son (a picky eater who won't eat many veggies) will actually eat these. And he doesn't have a clue that he's consuming tomatoes, onions, and mustard. There's no need to flavor them before or during the cooking process. They're instantly marinated beforehand by blending lots of wonderful flavors together and then mixing the marinade puree in with the ground beef for a gourmet patty. Making these burgers for family and friends is always a huge hit.
Keeping your hamburger patties together
A common complaint from many grillers is that they have difficulty keeping their ground beef patties together. Often times that is caused by too much flipping on the grill, but it can also happen when there is too much liquid in your marinade. Having too much sauce or too many watery vegetables can make it hard to keep the meat together.
However, this hamburger marinade recipe has just the right levels to keep your burgers juicy while ensuring they're easy to form. Just be sure to give them enough time on the grill before you try to flip them, and you can be sure your burgers will turn out flavorful, delicious, and the perfect shape and size.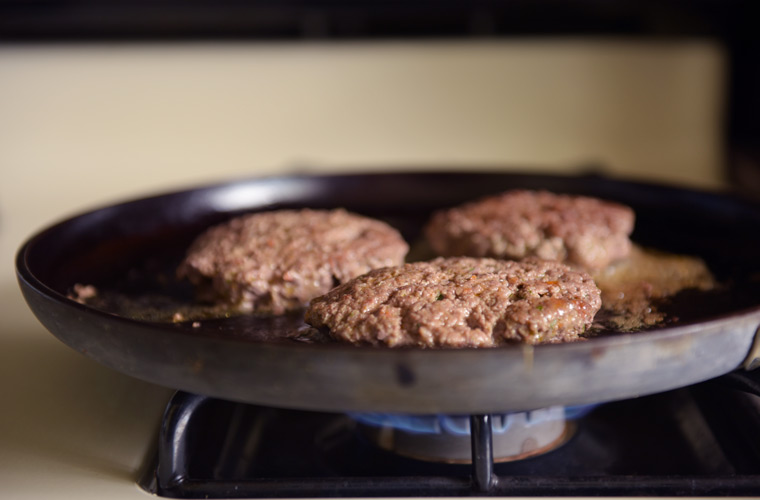 Makes 6 Burgers
Prep Time 10 minutes
Cook Time 10 minutes
Ready in 20 minutes
Marinade
1 small tomato
2 tbsp fresh cilantro, chopped
1 tsp garlic powder
¼ red onion
½ tbsp yellow mustard
½ tsp salt
½ tsp Worcestershire sauce
Hamburger and toppings
1 pound defrosted ground beef (organic tastes awesome)
Hamburger buns and toppings
Blend marinade ingredients in a Blendtec blender on medium speed until pureed.
Mix puree into ground beef.
Form hamburger patties and cook in pan on medium heat until they are prepared to your liking. (You can grill on a BBQ, but they are very soft so I highly recommend using a pan.)
Place cheese on patties and cover with a pan lid to melt cheese onto the burger.
Prepare hamburger bun as desired.
Serve warm.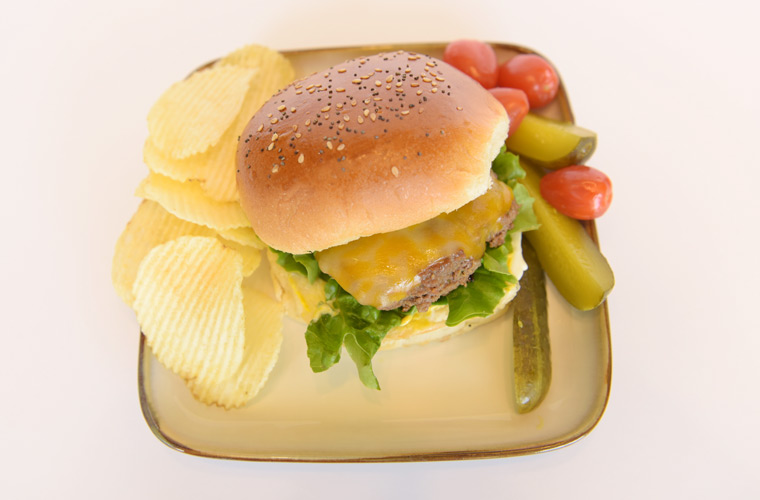 About the Author Anita is a resourceful wife, mother of two, and author. On her website  she writes about how to create a rich life on any income. She has lots of money-saving tips, which include family-friendly, healthy, and gourmet recipes.
---
2 comments
---
---