Leaves are changing colors, the weather is cooling down and there's scary decorations in your neighbors yard. You know what that means...Halloween is just around the corner and if you haven't already, it's time to start making some tasty Halloween treats. We've compiled several delicious and spooky Halloween foods you can enjoy. We're also sharing some great tips for other items to pass out at Halloween, besides candy.
Enjoy this sweet and savory Pumpkin Hummus. It's a great appetizer for any Halloween party, or as an after school snack.
By Annemarie Rossi  of Real Food Real Deals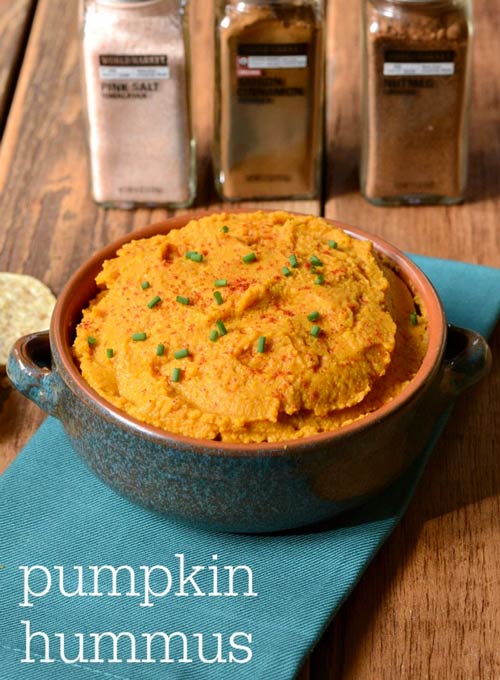 These Chocolate Cupcakes with Pumpkin Spice Frosting, not only look tasty, but taste great! Oh, and they're vegan and gluten-free.
By Peggy K of Blender Babes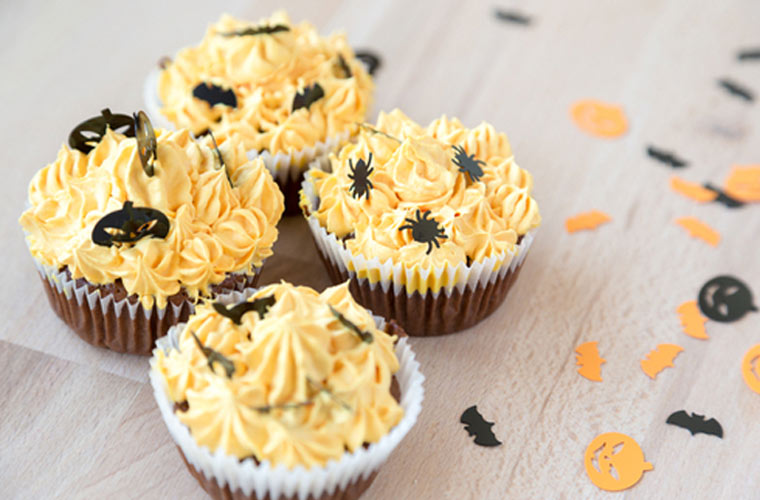 This Spooky Bean Dip is a fun way to let kids enjoy something besides just candy for Halloween. Let them draw their own monster and fill up their cups for this fun appetizer.
By Andie Thueson of Maybe I Will
Enjoy these easy-to-make Caramel Apples. Let the kiddos enjoy making their own and, of course, eating it!
By Peggy K of Blender Babes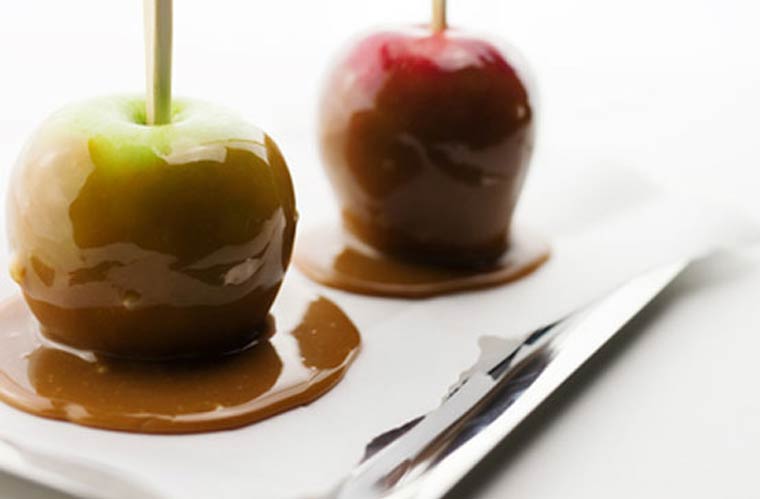 This Pumpkin Trifle is full of delicious fall flavor and is perfect for individual servings.
By Debbie of Dining by Debbie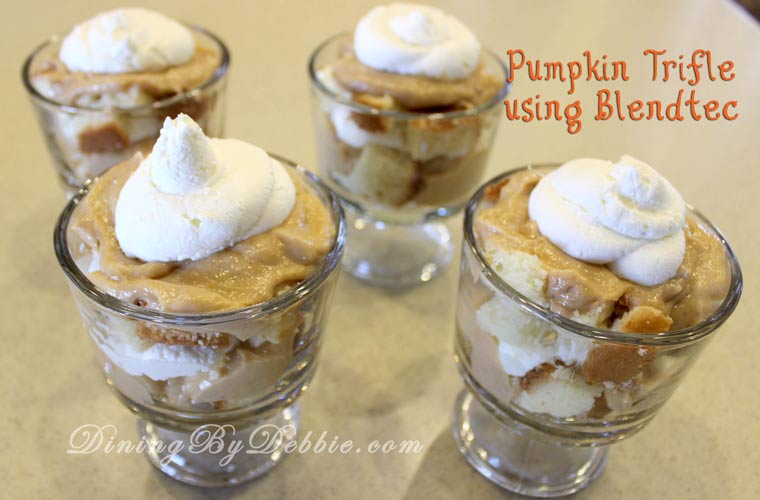 Halloween means trick-or-treating, which means a lot of candy and sugar. Some parents may not want to provide more sugar to those cute trick-or-treaters. Or, maybe you don't want your kids consuming that much candy. Well, Lisa Leake, over at 100 Days of Real Food, has some great alternatives for those trick-or-treaters, and some fun ideas for how to control the candy/sugar intake for your kiddos.
What are your favorite Halloween foods to enjoy? Let us know in the comments below!
---