Gluten Free Zucchini Bread
By Brianna Hobbs of Flippin' Delicious
One of my favorite things about summer is waking up early on the weekends to go to my local grower's market. I always find something new to fall in love with! Last week, it was a jar of local spicy pickled green beans and another 2 jars of spicy pickled pearl onions! I also grabbed the last 2 lbs of luscious zucchini from a family farm.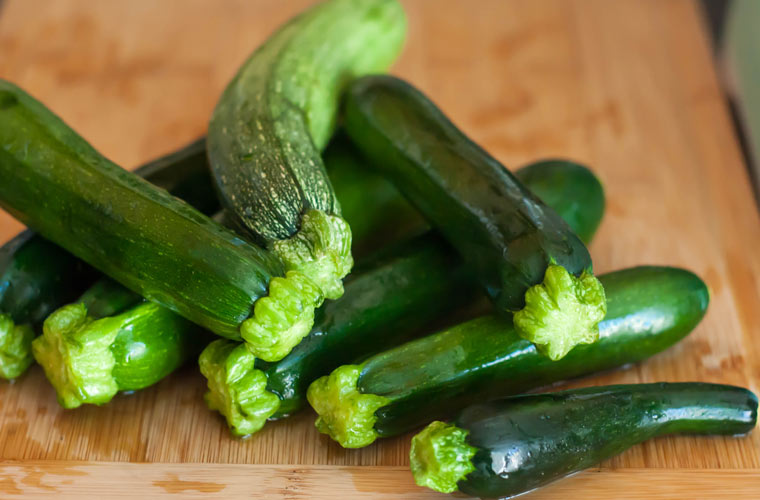 These humble squash had no idea what I had in store for them....gluten free zucchini bread. Not just any zucchini bread though... I was going to attempt to make it in my Blendtec blender. I am not a fan of spending 30 minutes grating zucchini so I was very excited that there might be a way to avoid that.
I remembered that one of my friends, Celeste from Life After Wheat, had made a zucchini blender bread a few years ago. But I hadn't ever attempted it! I looked up Celeste's recipe, made a few tweaks and changes, and the results were absolutely perfect.
I was honestly stunned at how easily my new Blendtec made a smooth batter out of huge chunks of zucchini. I was nervous, but the chunks were gone in just seconds.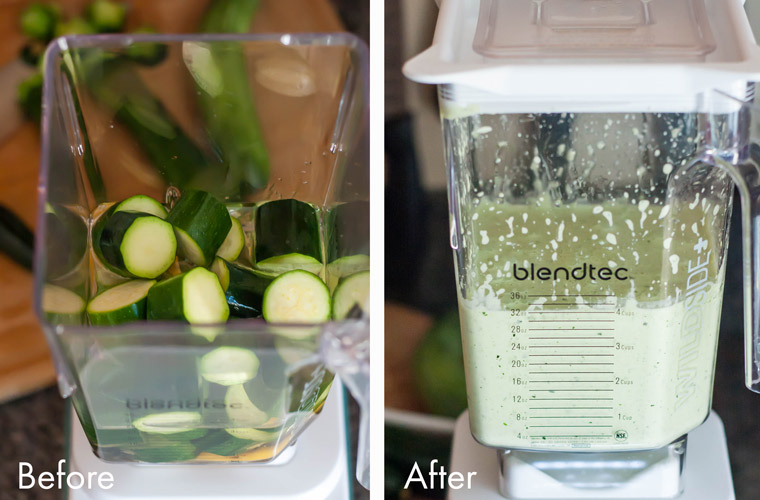 I layered up the oil, eggs, and zucchini in my blender, and then pulsed. Then I added the sugar, gluten free flour, a little xanthan gum and salt and pulsed it again. Finally I added some cinnamon, baking powder and baking soda, and some "good" vanilla as Ina Garten would say.
There is no need for any milk because of the water in the zucchini. Which makes this recipe naturally dairy free too!
I don't think I ever have had zucchini bread that was this moist! It had the perfect texture and bite, and it kept the perfect texture and bite on my kitchen counter for 3-4 days.
A few notes about some of the ingredients and equipment:
Xanthan gum is a binder that helps to replace the structure of gluten in gluten free baked goods. You can find it online, or in many grocery stores. I can find it at Walmart now!
What gluten free flour you use is important. I like to use my gluten free cake/cookie flour blend. Another flour that works well in this recipe is Gluten Free Mama's Almond blend or GF Jules. Not all gluten free flours are created equal, and you won't get good results with all of them. If you use a gluten free flour that already has xanthan gum in it, omit the xanthan gum in the recipe.
I used a 9x4x4 bread loaf pan instead of a more standard 9x5 loaf pan. The narrower loaf helps to give gluten free batter something to cling to, so they bake better. If you don't have a 9x4 loaf pan and don't want to invest in one you can use a regular loaf pan if you adjust the cooking time. The batter won't be as deep, so it will cook a little quicker and won't rise as high.
I can tell you one thing: I am never going to spend the better part of an afternoon grating zucchini again. My summer (and fall) are going to be filled with loaves of moist zucchini bread. Maybe I'll add chocolate chips or browned butter frosting next time!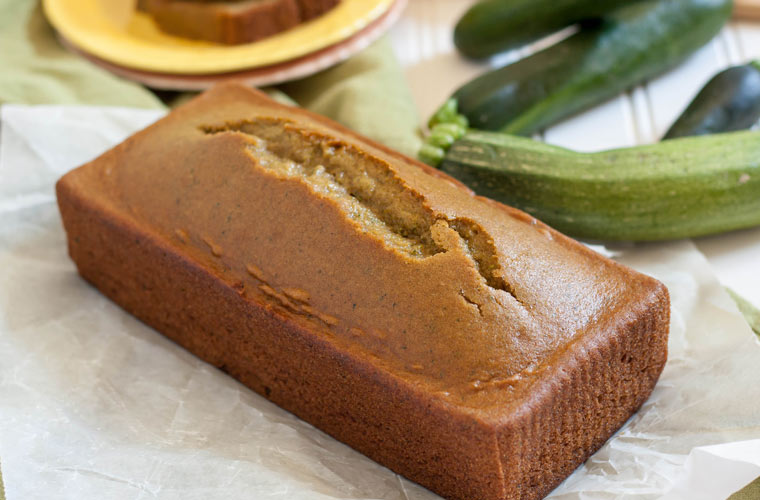 Gluten Free Zucchini Bread
Adapted from Blender Zucchini Bread from Life After Wheat
Bake Time: 35-40 minutes
Makes 2 9x4x4 inch loaves, 10-12 slice of bread per loaf
Ingredients
1 cup oil
3 eggs
1 tsp vanilla extract
1 pound zucchini, wash and cut into 1-2 inch chunks
1 1/2 cup brown sugar
3 cups gluten free flour (see note above)
1 tsp xanthan gum (omit if your gluten free flour already has it, see note above)
1 tsp salt
1 tsp baking powder
1 tsp baking soda
2 tsp cinnamon
Directions
Preheat your oven to 350°F. Lightly grease 2 9x9x4 loaf pans and set aside.
In your Blendtec WildSide+ jar add the oil, eggs, vanilla, and zucchini. Pulse until there are no large chunks (approx 20-30 seconds.) It will come up to the 4 cup line on the WildSide+ Jar.
Add the sugar, gluten free flour, xanthan gum (if your flour doesn't already have it), and salt. Pulse until the flour is incorporated, (approx 10-15 seconds.) Add the baking powder, baking soda, and cinnamon. Pulse until combined (approx 5 seconds). You will have approximately 6 cups of gluten free zucchini bread batter.
Divide the batter evenly between the 2 loaf pans (approx 3 cups per pan) and bake until a toothpick inserted near the center comes out clean (35-40 minutes).
Enjoy!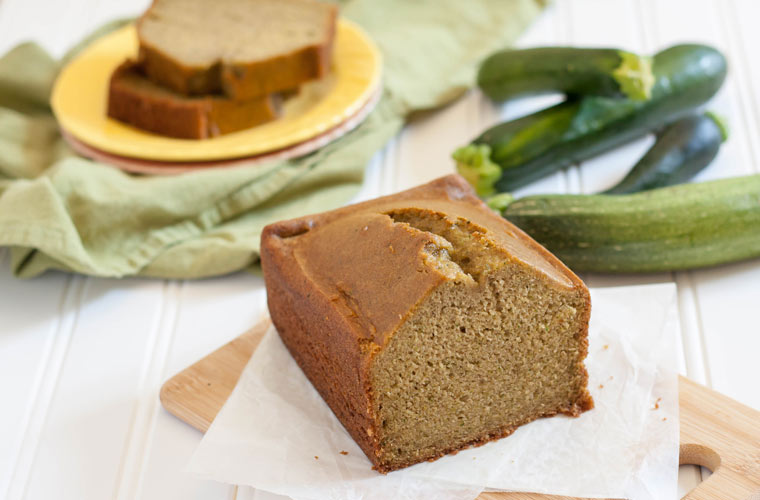 About the Author Brianna Hobbs is the blogger behind Flippin' Delicious where she shares gluten-free, mostly dairy-free and allergy-friendly snack-worthy meals and desserts that taste just like what you had when you were a kid. She is also the author of The Essential Gluten Free Cookie Guide. When she isn't cooking or baking with her 2 daughters, she is binge watching her TV show of the week while not doing the laundry. You can see what she is up to on Snapchat (@flippindelish), Instagram, Facebook, Twitter, and Pinterest.
---
15 comments
---
---