Gluten Free Pumpkin Waffles
By Maya from Wholesome Yum
Happy fall! To be exact, happy October. Summer has always been my favorite season, but in the past few years, autumn has become a serious contender. There's something about the crisp cool air, leaves turning all sorts of sunset shades, and of course, the aroma of pumpkin spice in the air.
These gluten free pumpkin waffles are just the thing to get your fall season off to the right start. They are low-carb, paleo, gluten free, and sugar-free, making them a healthy option for breakfast. The Blendtec makes the batter a total breeze to make. Most importantly, they taste absolutely delicious and will satisfy your pumpkin cravings throughout the season.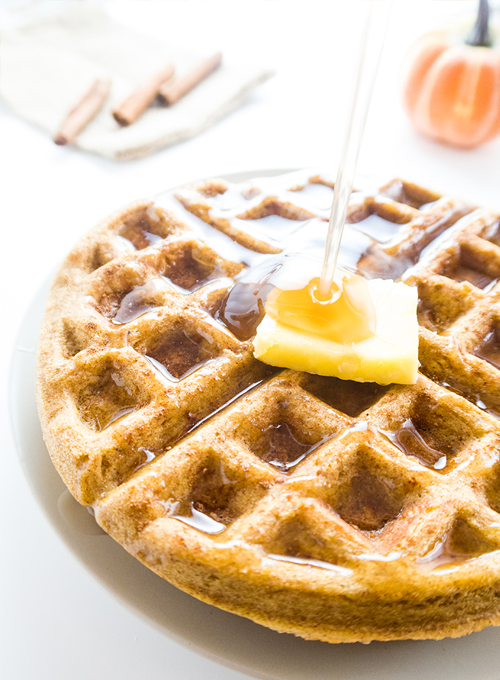 Gluten Free Pumpkin Waffles
Prep time: 5 minutes
Cook time: 10 minutes
Servings: 2 large waffles
Ingredients
1 cup almond flour
1/4 cup pumpkin puree
2 large eggs
3 tbsp unsweetened almond milk
2 tbsp coconut oil (melted)
3 tbsp Erythritol (or any sweetener of choice)
2 tsp pumpkin pie spice
1 tsp gluten-free baking powder
1/8 tsp sea salt
Instructions
Combine all ingredients in the Blendtec Twister jar.
Select Smoothie, or blend on a Medium speed for 40-50 seconds, and puree until smooth, turning the Twister lid counter-clockwise while blending.
Spray or brush the waffle maker lightly with oil of choice. Preheat according to the manufacturer instructions. Once the bubbles in the batter have settled, pour half the batter evenly into the waffle maker and close.
Follow manufacturer instructions to finish cooking. For this recipe, I recommend a medium-high to high setting. On my waffle maker, I set the temperature to medium-high and waited until steam was no longer coming out - about 4 1/2 minutes.
Repeat step 3 with the remaining batter (grease the waffle maker again first).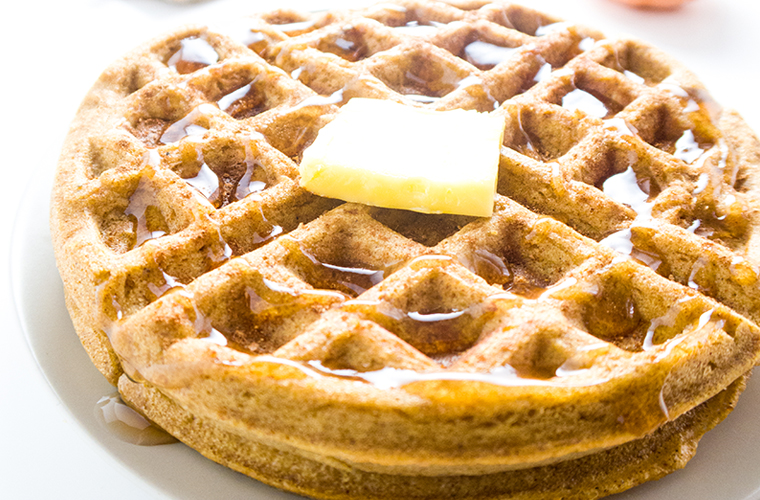 Nutrition Info
Calories: 545
Fat: 48g
Total carbohydrates: 16g
Dietary fiber: 7g
Sugars: 4g
Net carbs: 9g
Protein: 19g
About the Author

Maya is the recipe developer and photographer behind Wholesome Yum, a blog dedicated to low carb, gluten-free recipes with 10 ingredients or less. She loves experimenting and creates healthy, easy recipes that anyone can make at home.
www.wholesomeyum.com | Pinterest | Facebook | Twitter | Instagram
---
6 comments
---
---