Cherry Grapefruit Smoothie
By Matt Sedlacek of PerfectSmoothie.com
February is National Grapefruit Month and National Cherry Month, so we thought, "Why not ingeniously combine these two unassuming fruits and see what taste thrills we end up with!" It sounds crazy, but the results are delicious and somewhat addictive.
The tartness of the grapefruit is actually somewhat tempered by the sweetness of the black cherries used in this recipe. Tart cherries could also be used for an even bigger zing to your taste buds. There have been some recent studies on tart cherries and their ability to help prevent sore muscles in athletes. We used fruits because they're seasonal and an important feature of Chinese New Year gifts and decor. Oranges signify prosperity and bliss. Grapes also have significance this time of year as symbols of fertility.
This Cherry Grapefruit Smoothie not only symbolizes and celebrates the season, but also is superbly nutritious! It's an excellent source of vitamin B6 and vitamin C, and a good source of manganese and dietary fiber. This is the perfect beverage to help you celebrate grapefruit, cherries, Chinese New Year, and your healthy heart and mind.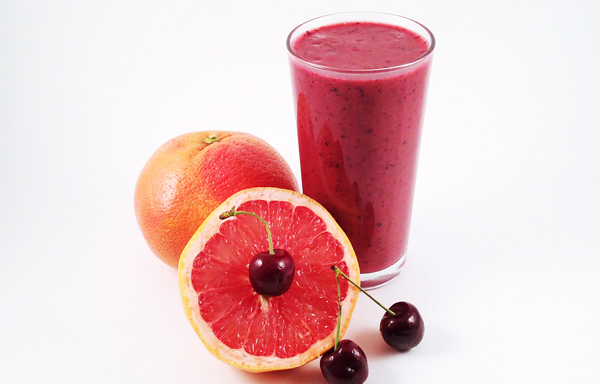 Cherry Grapefruit Smoothie
Ingredients
½ ruby red grapefruit (peeled)
½ cup frozen cherries
1 cup grapes
½ large navel orange (peeled)
1 tbsp flaxseeds
Directions
Add grapefruit, cherries, grapes, orange, and flaxseeds to Blendtec blender jar in order listed.
Hit the Smoothie button on your Blendtec blender and just wait for it to finish. For models with no smoothie button, blend on Medium Low (speed 3 or 4) for 10 seconds, then Medium High (speed 6 or 7) for 30 seconds.
Enjoy!
This recipe yields approximately one 12 oz serving. Each serving contains 205 Calories, 3.8 grams of protein, 44.5 grams of carbohydrates, and 2.4 grams of healthy fats.  
About the Author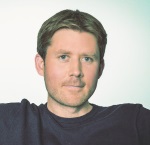 Matt is the founder of PerfectSmoothie.com, one of the most popular web sites about learning how to make a smoothie, with over 2 million readers to date.  PerfectSmoothie.com teaches the most time and cost efficient ways to make smoothies and boasts a unique nutrition focused methodology in their best smoothie blender ratings criteria.  
---
2 comments
---
---