By Samantha Schmuck of Revived Living
There is something about the crisp breeze in the air. As soon as you feel it for the first time each year a surge of memories floods in. Memories of cuddling up in blankets by the fire, drinking hot cocoa, the smell of chocolate chip cookies cooking in the background, and of course all things pumpkin and chai related. As soon as I went gluten and dairy free all the store bought treats I would look forward to every year disappeared as a possibility for me. Instead of creating something that was just decent and acceptable because it was "gluten free", I was determined to find something that surpassed standards despite being gluten free or not.
These muffins offer just enough spice, are incredibly moist and have a delicious creamy frosting with a subtle sweetness. I highly encourage you to add these to your next brunch get together!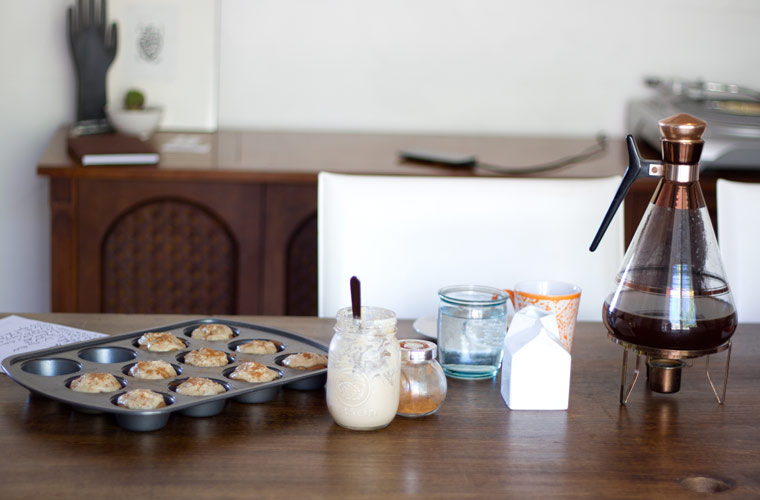 Chai Tea Spiced Muffins
Ingredients
1 cup Bob's Red Mill gluten-free all-purpose flour
1 tbsp xanthan gum
1/3 cup potato starch
1/3 cup tapioca flour
1 tsp vanilla
¼ tsp nutmeg
½ tsp cinnamon
2 ripe bananas
1 cup organic applesauce
¼ cup honey
Pinch of salt
3 tbsp finely ground chia seeds
¾ cup Chai spiced tea
¾ cup almond milk
Frosting
1 cup cashews (soaked in boiling water for at least 15 minutes)
½ cup full fat coconut milk
¼ cup chai spiced tea
1/8 cup organic raw sugar
Directions
In a sauce pan bring 1 ½ cups of water to a boil, remove from heat and add 2 chai tea bags. Allow the tea bags to steep while you prepare the rest of the batter.
Set the oven to 350°F, and grease a muffin pan lightly with coconut oil.
Add all of the batter ingredients aside from the chai tea in to your Blendtec .
Once all other ingredients are in the blender allow chai tea to steep for approx. 8 minutes, then remove the tea bags from the water and add ¾ cup of the chai mixture into the blender.
On your Blendtec settings, hit the batter preset and allow to run through one full cycle. If needed, scrape down the sides and pulse until all ingredients are well combined.
Pour the batter into the muffin pan until each individual serving is roughly ¾ of the way full.
Bake in the oven until a toothpick comes out clean, approximately 15 minutes depending on your oven.
Frosting
While the muffins are baking, rinse out your blender and add all of the frosting ingredients into the blender.
Using the batter preset again, blend until well combined. The frosting should only take one cycle through as opposed to the muffin batter.
Once the muffins have finished baking, allow to cool before adding the cashew frosting on top.
For an optional decoration, sprinkle cinnamon on top!
For optimal taste, enjoy with coffee and good friends!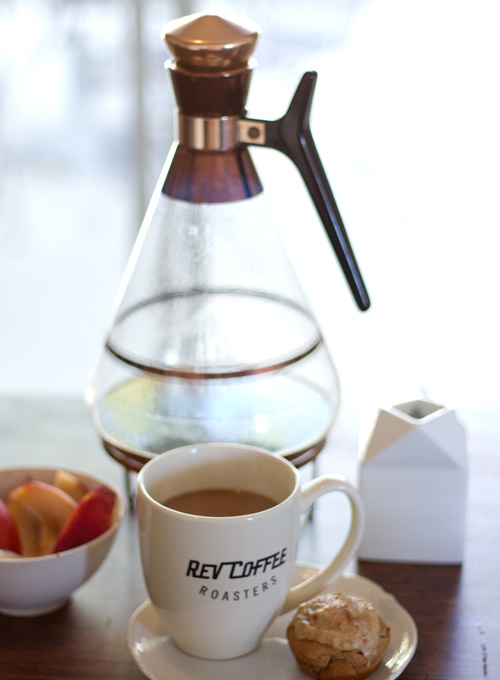 About the Author
Samantha is a former competitive gymnast turned health & lifestyle coach helping elite athletes transition from sports on to their next passion! Since turning gluten and dairy free over two years ago, she has used her love of experimenting in the kitchen to find simple and delicious alternatives for the stingiest of family memers.  Follow her at revived-living.com, on instagram at revived_living, or contact her directly at
sschmuck@revived-living.com
.
---
2 comments
---
---