Banana Split Protein Ice Cream
By Andie Thueson of Maybe I Will
Sometimes you just have a hankering for ice cream—but the real deal can derail your progress in a heartbeat! (Not that I don't indulge every once in a while.) As a general rule I try to save it only for special occasions. So for times of need I concocted this awesome protein packed treat as a sweet alternative. 
After trying to make a coconut oil "hot fudge," I accidentally discovered a yummy magic shell chocolate topping that's great for topping your protein ice cream. Talk about the perfect indulgence without an ounce of guilt!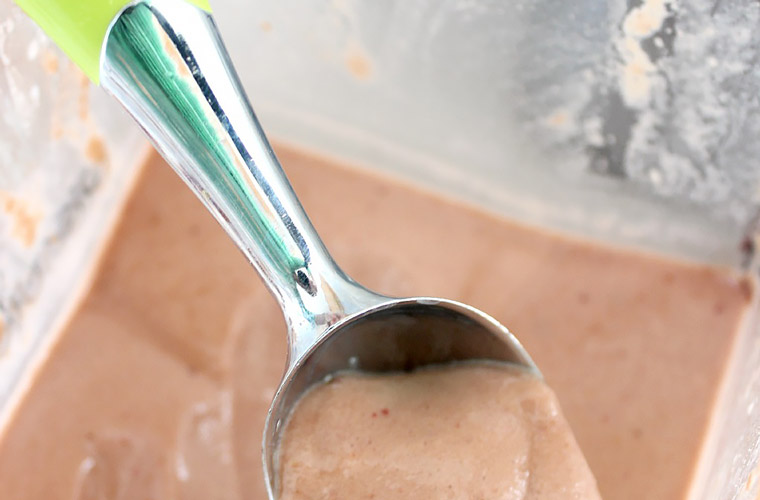 Banana Split Protein Ice Cream
Makes 4 servings
Ingredients
2 bananas, frozen
⅓ cup unsweetened almond milk (or more for desired consistency)
1 cup strawberries, frozen
½ cup pineapple, frozen
1 scoop protein powder (chocolate or vanilla)
1 tbsp powdered sugar-free vanilla coffee creamer
Directions
Throw all this yumminess in your Blendtec blender. I really like using my Twister jar for this recipe as it gives just the right consistency, though the WildSide+ and FourSide jars also work.
Blend by pressing the Ice Cream/Frozen Yogurt button. (If your Blendtec doesn't feature one of these buttons, blend on a Low speed for 15 seconds, then blend on a Medium to Medium-High speed for 30 seconds.) Take breaks as needed to scrape the sides.
Serve immediately or place in freezer for a thicker set.
Chocolate Coconut Magic Shell
Ingredients
1 tbsp coconut oil
¼ cup dark chocolate chips (60% cocoa or higher)
Directions
Microwave for 30-second increments at 70% power until completely melted. Spoon onto cold ice cream and it will harden like magic!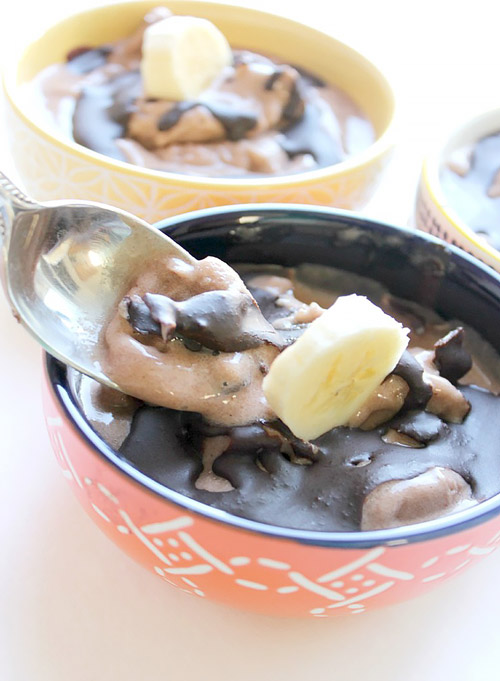 About the Author
Andie is a busy Mom and fitness enthusiast. In the midst of raising 3 adorable kiddos, she created Maybe I Will (her blog) to share her health and fitness tips, drool-worthy recipes, and killer workouts! All designed to help you be the best YOU possible! 
Find her on Facebook, Twitter, Pinterest, and Instagram for more healthy recipes and healthy living tips!
---