If there is one thing that every human body needs, it's protein. Protein is used to build and repair cells. It is essential to maintaining strong hair and nails. It is used in the creation of hormones, enzymes, antibodies, and other chemicals vital to health. Is fact, protein is the basic building block of all living tissue, from bones, to muscles, to skin, to organs, and everything in between. And, as if that weren't enough, dietitians and nutritionists are discovering that a protein-centered diet can be incredibly effective for those who want to shed a few pounds of unwanted fat.
So, when it comes to snacking, most of us should be focusing our attention on food items that are high in protein, low in calories, and (if it's not too much trouble) rich in taste. We've come up with three recipes for protein-rich snacks that you can use to fill some of those difficult gaps between meals. Bon Appetit!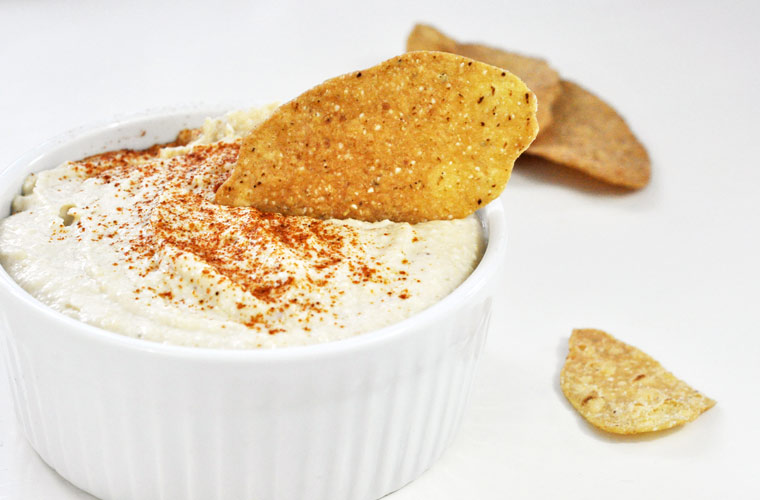 Hummus Protein Dip
Sometimes we snack because we need to take the edge off of our hunger between meals, and sometimes we snack because it's fun. But when you plop down in front of your television to unwind, and you start to reach for the chips and dip, consider instead trying some hummus. This recipe provides all of the enjoyment and deliciousness of conventional dips, but with a healthy boost of protein that will help you feel happy about snacking.
Ingredients
1 can chickpeas (15.5 oz)
1 cup non-fat cottage cheese
1 tbsp almond butter
1 tbsp olive oil
1 garlic clove
¼ tsp sea salt
¼ tsp ground cumin
½ tsp ground coriander
2 tbsp fresh parsley
1½ tbsp lemon juice
Freshly ground black pepper (to taste)
Paprika (for garnish)
Directions
In a Blendtec blender, combine all of your ingredients. Select Dips setting, or blend on medium low speed (3 or 4) for approximately 30 seconds, or until the mixture reaches a uniform consistency.
Garnish with a dash of paprika. Serve spread on toast or as a dip for fresh vegetables. Keep refrigerated.

Spicy High-Protein Veggie Dip
It's no secret that cottage cheese has a number of health benefits. Cottage cheese is a rich source of B complex vitamins, healthy fats, calcium, magnesium, potassium, zinc, and selenium. And, as you might have suspected, it's also jam-packed with protein.
On the other hand, the sour-milk taste of cottage cheese, even when it's being spread on crackers and used as a dip for celery can get a little old after a while. Spice things up (literally) with our Spicy High-Protein Veggie Dip! It's delicious, filling, and won't leave you feeling bored with snack time.    
Ingredients
1 cup low-fat cottage cheese
¼ cup green bell pepper
¼  cup tomato
¼ cup onions
¼ cup jalapeño peppers, remove seeds
Pinch of salt
Pinch of pepper
Directions
In a Blendtec blender, combine bell peppers, tomato, onions, and jalapeños. Pulse blend until all of the large chunks have been broken down.
Add the cottage cheese. Select Dips, or blend on Medium-Low speed for approximately 30 seconds.
Serve with crackers, chips, vegetables, etc. Eat immediately, or refrigerate for later.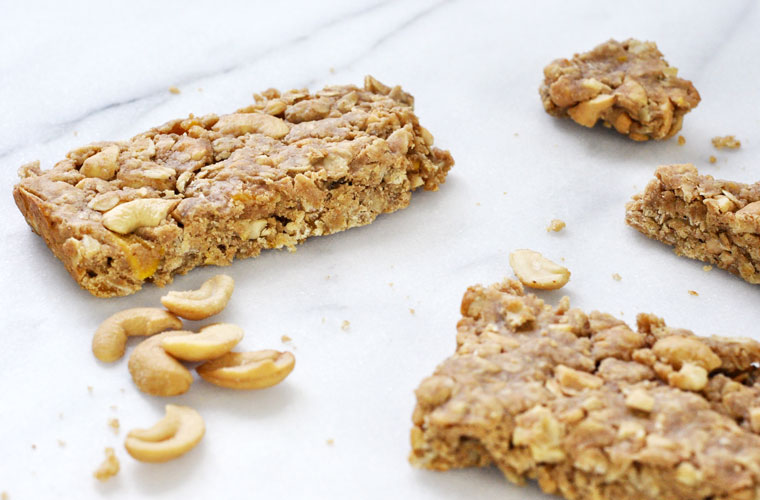 Vanilla Mango Protein Bars
Snacking healthily can be a real chore—especially when you're in a hurry, which is why protein bars have seen such a surge in popularity over the past decade or so. There's nothing quite as easy as pocketing an individually wrapped protein bar, and popping it in your mouth later when you start to feel peckish.
Of course, store-bought protein bars tend to contain a number of preservatives and other ingredients that you might not be as excited about. Instead, make your own delicious protein bars, perfect for those days when you just don't have the time to sit.
Ingredients
¼ cup dried mango
½ cup honey
½ cup almond butter
2 oz vanilla protein powder
1 cup whole wheat flour
1 cup rolled oats
1 cup crushed cashews
1 tsp vanilla extract
Directions
In a Blendtec blender, combine all ingredients and pulse until everything is mixed together. Be careful, because if you blend too long or at too high a setting, then you might end up with a mango vanilla paste 

instead of protein bars, so keep a close eye on your ingredients as you blend.

Spray a 9" x 9" (or similar-sized) baking pan with cooking spray.
Evenly spread your batter into the baking pan, and bake for approximately 7 minutes at 350°F.
Remove from oven, and test with a toothpick (poke a toothpick into the center of the mixture and remove it; the mixture is done baking when the toothpick comes out clean) to ensure a thorough bake.
Allow everything to cool, and then cut your mixture into bars.
Refrigerate for later use.
---