3 Great Pumpkin Recipes for Your Blendtec Blender
Fall is going by fast! Halloween is in a week, and Thanksgiving is in a month. It's the time of year when people are thinking about food a lot—at least, I know I am. There are so many great foods I associate with this time of year: sweet potatoes, turkey, stuffing and my favorite ... pumpkin. I love almost anything that has pumpkin flavor—pumpkin pie, cookies, muffins, bread—there are so many options to choose from. Yum!
I don't want to be selfish, so I'm going to share three delicious pumpkin recipes with you today, all of which can be made in your Blendtec blender. Here they are: Vegan Pumpkin Bread This recipe is perfect to make and serve with dinner or to eat for breakfast on a morning you're running late. It's also an easy recipe to adjust to your liking—you can omit the walnuts and raisins or replace the walnuts with pecans.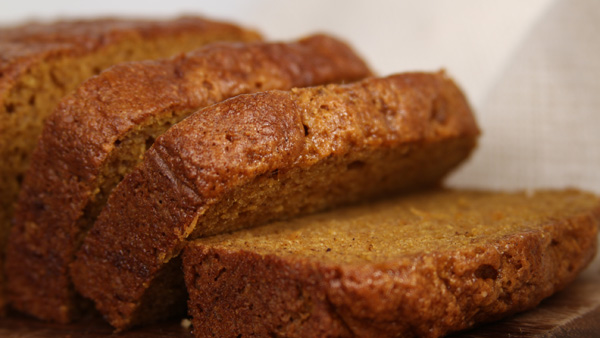 Vegan Pumpkin Bread
With probiotics, protein and pumpkin all packed into this drink, it's a great way to start any day. This drink is quick and easy to make, and it's great to take with you on your drive to work or while you run errands. And, there's no better way to give your kids a healthy and delicious snack when they come home from school.
For something a little different than your average pumpkin recipe, try this great pumpkin sauce with your favorite pasta. This sauce really hits the spot. What's your favorite pumpkin recipe?
---