11 Refreshing Strawberry Drinks
Tomorrow (February 27) is National Strawberry Day. Strawberries are not only a delicious berry, but they have many great health benefits. They are a good source of vitamin C; which boosts your immunity and can produce collagen, helping your skin look great. Strawberries also contain phytochemicals, which can help keep your heart healthy. Those phytochemicals and antioxidants in strawberries, can work together to help reduce inflammation.
Strawberries are also a great source of fiber, folate, and potassium. So what's not to love about these delicious red berries? To celebrate National Strawberry Day and help you enjoy this succulent fruit, we've compiled several tasty strawberry drinks that you can enjoy!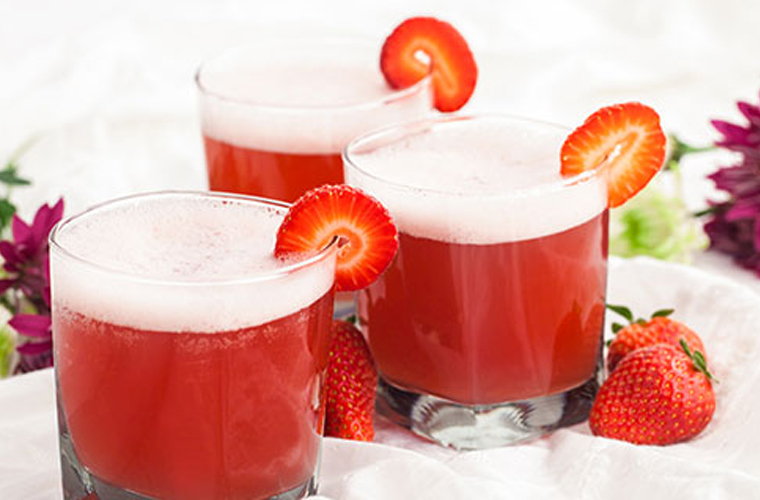 What's your favorite strawberry drink? Let us know in the comments below.  
Source: http://www.besthealthmag.ca
---