By Maria Marlowe of
MarieMarlowe.com
It's Valentine's Day, which means it's time for chocolate galore. Cacao (the bean that makes cocoa for chocolate) is said to be an aphrodisiac, so it makes sense it has been irreversibly intertwined with Valentine's Day. While you could run to the store to pick up a box, the best gifts always come from the heart. So, whip up a batch of these homemade chocolate truffles for your Valentine, and they may just fall deeper in love with you! That's because these chocolate truffles make an impressive gift.  They taste decadent, are uber-satisfying, and are surprisingly super healthy! All you need is a few ingredients, a
blender
, and 5 minutes. Wrap them up in a pretty jar or container before you give them away. And don't think you need to be struck with cupid's arrow to make these vegan chocolate truffles—they make a wonderful gift to yourself, too!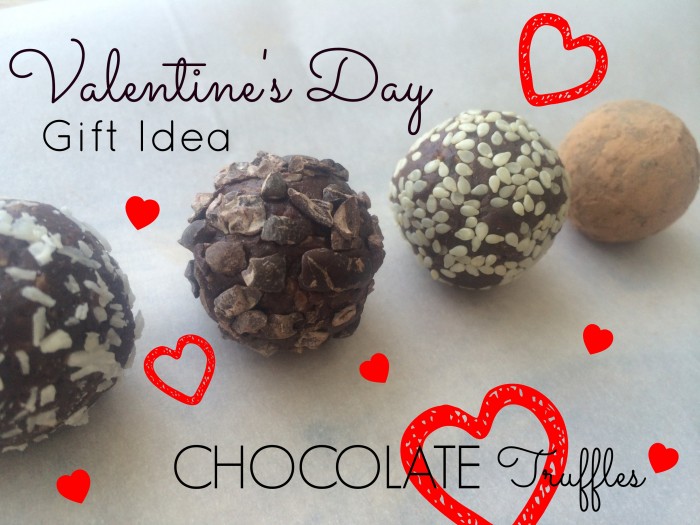 Vegan Chocolate Truffle Recipe
Truffle
3 tbsp cacao powder 1 ½ c pitted dates 3 tbsp unsweetened shredded coconut
Toppings
(Choose a few) Cacao nibs Cacao powder (or cocoa powder) Sesame seeds Shredded coconut Crushed pistachios Crushed walnuts Acai powder Goji powder Maqui powder
Directions
Add cacao powder, dates, and coconut to blender. Blend a few seconds until a paste is formed. Add about a teaspoon of water if needed to blend properly.
Roll about a tablespoon or so of paste into a ball. Repeat.
Choose a topping, sprinkle it onto parchment paper, and roll date ball in it to coat.
Enjoy!   Maria is the Health Coach and Healthy Recipe Creator behind
MariaMarlowe.com
as well as the author of
Detox without the Deprivation
. She teaches readers how to eat for vibrant health, weight loss, more energy, and glowing skin. Follow Maria for on
Facebook
,
Twitter
, and
Instagram
.