Toyota and Life Time Fitness Choose Blendtec to Outfit the Ultimate Triathlete Vehicle
Toyota took the SEMA show, an annual car accessories show, to the next level by creating dream cars for several athletes. Each car featured fantastic add-ons that would make any athlete giddy. The snowboarders received a car complete with custom snowmobile racks and a snowplow, the skateboarders' car was transformed into a mobile party station, and the triathletes were given the ultimate race vehicle.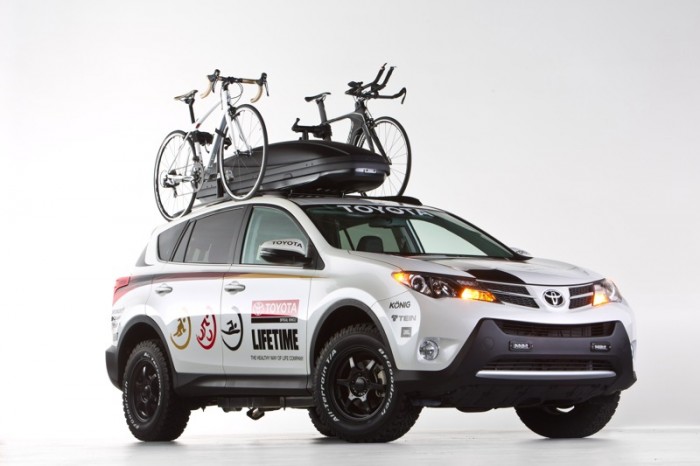 Life Time Fitness RAV4
The triathletes needed a car that would be ideal for training and racing through every leg of a triathlon. Life Time Fitness got together with the Team Toyota triathlete team, including Andy Potts, Sarah Haskins, and Hunter Kemper, to get their input. The result is a dream vehicle any endurance athlete will love. Just a few of the features in this Toyota Rav4 include custom bicycle racks, a mobile shower, a fully stocked refrigerator, and a Blendtec smoothie station.
Toyota chose Blendtec because of its unsurpassed power and ability to create recovery smoothies quickly. Recovery smoothies are very important to endurance athletes because a proper blend of calories, carbs, and protein is essential for muscle recovery. With the built-in smoothie station, athletes can create delicious recovery drinks in the parking lot immediately after a workout or competition, providing access to the nutrients needed in the critical post-exercise recovery window.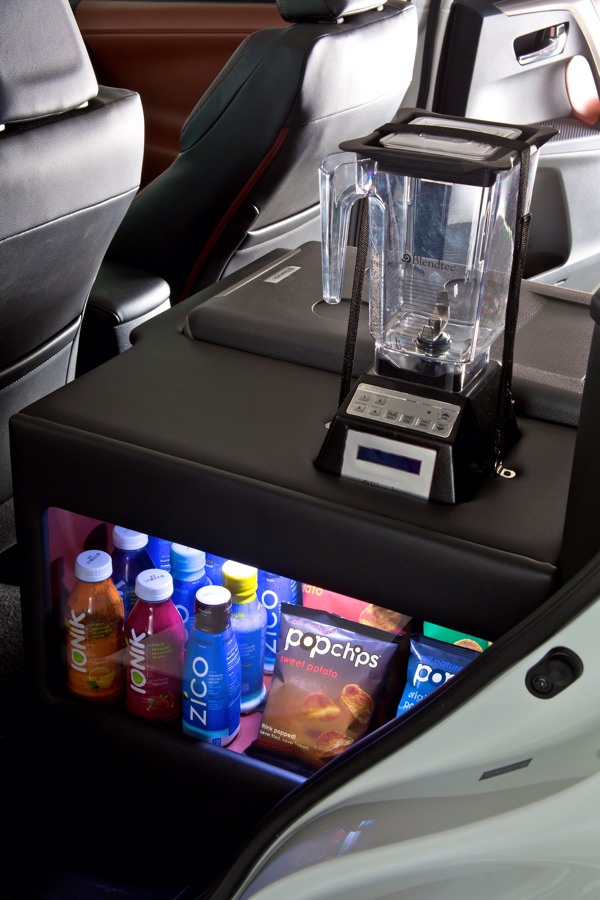 Blendtec Smoothie Station
"This fun RAV4 brings together a triathlete's passion for a healthy, active lifestyle and the drive for pushing ourselves to race faster and smarter," says Sarah Haskins, one of the three triathletes consulted for the project. "The cutting-edge tools incorporated in the vehicle will help us continue to build our racing skills, while enabling us to relax a little too."
The vehicle will be on display throughout the country at various events.  
Photos courtesy of: Toyota USA Newsroom
---
1 comment
---
---