Sundried Tomato and Kale Hummus
By Melissa Schollaert of Real Nutritious Living
March Madness is among us—and along with the big games come big appetites. This recipe is sure to please any crowd all while keeping waistlines in check. It's filling, delicious, and easy to serve up in a pinch. Check the notes for variations, it's sure to please all party-goers.
Sundried Tomato and Kale Hummus
Ingredients
1 can chickpeas, rinsed and drained
½ tsp salt Fresh black pepper, to taste
2 tbsp tahini
¼ cup water
2 tbsp olive oil
Fresh herbs (optional—I used oregano)
¼ cup sundried tomatoes (about 5)
1 small head kale, deveined and steamed
Directions
Remove and discard tough stems from kale. Steam the kale until tender and bright green, shock under cool water, and then squeeze as much water out as possible.
Rinse chickpeas and place in your Blendtec. Add salt, pepper, tahini, water, oil, and herbs, and blend until very smooth.
Place the kale in your Blendtec with the sundried tomatoes. Gently pulse until ingredients are well combined, but you can still see chunks of kale and tomatoes.
Serve immediately or refrigerate. This is wonderful on top of grilled bread as a snack or meal!
Notes
I recommend using as many organic ingredients as possible for optimal taste and nutrition.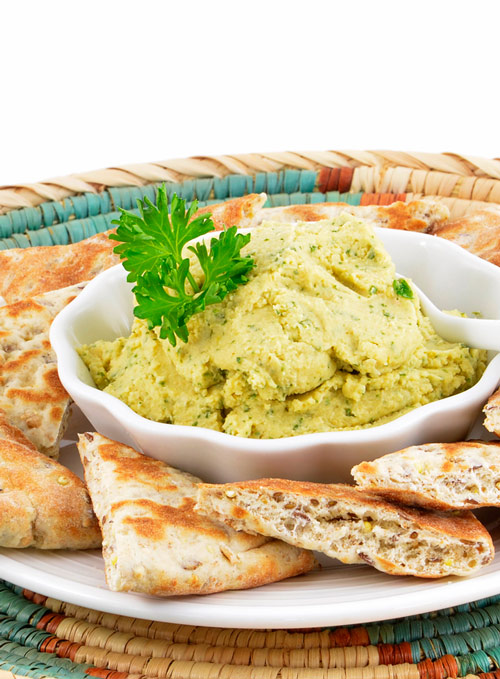 About the Author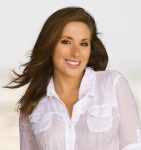 Melissa Schollaert is a Holistic Health & Nutrition Counselor and founder of Real Nutritious Living. She's been an on-camera expert for ABC, NBC, and GoodDayLive, with her writing published on a number of healthy living and nutrition websites. Melissa also teaches cooking classes and workshops at Whole Foods and various other retail outlets. She's an always improving surfer, and a firm believer in faith, love, and the healing power of food. She's got a heart for helping others achieve their health goals to attain their healthiest, happiest life. Website: 
http://realnutritiousliving.com/
---