The Paleolithic diet is a food intake regimen that takes you back to your roots. Way back. As in, predating the discovery of agriculture and the domestication of the cow. In a nutshell, it says that you can eat anything that would have been available to your prehistoric ancestors. That means that regionally available vegetables and fruits, meats, nuts, eggs, seeds, and leafy-green produce should all play a big part in your meals, and things such as grains, dairy products, and anything else that a caveman wouldn't have had access to should be avoided (sorry pasta lovers). But while hunting and gathering may not be feasible to fit into your busy schedule, the diet itself isn't all that difficult to follow. One great way to make sure that you're getting everything your body needs (and none of the stuff it doesn't), is through smoothies. By blending healthy ingredients together to make a tasty meal in a glass, you'll be able to get maximum enjoyment out of the paleo diet, with minimum hassle. Here are seven paleo smoothie recipes to get you started:
7 Paleo Smoothies
1. Almond Avocado Smoothie
This one comes to us from the boys and girls at Primalsmoothies.com.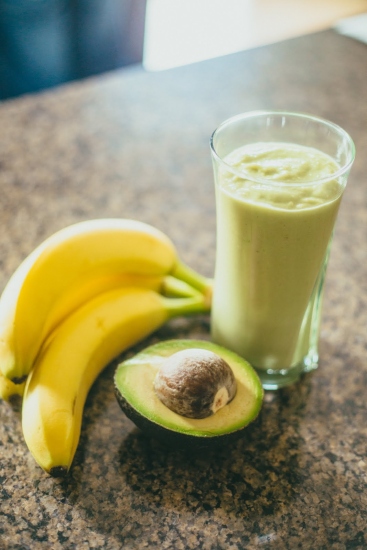 Ingredients:
1 c almond milk
¼ c blanched almonds
½ small banana
5 tbsp avocado
¼ c ice
Blend all of the ingredients together until it reaches the desired consistency.
The smoothie itself is creamy and nutty, and only slightly sweet. If you like the taste of avocado and almond, then you certainly won't be disappointed.
2. Paleo Green Smoothie
We can thank Bri from Oursavorylife.com for this delicious treat.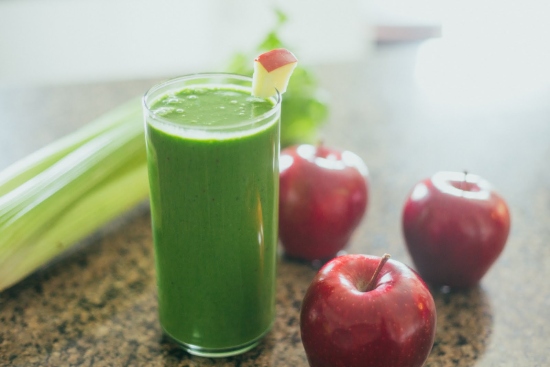 Ingredients:
1½ c coconut water
½ c coconut milk
4 large Kale leaves, with ribs removed
3 stalks celery
6 leaves romaine lettuce
½ orange, peeled
½ apple, quartered and cored or 1 pear, quartered and cored
3 tbsp lemon juice
2 tbsp ground flax seed
Blend all of the ingredients together until it reaches the desired consistency, and then serve over ice.
The coconut milk will provide a bit of creaminess and take away some of bitterness of the greens, and the fruit will give the whole thing a tangy sweetness.
3. Energizing Paleo Breakfast Smoothie
This is another gem from Bri at Oursavorylife.com.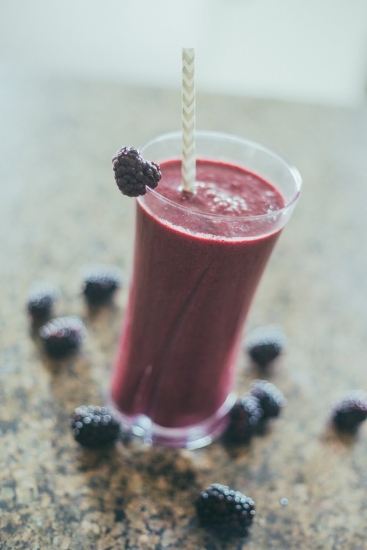 Ingredients:
1 c coconut water
½ c coconut milk
½ c frozen blueberries
1 c frozen blackberries
1 tbsp chia seeds
2 tbsp flax powder
½ frozen banana, optional
1 scoop vanilla protein powder, optional
Blend together all ingredients except of the chia seeds until the smoothie reaches the desired consistency. Then, stir in the chia seeds and serve.
This smoothie will not only help fill you up so that you don't get hunger pains throughout the day, but it will also give your body the energy it needs to stay alert and focused.
4. Spicy Tomato Smoothie
Mark at Marksdailyapple.com offers this spicy concoction.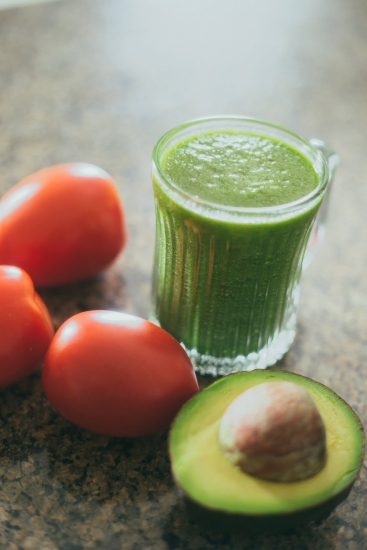 Ingredients:
½ c chopped tomato
¼ c chopped cucumber
½ c avocado
⅓ c spinach
1 tsp your favorite hot sauce
a squeeze of lemon
½ c ice
Blend all of the ingredients together and then serve.
While many smoothies tend to lean towards the sweet side of the taste spectrum, this tomato smoothie can be as spicy as you'd like it to be. Just try out a few of your favorite hot sauces, and see which one sets your mouth on fire.
5. Coconut weight-loss smoothie
Catherine at Theorganicmomma.com has a recipe for a smoothie that will help curb your appetite and burn away your extra pounds.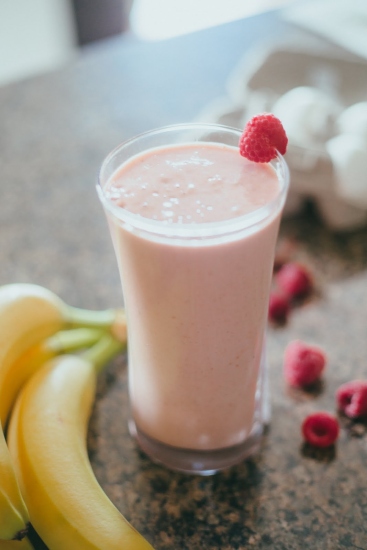 Ingredients:
1 c coconut milk
1 tbsp extra virgin coconut oil
2 eggs, raw
¼ c frozen raspberries
1 frozen banana
1 tbsp raw honey, optional
Blend all of the ingredients together until smooth.
This smoothie takes only a few minutes to prepare, and will keep you full for hours. Consider trying it in place of your regular breakfast or lunch.
6. Lemon Lime Cucumber Smoothie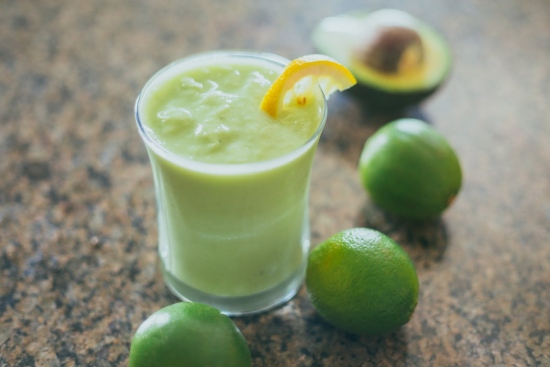 Ingredients:
1 tbsp lemon juice
1 tbsp lime juice
4/5 c or 7 oz cucumber, peeled
1 tbsp avocado
2 pinches sea salt
2 pinches black pepper
¼c ice
Blend the ingredients all together until the smoothie reaches the desired consistency.
This smoothie is delightfully refreshing, while still maintaining a delicious tartness—great for a warm summer afternoon.
7. Tropical Mango-Carrot with Pineapple Smoothie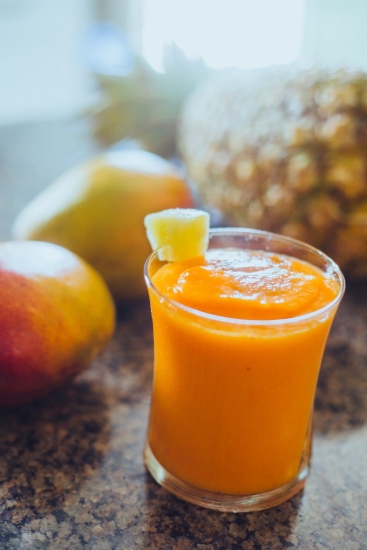 Ingredients:
8 oz filtered water
1 large mango, peeled and pitted
1 medium carrot
¼ c pineapple, diced
Blend all of the ingredients together until the resulting concoction is uniformly creamy.
The carrots in this smoothie will give it a nice orange color, but more than that, the smoothie is high in vitamins A and C. And as an added bonus, it has a fun, tropical taste that you're sure to love.
---
3 comments
---
---