By Matt Sedlacek of PerfectSmoothie.com
This recipe was inspired by my fascination for both the Halloween holiday and the fall time of harvest, which is especially beautiful if you live in an area that has a changing of the seasons. Two of the central ingredients in my Orange Goblin smoothie relate specifically to the fall availability of both apples and pumpkins.
This smoothie is a great way to include both of these elements into a fun recipe that you can make as part of your Halloween celebration. (The recipe photo in particular should conjure up fond memories of trick-or-treating and provide a way to trick your kids into consuming some antioxidants along with all of their treats!) The orange provides sweetness, the green apple provides tartness, the ginger provides a bite, and the allspice makes you savor the flavor. The texture and taste are like a spiced apple sauce. It's a delicious way to get all of your vitamin A, vitamin C and almost half of your fiber for the day!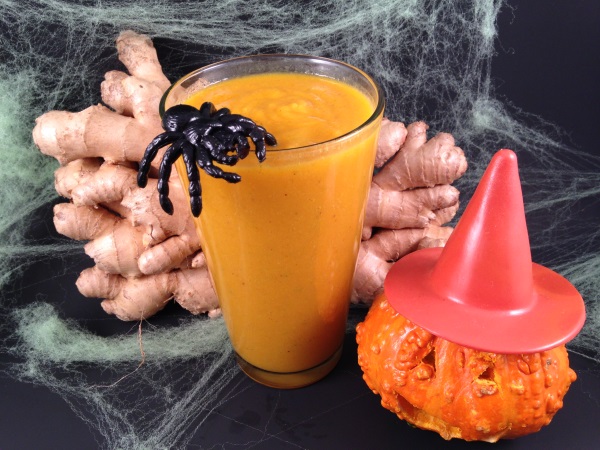 Orange Goblin Smoothie
Ingredients
1 orange
½ cup cooked pumpkin (or canned)
½ green apple
1 tsp fresh ginger (chopped)
¼ tsp ground allspice
½ cup cold water
Directions
Peel the orange and discard or compost the peel, then place the orange in the blender container. Chop the apple into about 4 chunks and place into the blender. 
Add the rest of the ingredients and secure the lid.  Select "Smoothie" or blend until a smooth consistency is achieved. Pour in a glass and enjoy! This recipe yields one 12 oz serving. 
Each serving contains 183 calories, 3.3 grams of protein, 45.7 grams of carbs, and 0.7 grams of fats.  
About the Author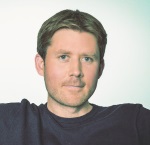 Matt is the founder of PerfectSmoothie.com, one of the most popular web sites about learning how to make a smoothie, with over 2 million readers to date.  PerfectSmoothie.com teaches the most time and cost efficient ways to make smoothies and boasts a unique nutrition focused methodology in their best smoothie blender ratings criteria.