By Matt Sedlacek of PerfectSmoothie.com
Start your year off right with a delicious vegan meal replacement smoothie. The New Year, New You Smoothie provides all the major nutrients that make up a meal without using processed protein powders. Nutritional yeast is a high-protein supplement used by many vegans to naturally add protein and a cheesy flavor to foods. The curry/coconut milk combination adds a savory twist. Coconut milk also provides medium chain triglycerides (natural fats that are burned by the body for energy).
Since nutritional yeast is an organism, it contains a natural balance of fiber, protein, fat and carbohydrates that your body is able to use efficiently. Whey or other protein powders may also be used as part of a healthy diet, but they have been processed to isolate the protein and so are not good sources of fiber, carbohydrates, or fat.
You do not have to be vegan to enjoy vegan or vegetarian smoothies or meals. Keep in mind that reducing the amounts of both processed and animal-based foods while increasing fruits and vegetables will promote longevity and reduce health risks. Try to eat 10 or more servings of fruits and vegetables every day. Eat more legumes, nuts, and avocados. Limit starchy, white flour foods. And eat a variety of whole grains.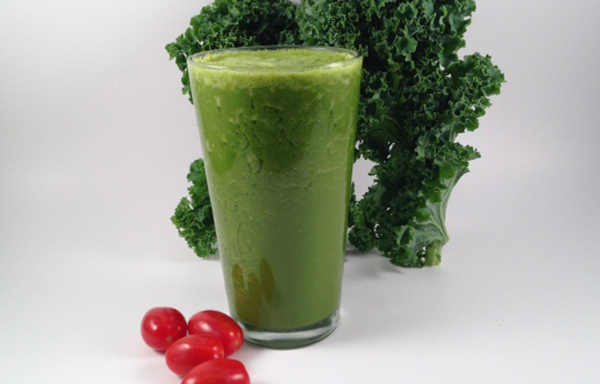 New You Green Smoothie
Ingredients
5 grape tomatoes
2 cups kale leaves
2 tbsp nutritional yeast
1 clove garlic, smashed and peeled
½ cup coconut milk
1-2 dashes curry powder
1 carrot
1 stalk celery
½ cup cold water
Instructions
Rinse all vegetables, peel carrot if desired. Chop carrots and celery into 3-4 large chunks.
Place all ingredients in high-powered Blendtec blender and blend until smooth.
Adjust the amount of curry to your taste preferences.
This recipe yields approximately one 24-oz serving, (or two 12-oz servings).  Each 12-oz serving contains 278 calories, 11.1 grams of protein, 30.7 grams of carbs, and 15.5 grams of healthy fats.  
About the Author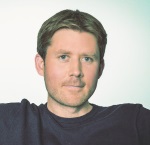 Matt is the founder of PerfectSmoothie.com, one of the most popular web sites about learning how to make a smoothie, with over 2 million readers to date. PerfectSmoothie.com teaches the most time and cost efficient ways to make smoothies and boasts a unique nutrition focused methodology in their best smoothie blender ratings criteria.
---