By Jenna Coker-Jones of Jonesin for Life
I can feel it now. The air has a certain lightness to it. The snow and wet rain have not quite made their appearance, but they are on the horizon. The sun is setting earlier, and you feel like you could use a nice summer vacation. Dreaming of beaches and R&R but still at home? In less than 5 minutes, this "Wishing I was on Vaca-tini" will transport you right where you want to be.
Mango Martini
2 servings
Ingredients
1 cup frozen mango (I like 365 Frozen Organic Mango)
1 tbsp mint (+ 2 leaves for garnish)
1 whole young thai coconut
¾ cup coconut water (poured directly from the coconut)
¼ cup coconut meat (scraped directly from the coconut)
7 ice cubes
Juice of 1 lime
3 oz tequila
Shredded coconut (optional; for garnish)
Directions
1. Pour water from coconut into a separate bowl and set aside.
2. Scrape out the insides of fresh whole coconut with a melon baller.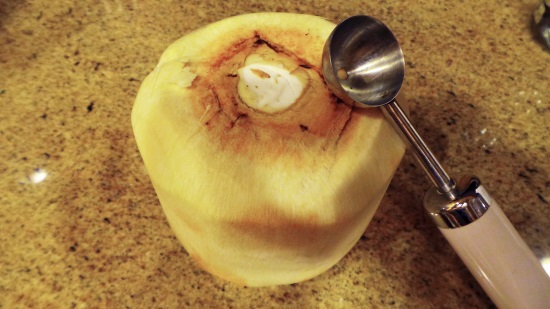 The melon baller makes it super easy to scoop meat out.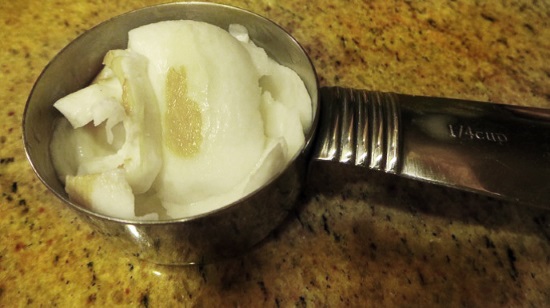 Coconut meat should look like this after being scooped out. 3. Add prepared coconut ingredients, mango, lime, and tequila to Blendtec jar.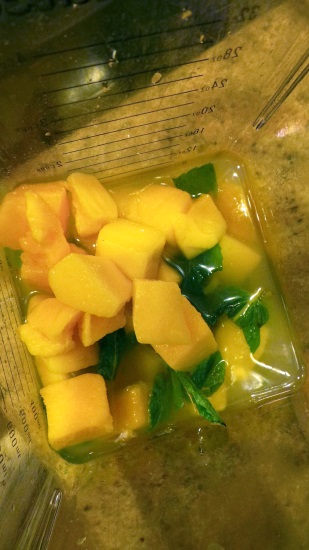 4. Blend on "Ice Crush" setting, putting ice cubes in as it blends, by removing the clear plastic piece from the lid. 5. Once all ice cubes are incorporated, run one more "Ice Crush" cycle. 6. Pour into glasses and garnish with fresh mint leaves and shredded coconut.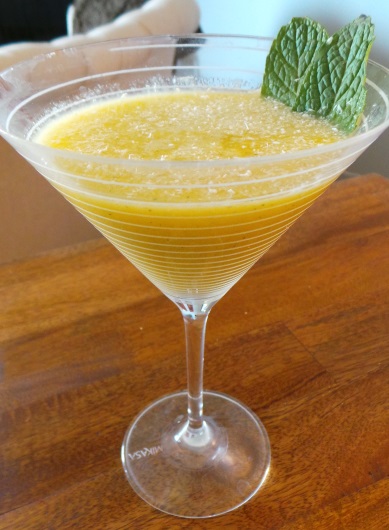 About the Author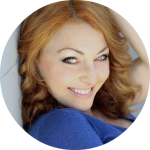 jenna coker-jones, certified holistic health coach, AADP, life maven, #fitmama & truth seeker! She is CEO & creative mastermind of Jonesin for Life! After watching her dad lose his life to Stage 4 cancer at the age of 54, she embarked on a quest to uncover the most effective way to live the life she knew God had intended her to live. And in turn, helping others do the same. Check out www.jonesinforlife.com for more info.