Lebedushka - A Russian Dessert
By Olga Klyuchits of Olga's Flavor Factory
Preparing for holidays or parties always brings an exciting note of anticipation into the home. During my childhood, I remember all the bustling and planning as I watched my Mama in a flurry of activity. She seemed to understand my longing to be part of the action, even as a little 5 year old, and would give me little jobs here and there so I could feel involved.
Lebedushka was one of the desserts from the days of my childhood that was almost always on the menu, and still is even today now that all of my siblings and I are married and have homes of our own. It's a two layer gelatin dessert, with the first layer consisting of a creamy ricotta mixture, with the top layer being fruit and a flavored gelatin.
Our family really loved this Russian dessert and we always got rave reviews and recipe requests from guests. As I grew older and started to make this dessert myself, I realized that this is high on the list of the cook as well, because it's so easy to make, can be made ahead of time, and looks absolutely stunning. It's also very versatile. You can serve it in individual portions or chill it in any deep rimmed dish and cut it into different shapes. You can use many different fruit and berry combinations as well as any flavor of gelatin that you like.
Lebedushka, A Russian Dessert
(Russian Creamy Ricotta and Kiwi-Strawberry Gelatin Dessert)
Ingredients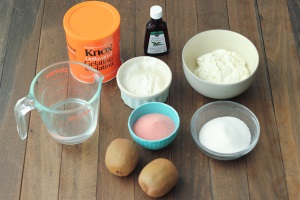 2½ tbsp unflavored gelatin
1 cup water
2 cups ricotta cheese
1 cup sour cream
1 cup granulated sugar
1 teaspoon vanilla extract
2 (3 oz) packages flavored gelatin (such as strawberry, raspberry, strawberry-kiwi, etc.)
2-3 kiwis
1 pint strawberries (or any other berries)
Directions
1. Pour the water into a shallow bowl. Sprinkle the unflavored gelatin over the water. Set aside for about 5 minutes for the gelatin to bloom. Place the bloomed gelatin mixture in the microwave for 1 minute or heat in a small saucepan on very low heat, just until the gelatin melts. Do NOT boil. Set aside to cool.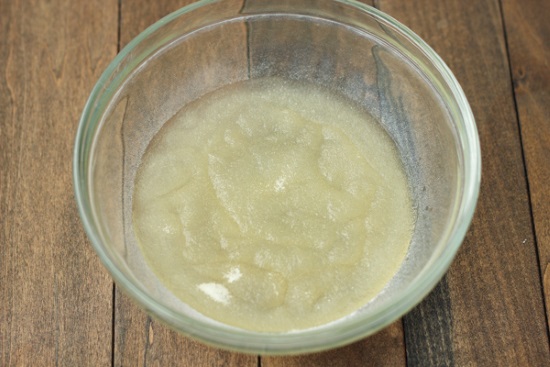 2. Place the ricotta cheese, sour cream, sugar, and vanilla extract into the blender. Blend just until smooth.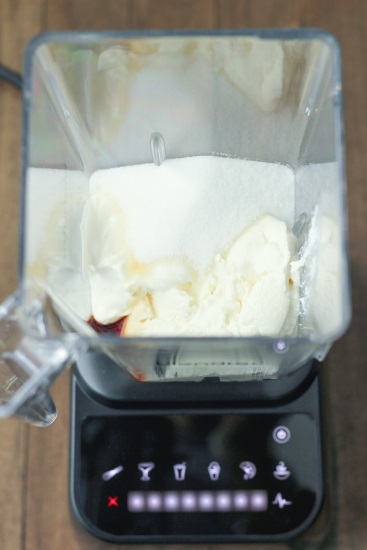 3. When the gelatin mixture has cooled for about 5 minutes, add it to the ricotta mixture and blend to combine.
4. Divide the ricotta mixture among 6 individual cups. Red wine goblets are the perfect size;  I really like to use the stemless ones. You can also use a 9 x 13 inch glass casserole dish. Chill in the refrigerator until the mixture sets, 1-4 hours. The longer the mixture to sets, the thicker it will become.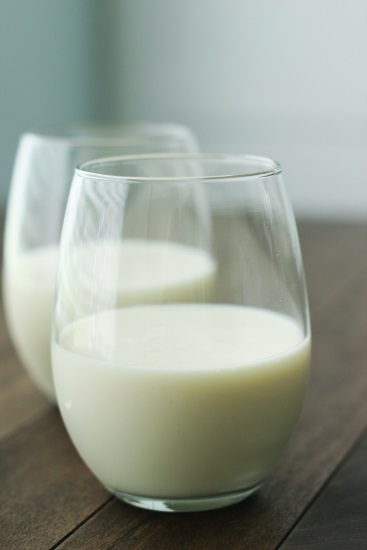 5. When the ricotta mixture has set, prepare the flavored gelatin according to the package instructions. Cool for 10-15 minutes. Peel and slice the kiwi and slice the strawberries. You can use many combinations of fruit and berries for this recipe. Place the kiwi and strawberries on top of the chilled ricotta layer. Pour the prepared flavored gelatin over the fruit and the ricotta layer. Chill the Russian dessert until set, 1-4 hours. Garnish with more fruit or whipped cream.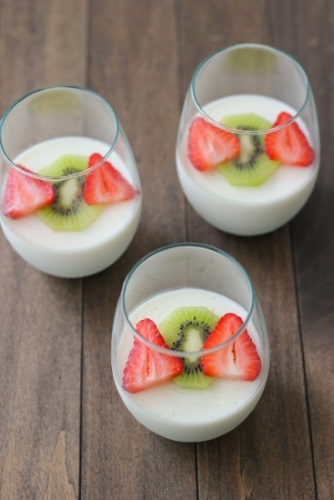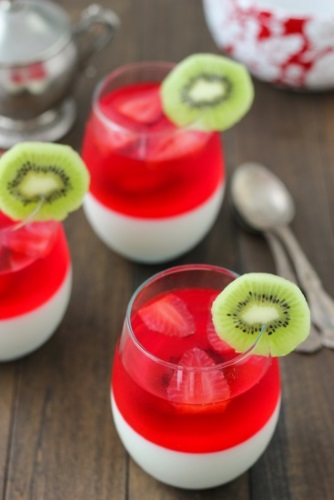 About the Author
Olga was born in Belarus and immigrated to America with her parents and siblings when she was six. She is currently a homemaker and wife by day, a nurse by night, and shares her family favorite Eastern European recipes, as well as many other cuisines that she has grown to love, on her blog, olgasflavorfactory.com. Read her stories, kitchen tips and discover the delicious, but somewhat hidden art of Russian cooking by following her on Facebook (https://www.facebook.com/OlgasFlavorFactory), Pinterest (http://www.pinterest.com/olgak7/) or Instagram (http://instagram.com/olgasflavorfactory).
---
1 comment
---
---