How to Make Cranberry Sauce
It's the first day of November, and I don't know about you, but that makes me think of lots of delicious foods, including cranberry sauce. For many people. cranberry sauce is an essential part of the traditional Thanksgiving dinner.
Luckily, making cranberry sauce isn't time-consuming when you use a Blendtec blender. Check out the blender recipe below to see just how easy it is. As a bonus, this recipe is perfect for nearly everyone because it's raw, vegan, dairy free, nut free, and gluten free. And it tastes delicious!
Ingredients
½ c freshly squeezed orange juice
1 orange, peeled and halved
1 apple, cored and quartered
1 c Medjool dates (approximately 8–10), pitted
2 c fresh cranberries
Add all ingredients to FourSide jar in order listed and secure lid. Press "Speed Up" to Speed 1, and run for 10 seconds. Increase to Speed 5, and run for 35 seconds.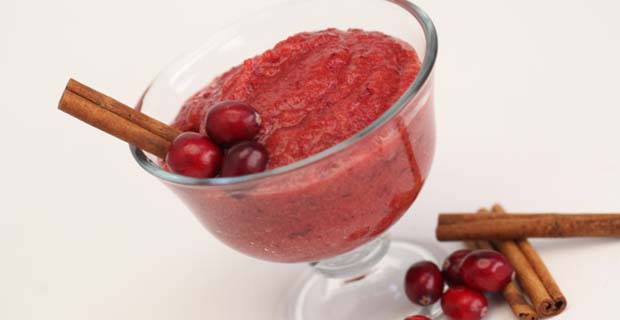 If you want your cranberry sauce to be a little less sweet, just use prunes in place of the dates. What's your favorite holiday food?
---
3 comments
---
---