Healthy Eating throughout the Holidays
Making healthy food choices can be difficult during the holidays when you're bombarded with traditional high-fat, high-calorie foods. But that doesn't mean you should abandon all efforts to eat healthily. Below are a few tips to help you eat well while enjoying holiday foods and family time.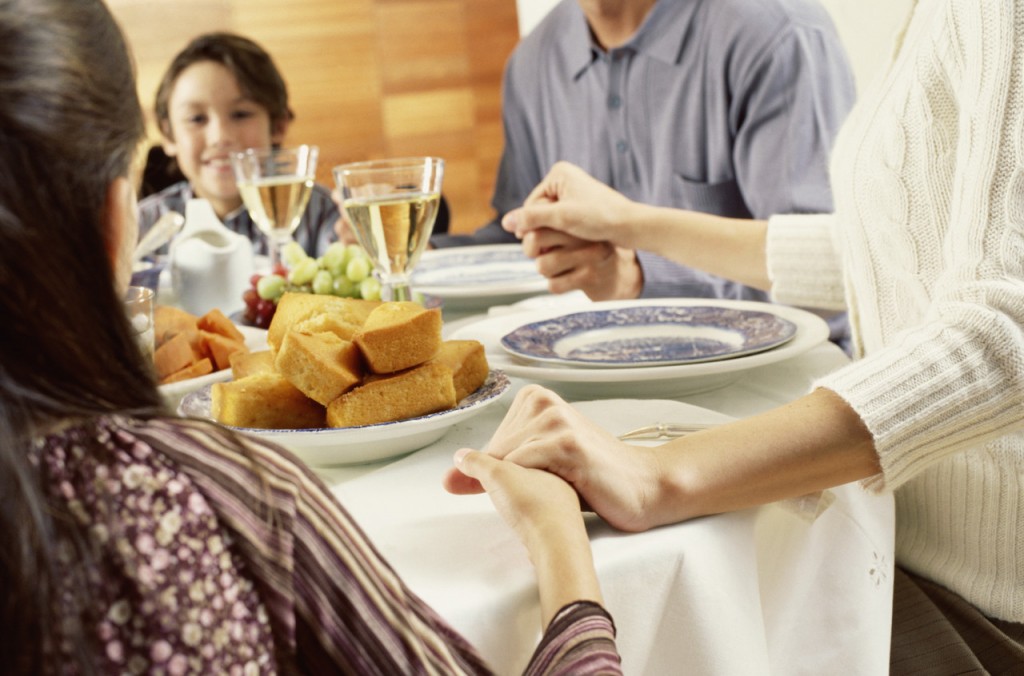 Eat prior to the event. If the event is later in the day, be sure to eat breakfast and lunch so you are less likely to overeat later.
Use a small plate for built-in portion control. You'll feel satisfied that you've filled your plate, but you'll consume less food.
Fill up on fiber-rich foods, such as fruits and vegetables.
Enjoy every bite. Eat slowly and savor the taste of your favorite holiday foods.
Eat only when hungry. Before going for seconds, determine whether you're actually hungry.
Log what you eat. Use a food diary, a web program or a phone/tablet application to keep track of everything you eat and how many calories you consume
When you prepare your favorite dishes this season, try using the following substitutions to reduce calories and fat. Your food will still taste delicious—but without increasing your waistline.
Instead of this...
Try this...
1 c lard

½–1 c canola or olive oil

1 c shortening or butter

¾ c canola or olive oil (particularly in cookie and bread recipes)
1 c applesauce (especially in cakes, muffins and quick breads)
½ c shortening and ½ c ripe mashed bananas (1–2 bananas)

1 c whole milk

1 c fat-free or low-fat milk

1 c cream

1 c evaporated fat-free milk

1 c whipping cream (to use as desert topping)

1 c fat-free vanilla yogurt

 
1 oz cream cheese

1 oz fat-free cream cheese
1 oz fat-free ricotta cheese

1 c sour cream

1 c fat-free sour cream or plain yogurt

1 c salad dressing

½–1 c fat-free or low-fat salad dressing

1 c mayonnaise

1 c fat-free or low-fat plain yogurt
¾ c fat-free plain yogurt mixed with ¼ c fat-free mayonnaise
1 c fat-free or low-fat mayonnaise
What tips to you have to eat healthy during the holidays?   References:
http://www.eatright.org/Public/content.aspx?id=6442460011
http://www.heart.org/HEARTORG/GettingHealthy/NutritionCenter/HealthyCooking/Smart-Substitutions_UCM_302052_Article.jsp
http://www.heart.org/HEARTORG/GettingHealthy/WeightManagement/LosingWeight/This-Holiday-Season-Eat-Mindful-Not-Mindless_UCM_447030_Article.jsp
---