Get Your Grill On: 3 Summertime Recipes from Guinness World Record Holding Griller
Susie from
Hey Grill, Hey
is a Guinness world record holding griller (read more about her
here
). Susie created three mouth watering recipes - Lime and Green Chile Grilled Chicken, Grilled Guac and Roasted Tomato Salsa - using her grill & her Blendtec. They make the perfect dish for barbecue season!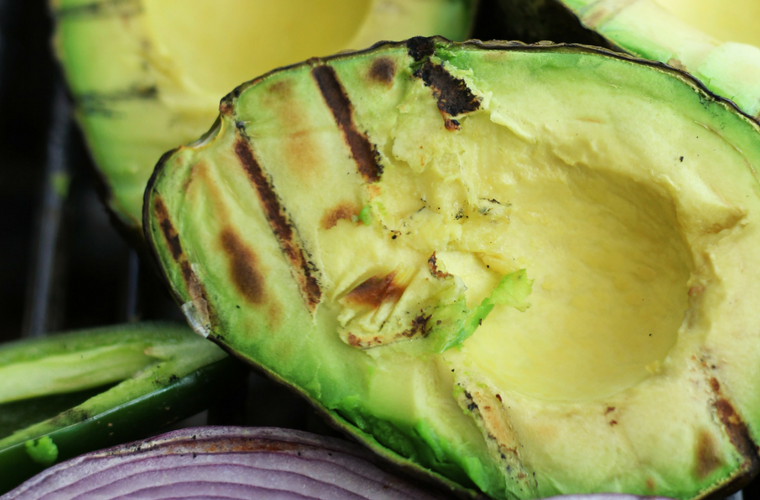 Grilled Guac
INGREDIENTS:
2 large avocados
1 jalapeño, halved and seeds removed (for mild, or leave the seeds in for more spice)
1/4 cup red onion, thinly sliced
2 cloves garlic
1/2 cup cilantro, roughly chopped
Juice of 1 lime
1 teaspoon salt (more to taste)
INSTRUCTIONS:
Preheat grill to 425° F.
Place onion, jalapeño, and garlic in a grill basket and place on the grill. Cook until everything is slightly charred on all sides, stirring often (about 6-8 minutes)
Cut the avocados in half and remove the pits. Place face down on the grill for 2-3 minutes, until there are nice grill lines on the surface of the avocado.
Scoop the grilled avocado flesh from the skin into the Twister Jar of your Blendtec. Add the grilled jalapeño, onions, garlic, cilantro, lime juice, and salt and secure lid.
"Pulse" the ingredients in your Blendtec at medium speed, twisting the lid counter-clockwise, until the guacamole reaches your desired consistency. Serve warm or chilled.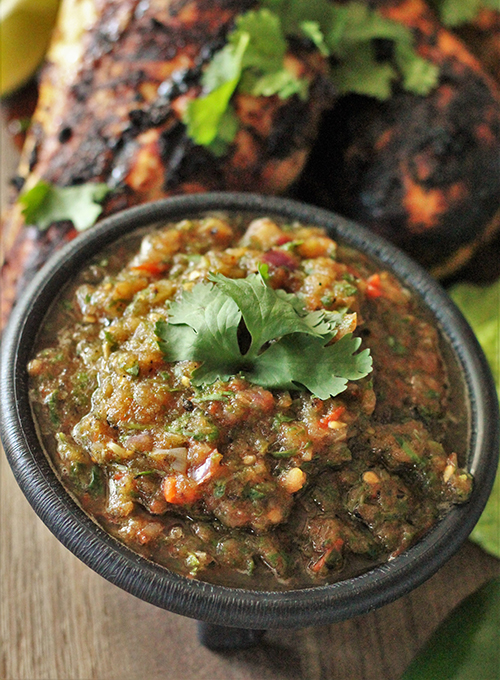 Roasted Tomato Salsa
INGREDIENTS:
4 medium tomatoes, on the vine
1 medium sweet onion
2 cloves garlic, peeled
2 jalapeños, cut in half and seeds removed (for mild, or leave the seeds in for more spice)
1 teaspoon honey
1 teaspoon salt
½ cup cilantro leaves
2 limes, juiced
INSTRUCTIONS:
Preheat your grill to 425° F.
Slice the onion in half and remove the seeds from your jalapenos. Once preheated, place tomatoes, jalapenos, and onion cut side down, directly on the grate and grill for 5-10 minutes.
After grilling, put all the ingredients in the WildSide+ or FourSide jar and blend on the "Dips/Salsa" cycle or on a medium speed for 23 seconds.
Taste for seasoning and add salt or lime as needed for taste. Serve warm or chilled.

Lime and Green Chile Grilled Chicken
INGREDIENTS:
4 boneless skinless chicken breasts
1 4 oz can of chopped fire roasted green chiles
3 Tablespoons olive oil
2 green onions, ends trimmed
2 garlic cloves
4 Tablespoons fresh lime juice
1 Tablespoon chili powder
1 Tablespoon fresh cilantro, chopped
2 teaspoons cumin
2 teaspoons salt
1 teaspoon black pepper
INSTRUCTIONS:
Add all ingredients except chicken to jar, secure lid and "Pulse" to combine.
Place the chicken in a gallon zip-top bag and pour the chile lime marinade on top. Turn the bag over a few times to coat well. Refrigerate and allow the chicken to marinate for 2-4 hours.
Preheat grill to 425° F. Remove chicken from the bag and place directly on the grill grates. Discard the remaining marinade. Grill chicken 4-5 minutes on each side, flipping only once, or until the internal temperature of the chicken reads 165° F with a meat thermometer. Allow the chicken to rest for 4-5 minutes before slicing and serving.
Leftovers are awesome in tacos and burritos, on salads, or in tortilla soup!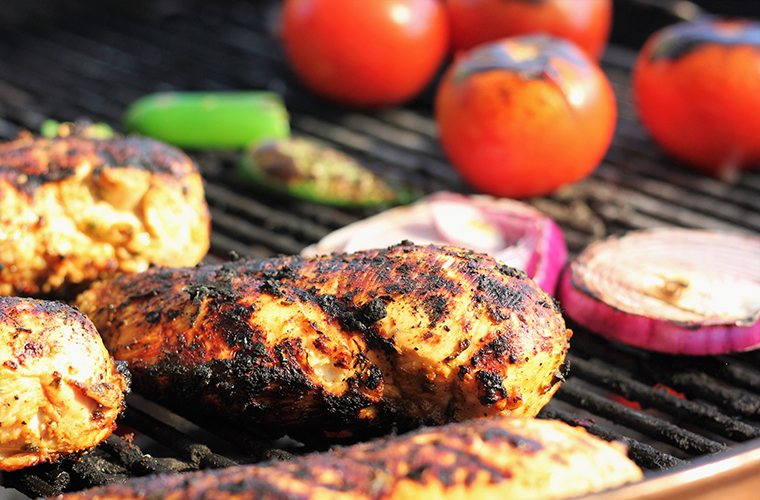 ---