By Gwen Brown of Gwen's Nest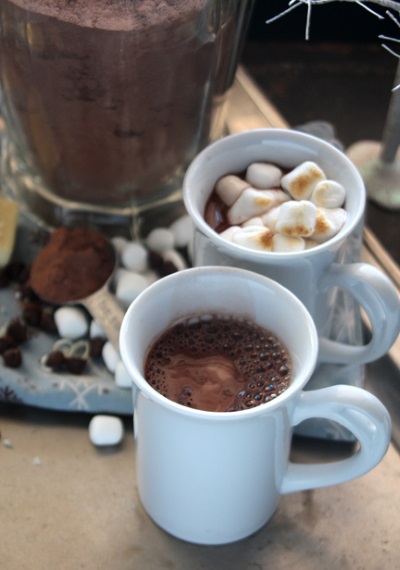 I've tried numerous recipes for homemade hot cocoa over the years, and I really couldn't love any of them. Then I finally figured out why: Most hot cocoa recipes start with copious amounts of powdered milk. Turns out, I really dislike the taste of powdered milk. Plus, for something so yucky tasting, it was NOT cheap. But I was determined to keep trying until I found a good recipe.
Thankfully, I finally ran out of powdered milk while tinkering with yet another recipe, and found a jar of Carnation Chocolate Malt in my pantry. I made a sub for half of the powdered milk and it was the tastiest batch yet. But yuck—I could still taste the cardboard milk flavor lurking in the background.
Good thing my kids liked it, and honestly, it was better than the cheapie packets. I was just going for something beyond "better." I wanted incredible. I wanted a hot cocoa experience. Then I had an epiphany. What if I just heat up actual milk and get rid of the powdered milk altogether? Bingo! And no more burning my tongue with the boiling water required for cocoa packets. I could heat the milk to the perfect drinking temperature.
But for the real win, I added more cocoa and even some real chocolate, and ended up with this incredibly decadent hot cocoa mix. When I added dark and white chocolate, the recipe went to a whole new level of amazing.  THIS is a hot cocoa experience. Or hot chocolate? It really could be called either one. This recipe makes a very large batch, and is a perfect gift for the hot cocoa lover in your life.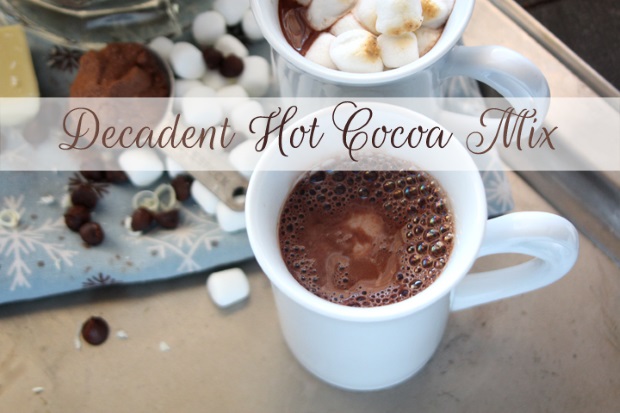 Ingredients
1 (13 oz) can Carnation Chocolate Malt
2½ cups sugar
1 cup cocoa power
1 tsp salt
2 tsp corn starch
¼ cup chocolate chips or about 2 oz of your favorite chocolate
¼ cup white chocolate, or about 2 oz
Instructions
Add all ingredients to a Blendtec blender and grind until powdered.
Store in an airtight container.
To use, blend about 2 tablespoons of chocolate powder with hot milk. Stir. Serve with whipped cream or toasted marshmallows for an extra-decadent treat. Enjoy!
  About the Author
Gwen is a food lover, natural health enthusiast, and research geek. She blogs at Gwen's Nest sharing home remedies, healthy recipes, creative ideas, and her health and weight loss discoveries.
---
2 comments
---
---