Creamy Butternut Squash Soup
By Jolynn Toma of Lift. Pray. Love.
Spring is slowly creeping up on us. Slowly. But don't worry—it's coming! While we're waiting, how about a nice warm bowl of comfort? This soup is gluten, dairy, and soy free. It's healthy without lacking anything in the flavor department, and it's very easy to make. Bonus: it even tastes great cold too! Try it both ways and let your taste buds run wild. Yum!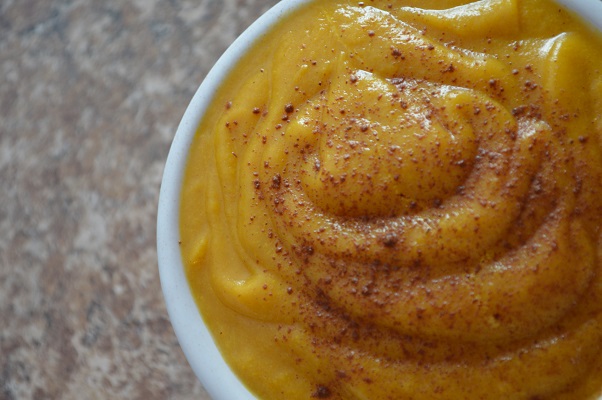 Creamy Butternut Squash Soup
Makes 2 large servings or 4 small servings
Ingredients
2.5 cups butternut squash, baked* (approximately 1 large squash)
1/2 cup coconut cream**
1/2 cup unsweetened coconut milk (or unsweetened almond milk)
1 tbsp pure maple syrup
1/2 tsp cinnamon
1/4 tsp nutmeg
1/4 tsp butter extract
Directions
Put all the ingredients in your

Blendtec

and use the manual mix feature, blending until smooth. Stop the blender and scrape down the sides a couple times, then blend again.
Add the blended soup to a saucepan and bring to a boil on the stove, stirring constantly.
Remove from heat, sprinkle with cinnamon and serve immediately. Enjoy!
*To bake the squash: cut squash in half length wise. Place it face down on a cookie sheet and bake for 45 minutes at 350° F. Allow it to cool before handling. Scrape out the seeds and then scoop out the softened squash into your measuring cups.
**To make the coconut cream: open a can of full fat coconut milk and let it sit uncovered in the fridge overnight. The cream is the hardened part that rises to the top of the can. Shown below.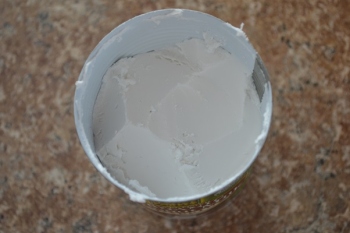 For more recipes and tips, connect me on any of my social media outlets or website!
www.liftpraylove.com
www.facebook.com/jolynntoma
www.instagram.com/jolynntoma
www.twitter.com/jolynntoma
---