Chocolate Smoothie Ice Pops
Before you think this is just another smoothie recipe, bear with me. I promise you will want to read on. Do you ever have leftover smoothie? We often do. I hate to waste perfectly good food, and in many cases expensive additions such as protein and green powder.
Instead of tossing it down the drain, make a smoothie ice pop. Smoothie ice pops are a perfect grab-and-go snack or a nutritious addition to a school lunch, or office lunch for that matter, my husband can confirm. Smoothie ice pops are such a huge hit in our house that most Sundays we make an extra thick smoothie specifically for the ice pop molds.
The ingredients are endless, and you can sneak in a few healthy ingredients that might otherwise be refused, such as extra greens. Smoothie ice pops are a healthy alternative to yogurt tubes, which contain thickening and stabilizing agents, added sugars, and sometimes food dyes. Our most recent creation is a new favorite.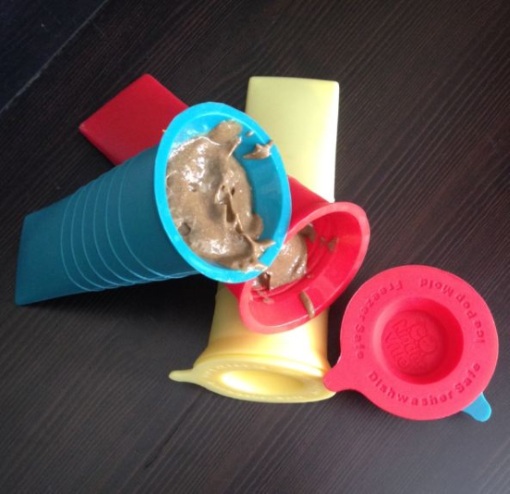 Chocolate Smoothie Ice Pops
Ingredients
1 or 2 green ice cubes
½-1 c chocolate (compounding, chocolate chips, or cocao powder)
1 banana
1 avocado
¼-½ c milk (of your choice)
2 scoops chocolate amazing grass, optional
Directions
Load ingredients in the order listed to Wildside+ jar, select "Smoothie" and let your Blendtec to do the work. Add more milk if the mixture is too thick. Then, spoon the chocolate smoothie into ice pop molds* and freeze overnight.
*I prefer the silicone ice pop molds by Kinderville.
---