Cashew Milk
Ingredients
1 cup cashews, soaked overnight and rinsed
4 cups water
1 tbsp agave nectar
Get the full recipe on the
Blendtec Recipes
page.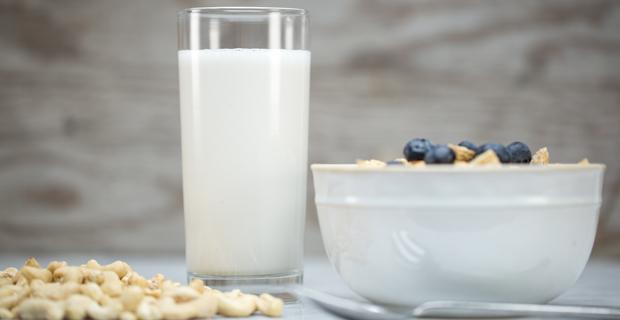 No straining is needed when blending this milk! Simply soak the cashews overnight, rinse and blend with water and agave nectar. It's that easy! This milk is a great alternative to dairy when cooking and baking. It is also good on cereal or in smoothies! Cashews provide good fats, protein and minerals which is one reason why they're popular among those who don't eat meat. Here are a few health benefits of cashews:
Good for the Heart
Cashews have the same good fat that is found in olive oil - oleic acid. Studies show that oleic acid helps reduce triglyceride levels which, in turn, lowers the risk for heart disease. Cashews also have magnesium which helps prevent heart attacks by lowering blood pressure. They are also cholesterol free and high in antioxidants which helps lower the risk of cardiovascular and coronary heart diseases.
Helps Prevent Cancer
Cashews are full of a class of flavanols (proanthocyanidins) that stop cancer cells from diving and starve tumors.
Healthy Bones & Good for the Nerves
Cashews are high in magnesium which is needed for strong bones. It also helps keep our nerves relaxed and, therefore, our blood vessels and muscles too. Sources:
http://www.healthdiaries.com/eatthis/7-health-benefits-of-cashews.html