A Healthy Fridge & Quick Smoothie
By Natalie Hixson of Strive for Progress
Keeping a tidy fridge helps you keep germs out of your food and makes food prep faster. It is a great idea to clean your fridge out weekly. If you cannot do that, then at least try for every other week. I get my groceries once a week, so I have made it a habit to clean my fridge out every time I come home from the grocery store. Here is my simple method to keeping your fridge clean.
When I get home from the store, I immediately get busy! I set my groceries aside and quickly pull out all the items from my fridge shelves and cheese drawer. Doing this helps me keep track of items that are past their expiration date. I also discard any leftovers that may have been missed earlier in the week.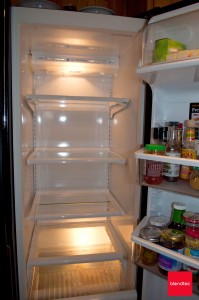 Using kitchen spray, I wipe down the vacant shelves. I do this to all the drawers every other week and try to get a good scrub down in the entire fridge at least once a month, including the door shelves and freezer.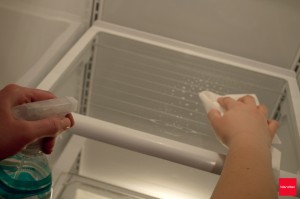 I then go to work putting my groceries away. I used to take the time to wash all my produce before putting it away but found that most produce is happier left alone until right before I use it. There may be differing studies and opinions on this, but I figure washing it now or later takes the same amount of time.
I do, however, like to wash my kale and stick it in a bag with a paper towel. This is one of my main smoothie ingredients, so I like it to be quick to grab. I love seeing my fridge all fresh and clean. It inspires me to cook. My husband and kids appreciate it, too! They love seeing the fresh fruit and veggies to snack on. My ten-year-old loves to make smoothies and can easily make them when she has the ingredients available and ready for her.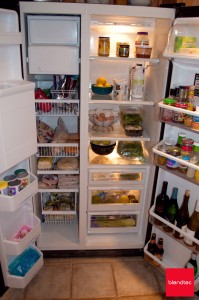 One of my favorite quick smoothie tips is to put browning bananas in the freezer. You can also save money if you buy the darker ones on sale at the store. I simply keep a gallon size freezer bag in my freezer and toss the bananas in it. Be sure to peel and break them up before placing them in the bag for even faster grabbing.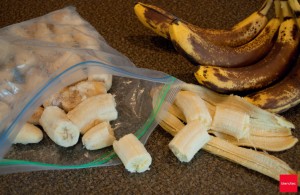 Here is a quick smoothie for two that works perfectly as a little mid-afternoon snack! 1 cup of milk or yogurt (we use a ready to drink coconut milk)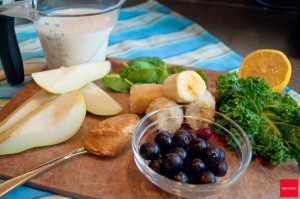 1-2 tbsp lemon juice
1/2 banana (frozen or non-frozen)
1 heaping tsp of your favorite nut butter
1 small handful of fresh spinach
1 fresh kale leaf
1/2 cup frozen blueberries (or any berry of choice)
1 cup ice (optional)
Add all ingredients to your Blendtec blender in order listed and secure lid. Select "Smoothie." I LOVE lemon so I like to add even more to it after it's in my cup by squeezing half a slice into it. Enjoy!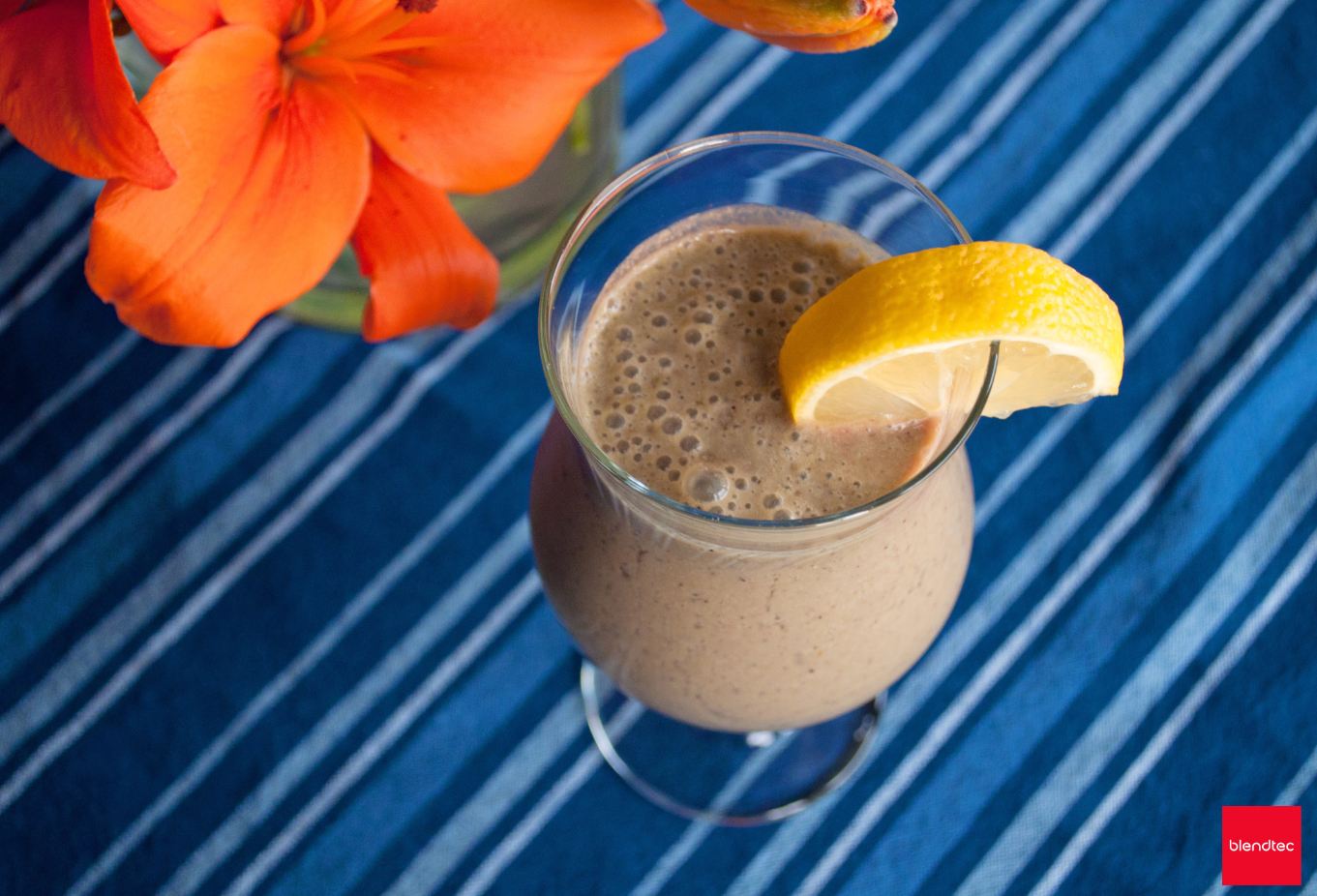 ---
2 comments
---
---