As the time for holiday parties approaches, more and more hosts are looking to offer guests alcohol-free versions of favorite festive drinks. But where do you find virgin varieties of cocktails that taste as good as they look and don't exclude anyone from holiday fun? A quick search of the web brings up five festive virgin drinks you'll be happy to pour at your next holiday soiree.
5 Festive Virgin Cocktail Recipes
1. Virgin Mango Margaritas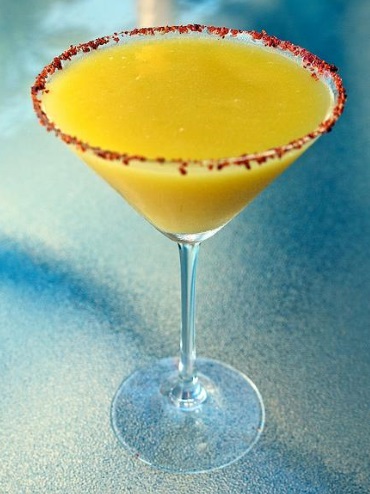 This Virgin Mango Margarita recipe by Ree Drummond—as featured on the "Frontier Fiesta" episode of the FoodNetwork's "The Pioneer Woman"—is sure to please any holiday partygoer.
Ingredients
2 jars (20 oz each) mango chunks (drained)
Ice (for blending)
1 bottle lemon-lime soda (205 ml)
2 tbsp sugar
Directions
Toss the mango chunks into the blender and top off the blender with ice.
Pour in the lemon-lime soda and sugar and blend until completely smooth.
Add additional ice if needed to achieve the desired consistency.
Pour and serve immediately. Serves 8 guests.
While these virgin margaritas are great for any occasion, the bright yellow-orange color makes virgin mango margaritas perfect for fall and winter holiday parties. For some finishing sparkle, serve in salt-rimmed glasses.
2. Virgin Pina Colada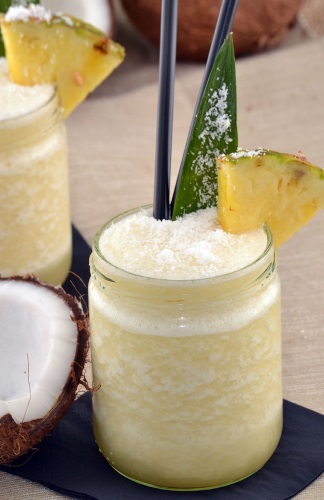 For many of us, just hearing the phrase "Pina Colada" is enough to kick those taste buds into overdrive. This virgin pina colada recipe, courtesy of Allrecipes.com, is sure to be a palate-pleasing holiday hit.
Ingredients
1 cup ice
1 ¼ cups pineapple juice
½ cup milk
½ cup heavy cream
2 tbsp white sugar
½ cup coconut milk (optional)
Directions
Blend ice, pineapple juice, milk, cream, and sugar in an electric blender until smooth. Serves 2 guests.
For extra flavor, try substituting milk with coconut milk.
This refreshing tropical treat is great for any time of year, and extra festive during the holidays.
3. Virgin Strawberry Daiquiri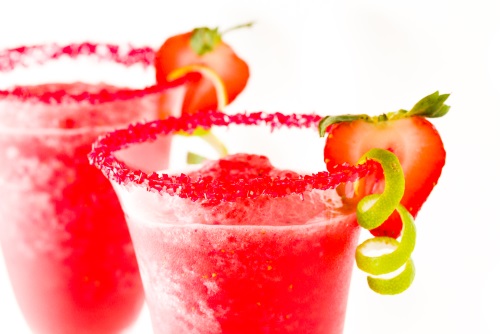 Few blended drinks say, "It's party time", like the classic Strawberry Daiquiri. And this virgin version—courtesy of Annacia on Food.com—is perfect for holiday guests who want to party responsibly.
Ingredients
1 oz fresh lime juice
3 oz fresh red ripe strawberries (frozen berries are fine if out of season)
¼ tsp pure vanilla extract
1 tsp sugar
Cracked ice (to your preference)
Directions
Pour lime juice into blender and add strawberries, vanilla, and sugar.
Blend until smooth, add ice and blend again until desired consistency is reached.
Pour into chilled cocktail glass and serve immediately.
While the above recipe serves one, once word gets out that you're pouring Virgin Strawberry Daiquiris at your holiday party, the blender will be going all night. And, the bright red color makes this virgin beverage the perfect drink for Christmas-season parties.
4. Virgin Mudslide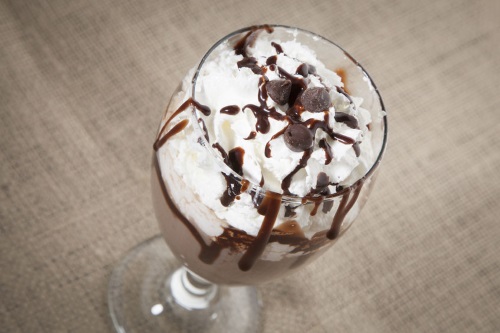 For designated drivers and other holiday partygoers that would rather skip the alcohol, this Virgin Mudslide recipe from Drinksmixer.com should fill the bill and even keep them more alert on the drive home.
Ingredients
1 qt vanilla ice cream
½ cup cold coffee
1 tsp hazelnut syrup
¼ cup chocolate syrup
1 ½ cups heavy cream
2 cups milk
¼ oz favorite whipped topping
1 maraschino cherry
1 pinch chocolate sprinkles
1 pinch cinnamon Chocolate chips (optional)
Directions
Place ice cream, cold coffee, milk, chocolate syrup and hazelnut syrup in large hefty blender and blend until smooth.
Add heavy cream—blend again until well mixed.
Chill parfait or martini glasses. Rim the insides of the glasses with chocolate syrup.
Pour in blended drink, add a swirl of your favorite whipped topping, top with maraschino cherry, chocolate sprinkles, and garnish with cinnamon if desired. Should easily yield four 8 oz servings.
This rich blend of chocolate and coffee flavors will delight and refresh your holiday party guests, and serve as a delicious dessert drink as well. Substituting the chocolate sprinkles with shaved dark chocolate will make the drink even more delectable.
5. Virgin Eggnog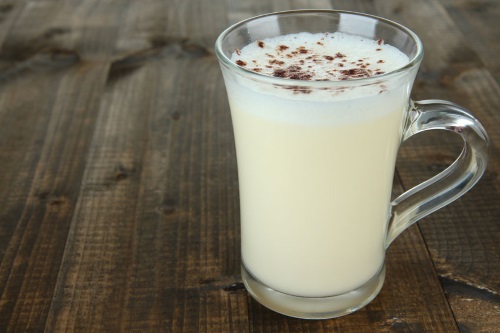 Timeless and traditional, eggnog is always a welcomed treat at any holiday gathering. And this recipe, compliments of SheKnows.com, is a crowd pleaser for all ages.
Ingredients
1 cup sugar
12 egg yolks
4 cups whole milk
1 cup heavy cream
1 ½ cups orange juice
2 tsp rum flavoring (optional)
1 tbsp vanilla extract
½ tsp ground nutmeg
Directions
Combine sugar and egg yolks in mixing bowl and beat until thickened.
Pour the milk into a large saucepan and bring to a simmer over medium heat.
Beat milk into the egg yolks in the bowl and pour mixture back into saucepan.
Stir continually until mixture reaches 150ºF and becomes thick enough to coat the back of wooden spoon.
Strain mixture from saucepan into a large bowl and allow to cool.
Beat in cream until thickened and fold cream into the egg mixture.
Mix in all remaining ingredients and refrigerate for four hours.
Serve cold (makes 2 quarts).
For a thicker and creamier presentation, mix the cold eggnog in a blender right before serving.
Whether it's for a quiet evening at home or while out with a holiday crowd, a blended eggnog should be enough to put even the most Scrooge-ish into a festive mood.
Mango Margarita image courtesy of https://www.flickr.com/photos/waywuwei/8592133157/