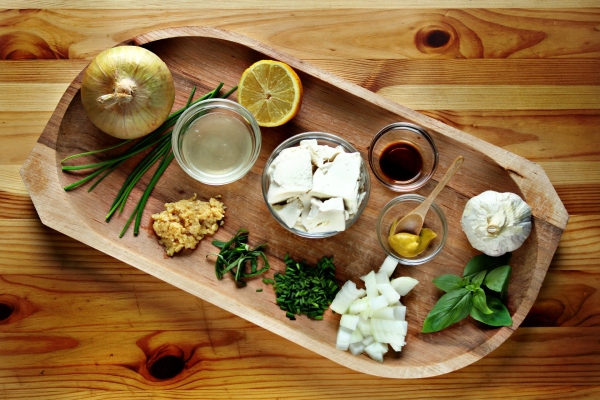 By Halee Holland of Hey! Morningstar
I know aioli sauce exists just about everywhere, but I never tried it until we moved to Germany. Let me tell you, it was love at first bite. The creaminess, the garlic, and the herbs all came together into the most fantastic happy dance on my tongue. I was hooked! Sadly, the sauce I had tried was not vegan. (Waaah-waaah-waaaaaaah!) But, there is no need to fear. You and I will not have to live out our days in a vegan aioli-less world. I present to you "Vegan Herb Aioli Sauce," and it tastes just as good as the non-vegan kind. Go on! Give it a whirl!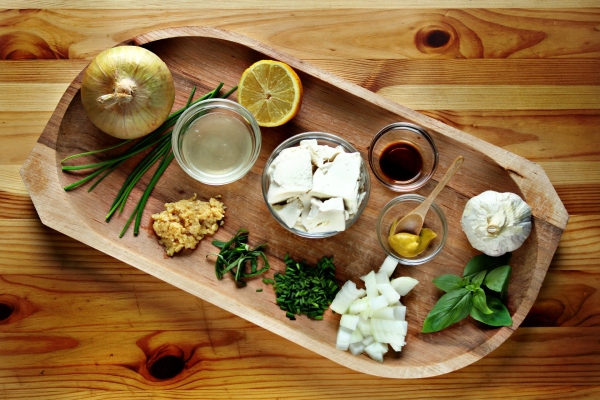 Vegan Herb Aioli
Ingredients
1 cup firm tofu
1 tablespoon garlic, minced
1/4 onion, chopped
Juice from one small lemon
2 tablespoons fresh chives (set aside 1 tablespoon for garnish)
3 basil leaves, chopped
1/4 teaspoon tamari (or soy sauce)
1/2 teaspoon mustard
Directions
1. Place all ingredients listed above (except for the 1 tablespoon of chopped chives) in your Blendtec blender, using the WildSide+ jar.
2. Blend on the first speed for 15 seconds. Stop the blender and scrape sides using the Blendtec Spoonula or spatula.
3. Blend again for another 30 seconds on the second speed. Stop and scrape. Repeat this step until your Aioli sauce is creamy and smooth.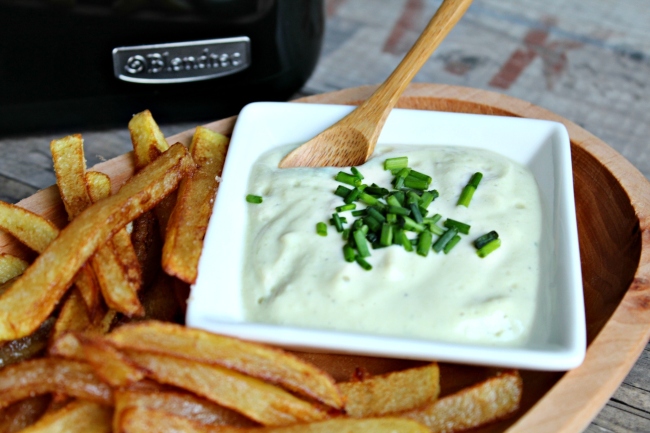 My favorite thing to dip in aioli sauce is oven baked french fries, but you can also dip zucchini fries, toasted pita bread, raw veggies, grilled artichoke, or throw it on a salad.
Get creative with this dip. You don't have to limit yourself to just chives and basil. Throw in some fresh dill or mint, or add some lemon zest.
What's your favorite kind of aioli? Share in the comments below or on Facebook.
You can connect with Halee on any of her social sites or check out her website:
Hey! Morningstar
https://www.facebook.com/heymorningstar
https://www.pinterest.com/heymorningstar/
https://twitter.com/haleeholland
https://instagram.com/heymorningstar/